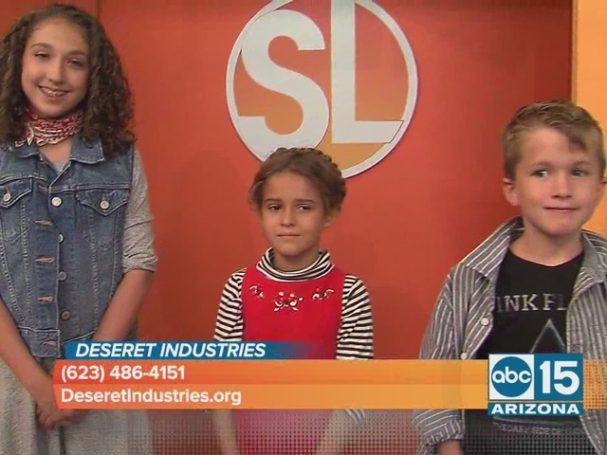 Watch the video clip on Sonoran Living
If they don't grow out of it in six months, they've worn through it in three.  It's difficult to get a respectable cost per wear on your minor's wardrobe.  But there is a solution you may not have considered. One of the best ways to save money on kid's clothes is shopping gently used or thrifted pieces.  Feeling a little intimidated?  Here are my expert tips for walking out with a covetable haul instead of a colossal headache.
 Go in with your filter on.  Are you shopping for a certain child, a category of clothing, or a particular season?  If you've identified what you're looking for, the thrifting process is a lot less exhausting.  It saves you from having to make decision after decision on each individual piece of clothing.  This first step should eliminate at least 80% of clothing from your consideration set.
Use both hands and eyes.  Thrift store shopping is not for browsers.  Each piece is unique, so you can't stand back and scan.  Step up and start sorting.  Quickly inventory each piece, be quick but thorough.
Compare and conquer.  Since most thrift stores only offer exchanges of items, and it can be difficult to thrift shop with impatient children.  Bring a pair of pants, a shirt, a dress, in other words a small wardrobe that fits.  Then compare these pieces to what you're considering.  You can't always trust the size printed on the tag.  Different brands fit differently and perhaps the garment has shrunk, stretched, or wasn't true to size to begin with.
Don't be afraid to cross departments.  look in the boys department when you're shopping for a girl or in the women's department for hidden teenager treasures.  Sometimes items get mis-sorted, misplaced, or are gender/generation neutral to begin with.  Some of your best finds might be hidden in the wrong spot.
Shop often.  Rather than expecting to get a year or even a season's worth of clothing in a single visit, aim for an outfit or two.  The Deseret Industries in Avondale puts out 2,000 items a day on average.  Which means it's a different store every time you enter it.  Be willing to stop back in regularly to see what new items have arrived. I prefer the DI because their prices are always low.  I don't have to wait for sales, instead I can stop in whatever day is most convenient for my schedule.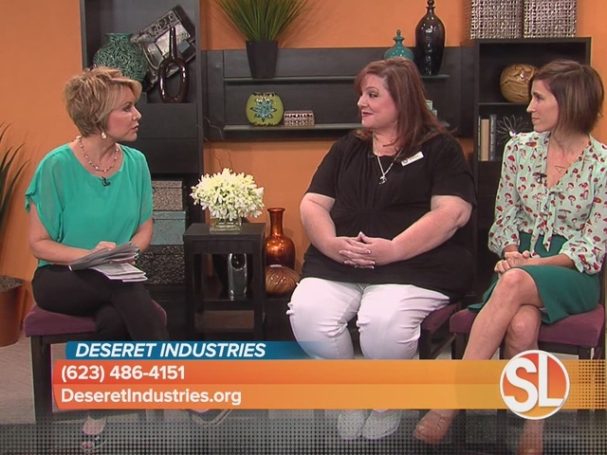 Hopefully this helps you find a few more outfits for a few less dollars as you send the kids back to school.  For my segment on Sonoran Living, I found all the kids' clothes from accessories to shoes at Deseret Industries and each outfit was under $10.