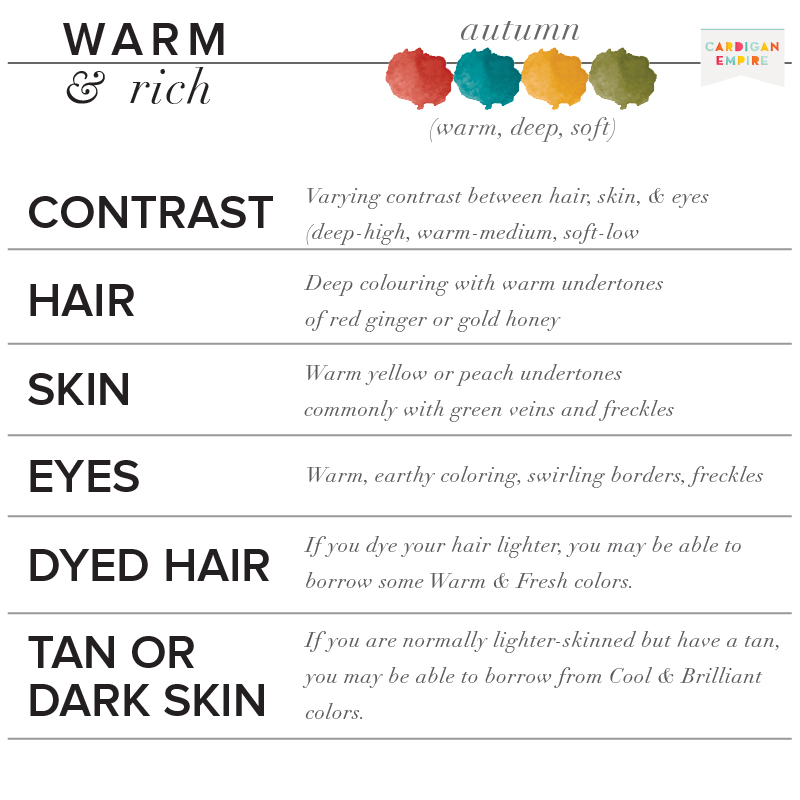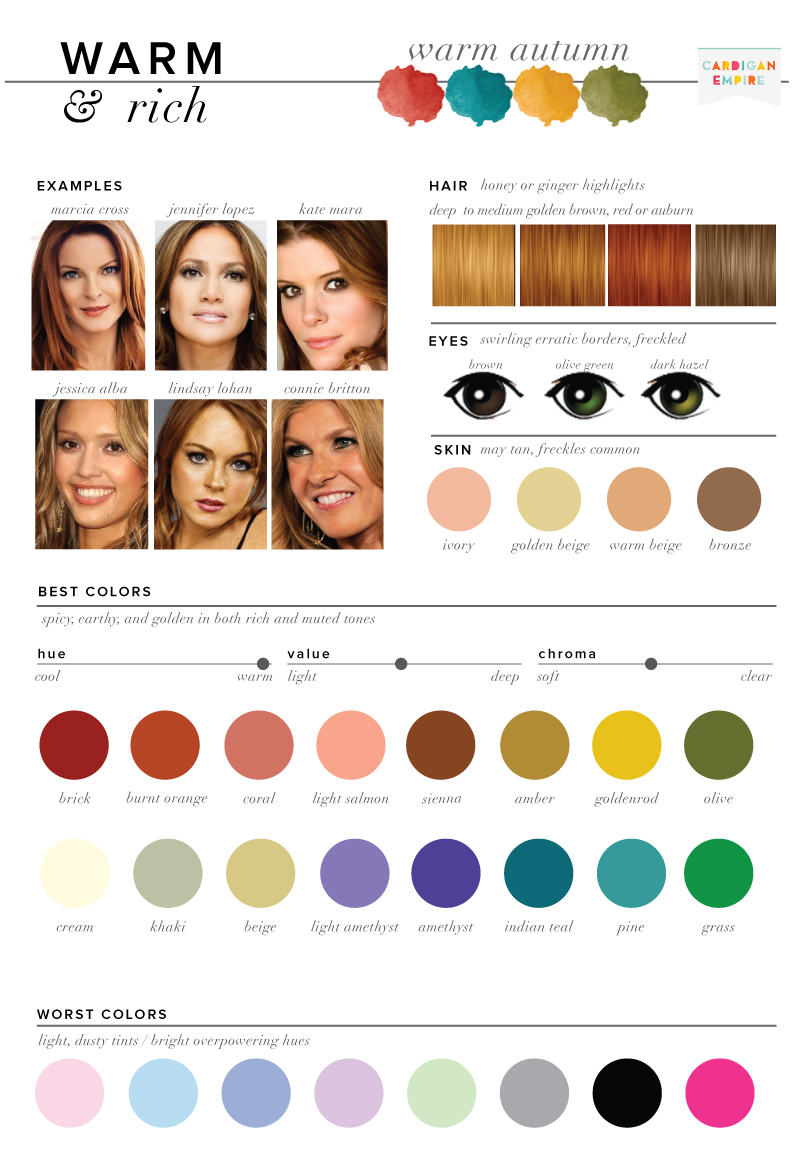 Warm Autumn is somewhat tawny, lower in contrast between hair, eyes, and skin, and decidedly warm with yellow undertones.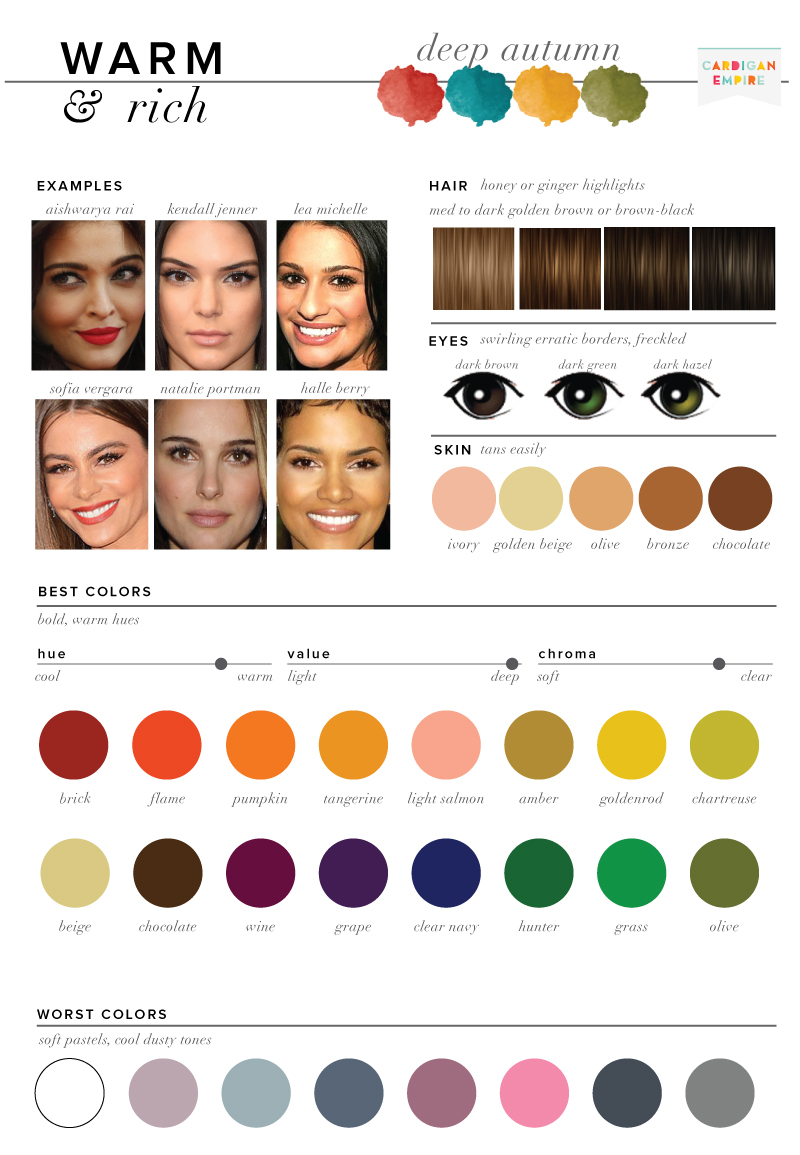 Deep Autumn features are high in contrast, at times they can borrow from Deep Winter.  Their colors are slightly less warm and the most pigmented of the Autumns.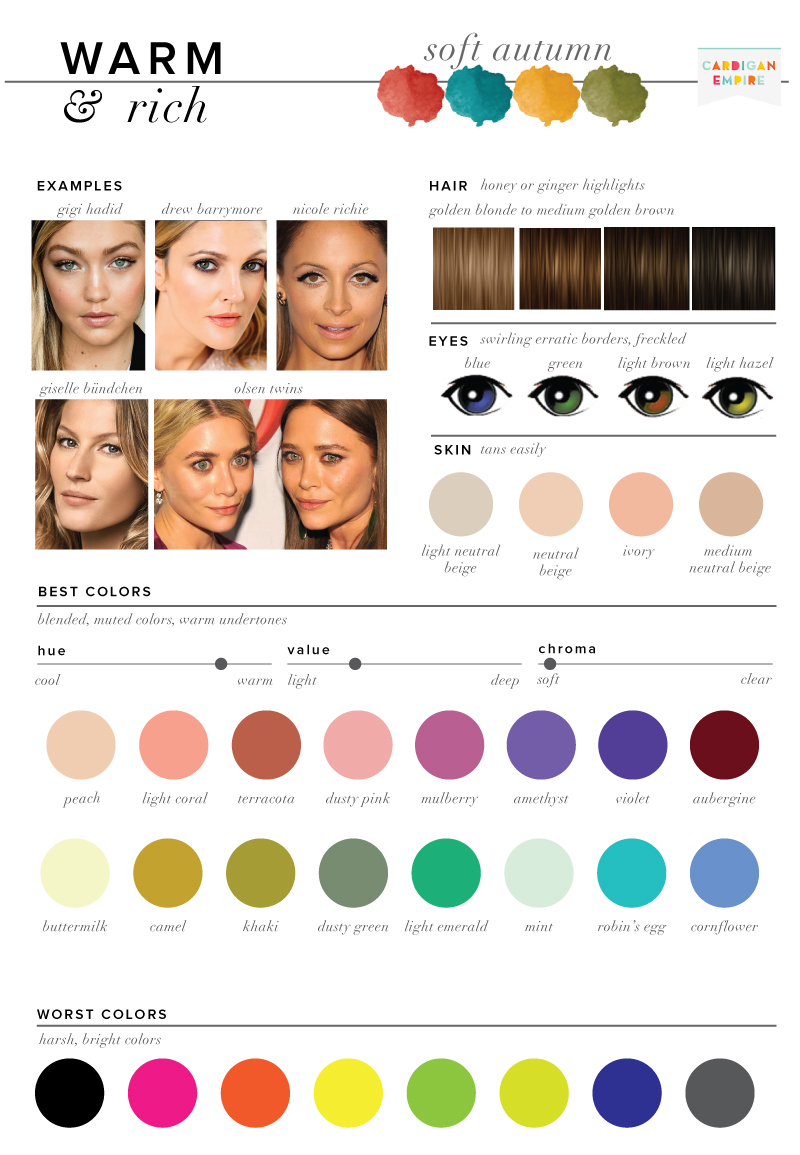 Soft Autumn is the most neutral of the Autumn set.  They have some underlying cool tones and their best colors are more blended, muted, and subtle.
——————————————
Meet Sakura Considine of the Bloguettes, also a Warm & Rich, Deep Autumn.
Follow along through the color draping to uncover your own coloring.  Each drape represents a season:  Warm & Rich – Autumn, Warm & Fresh – Spring, Cool & Delicate – Summer, Cool & Brilliant – Winter.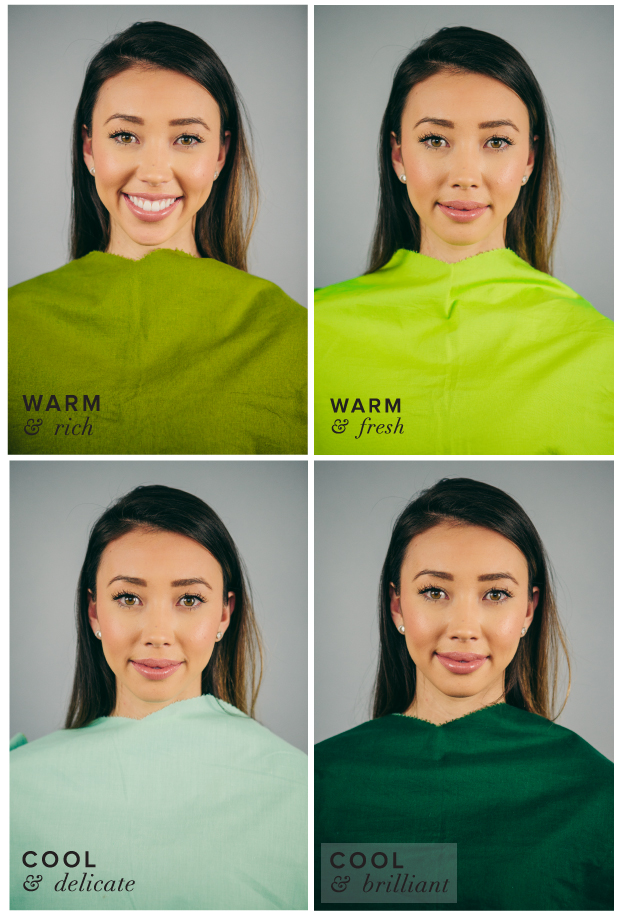 Notice how the Olive Green brings out the green in her hazel eyes.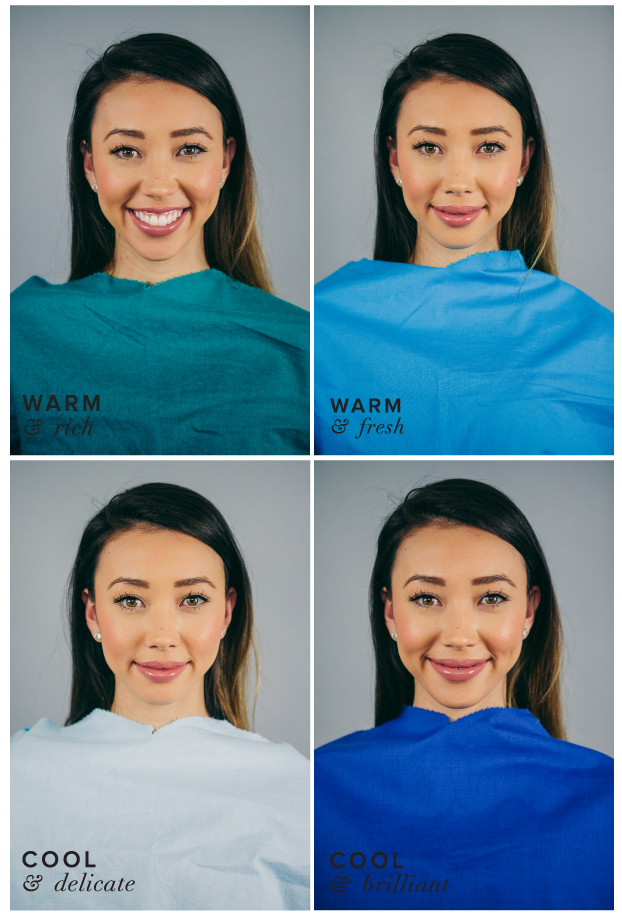 Her best blue, Indian Teal, brings out all the highlights in hair while the powder blue leaves her features flat.  According to David Zyla in Color Your Style, this would be her Dramatic Color.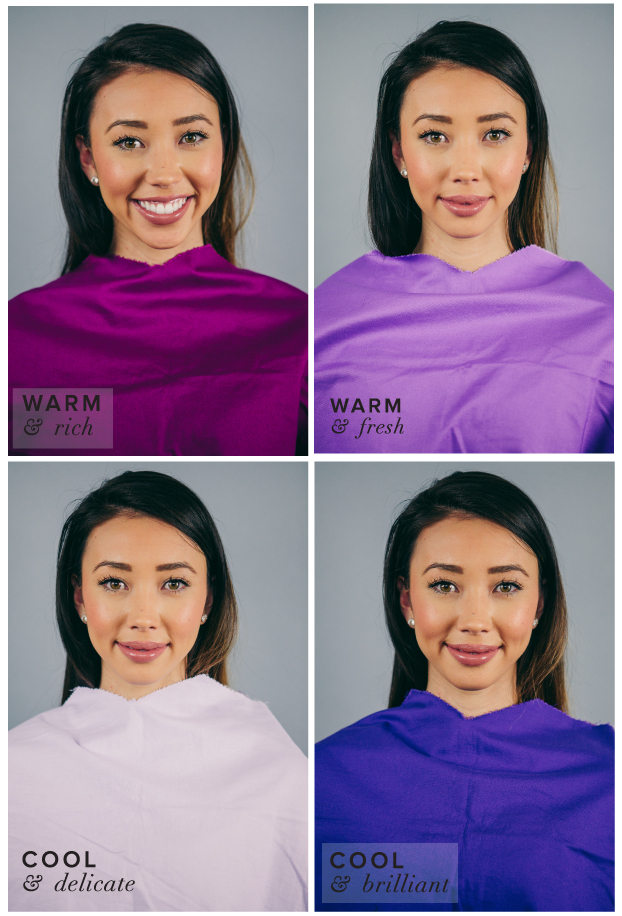 Sakura's skin is glowing in wine purple.  Indigo is also lovely on her.  As a Deep Autumn she can borrow some Deep Winter colors.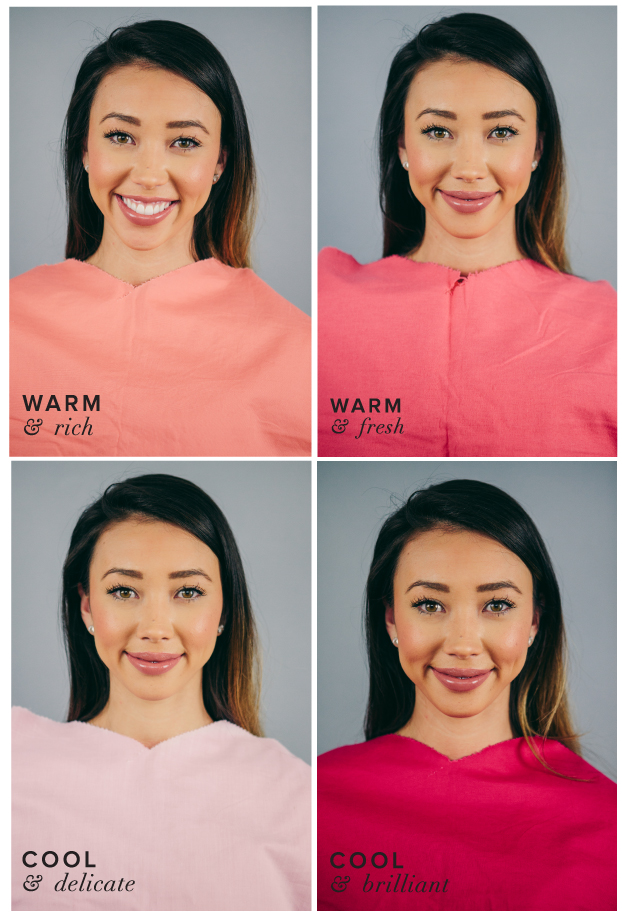 Coral brings out the radiance in her cheeks and lips.  Salmon has some warmth and Fuchsia has great contrast, but neither are as harmonious as the first autumn option.  The baby pink leaves her looking lifeless and wan.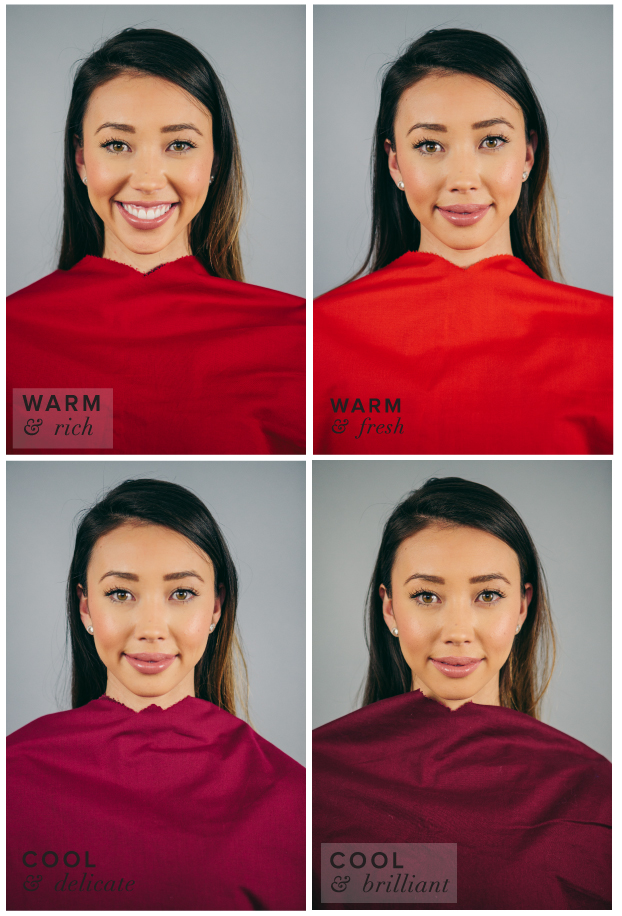 Sakura's pigmented features are flattered by several versions of red, but the brick leaves the white of her eyes and teeth at their full optic white potential.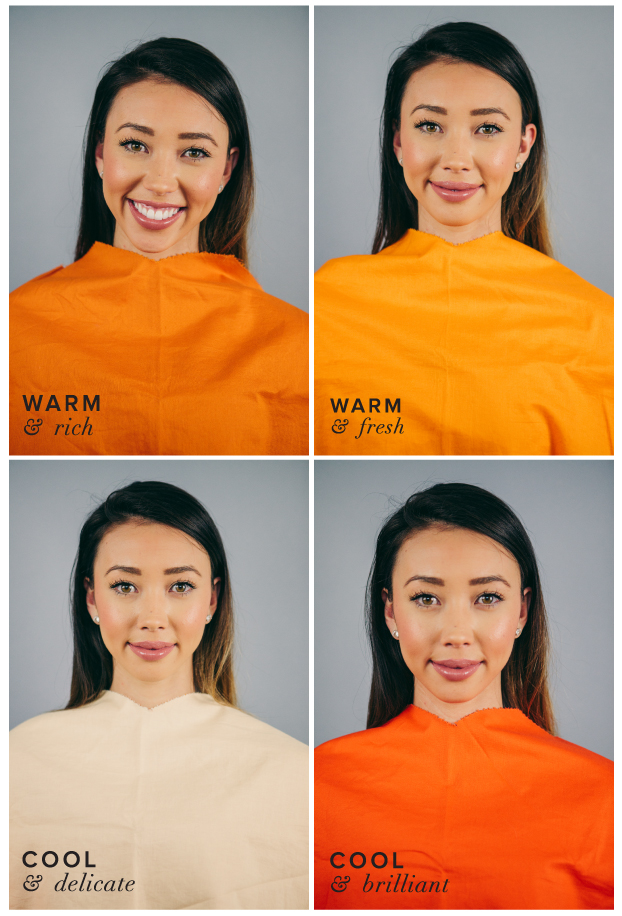 Cool features shy away from orange, but Sakura's warm undertones embrace pumpkin.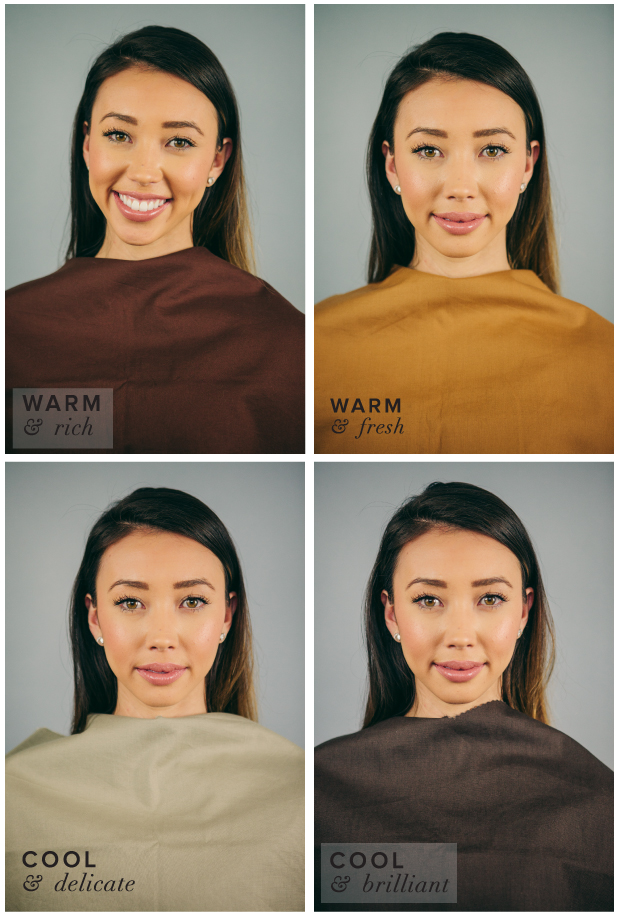 The depth and warmth of chocolate are perfect match for Sakura.  She needn't avoid camel or coffee, but khaki leaves less sparkles on her complexion.
Photos by Red Poppy Photo, Breanne Johnson
—————————————–
Shoppable Warm & Rich (aka Autumn Recommendations)
Not Warm & Rich (aka Autumn)
TRY
Cool & Brilliant (aka Winter)
Warm & Fresh (aka Spring)
Cool & Delicate (aka Summer)
How to Pick your Best and Worst Colors (Get Started)
Want a professional opinion?  Purchase your own color consultation below.
---
VIRTUAL COLOR CONSULTATION $35
Discover which colors flatter you most and which you might want to avoid.  Completely virtual based on pictures and digital survey.