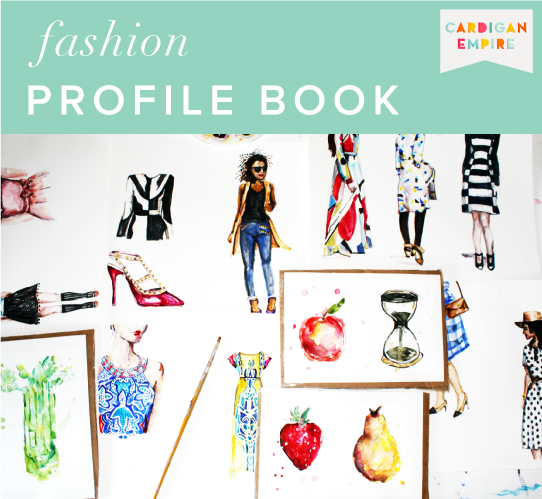 Everyone deserves a friend to go shopping with. The Fashion Profile Book is like a friend, that you keep on your phone, and has lots and lots of opinions. Good, tactfully phrased opinions. Opinions that will make you walk away from that clearance top that's shaped like a pillowcase. Specifically, the fashion lookbook tells you your body type, what colors you can wear, how to successfully clean your closet, how to buy a better wardrobe for less, and more. The fashion lookbook is kind of a know-it-all, but at least it's concise. 

---
The Personalized Fashion Profile Lookbook ($98) begins with a virtual consultation to diagnose your fashion prescription. This information will be used to carefully constitute the rules of your empire from body type direction, color analysis, signature style discovery and more.   The consultation will be conducted online.  Delivery will also be completed online unless otherwise requested. 
---
Or save by purchasing the Virtual Fashion Package ($228) (please allow 3-4 weeks for delivery*) which includes a lookbook & virtual shopping session.

Combine theory and execution in a dollar squirreling combo-pack. Includes both a customized fashion lookbook and a virtual shopping session.
Read yourself some client reviews here.
*Timeline window begins once the virtual survey has been completed and snapshots have been received.