Spring weather can be so unpredictable.  Where I live a day of sunshine can be followed by a day of snow.  But after 6 months of boots, wool, and fleece, I'm ready for linen and crepes even if the weather isn't.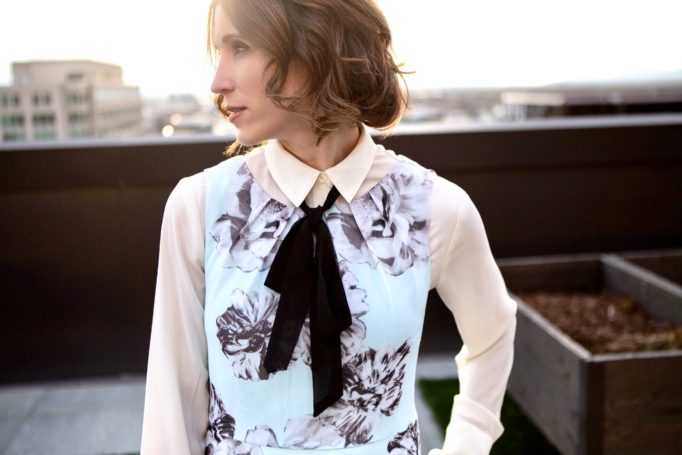 In order to accommodate both my idealistic spring expectations and the reality of the weather, I paired up with Chadwick's of Boston to pull together some versatile layered looks for an uncertain spring.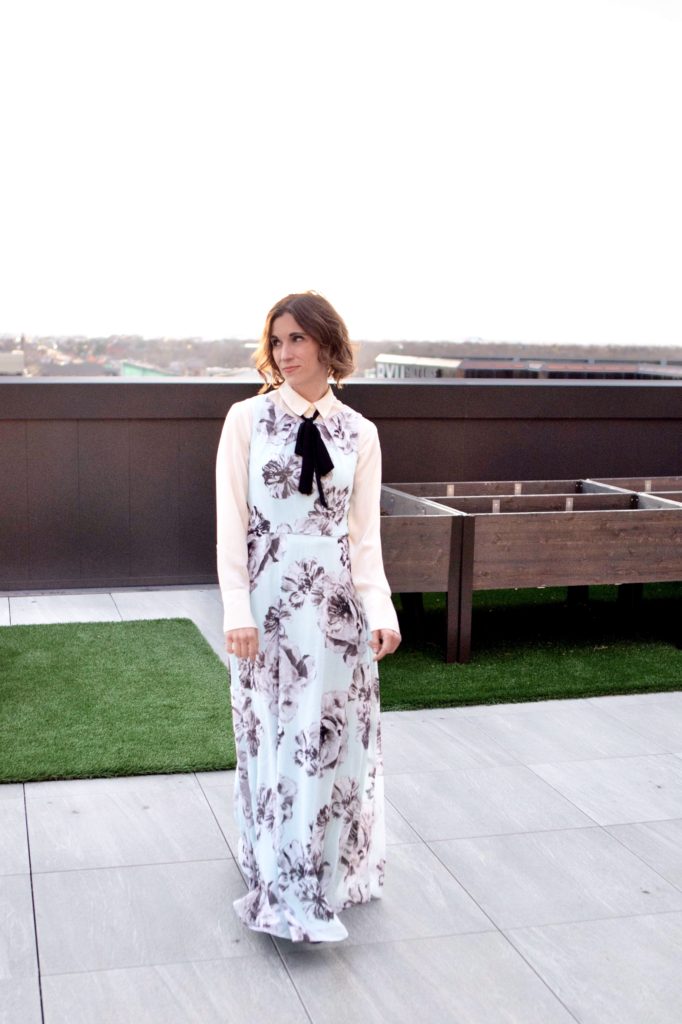 My first easy way to add a little warmth without much bulk is layering a button-down under a high neck sleeveless maxi dress.  I paired it with a long, narrow scarf for a bow-tie effect.  The effect is as unexpected as the weather.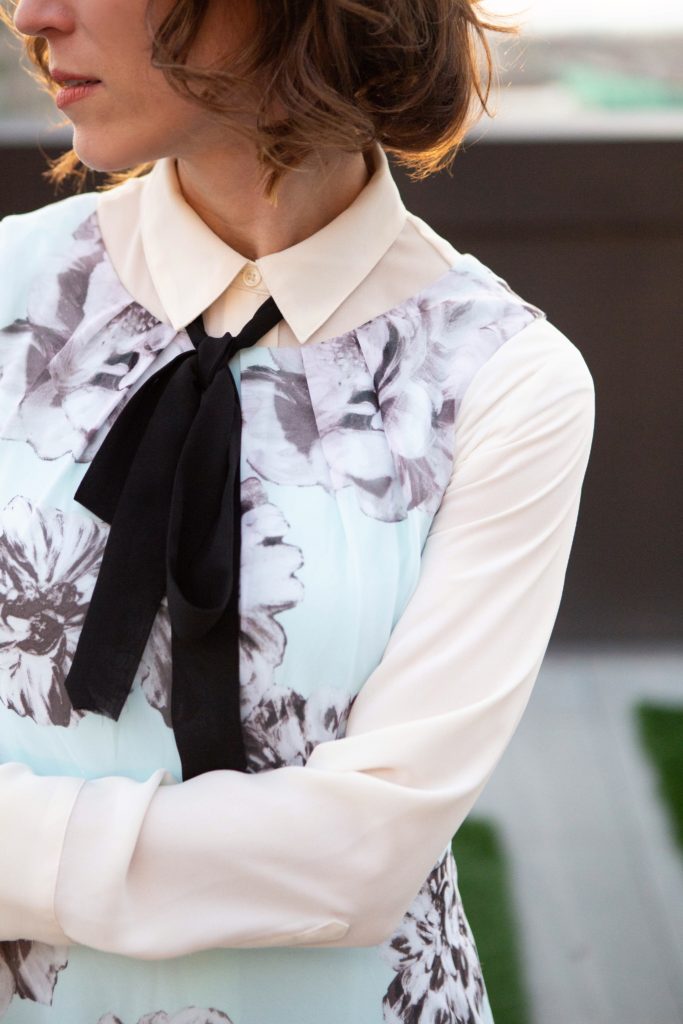 Next I played with color and texture.  I'm loving the currently trending favor for colorful mono-chromatics.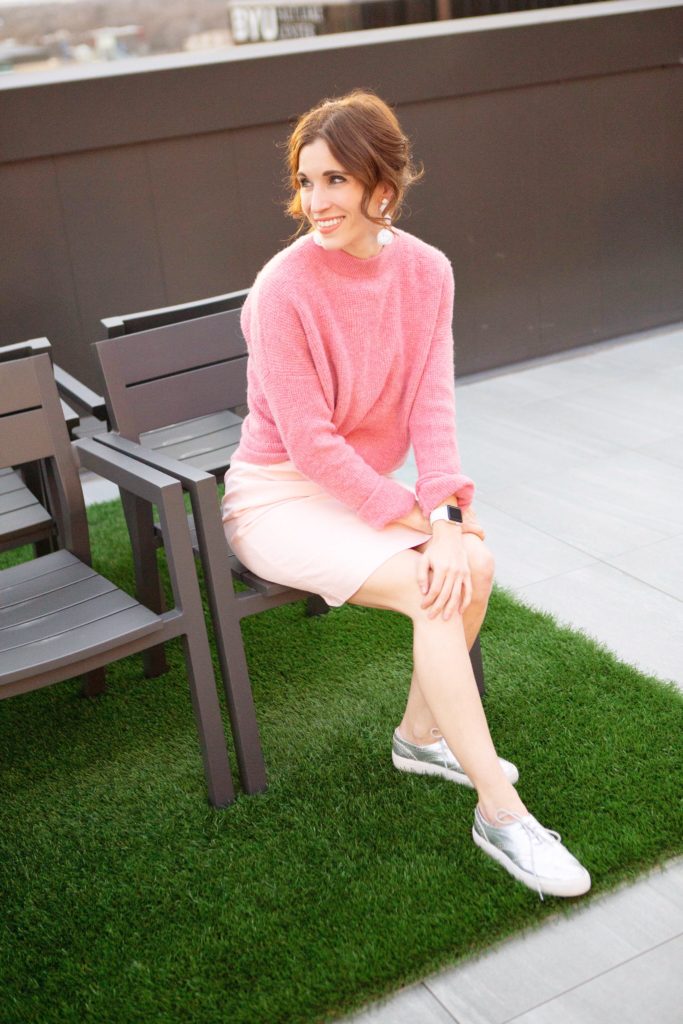 By blending high value tints with low value shades within the same color family you get a long, lean yet completely original look.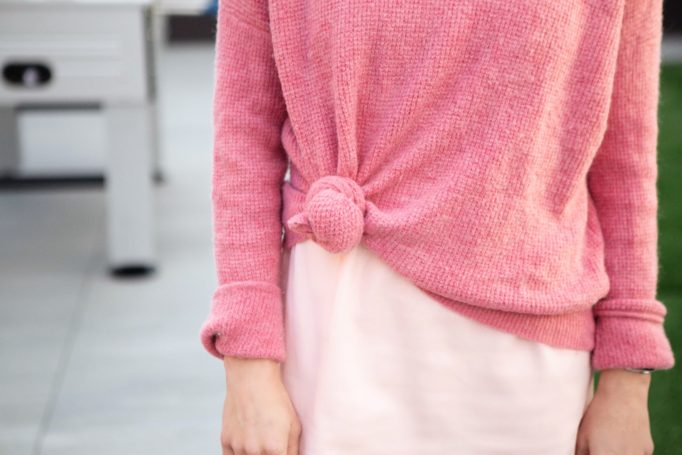 Throwing a sweater on top of linen blend sheath dress adds color intensity, a cozy texture, and unstructured contrast to the sheath's tailoring.  Finishing off a bare leg with a closed toe shoes adds further flexibility.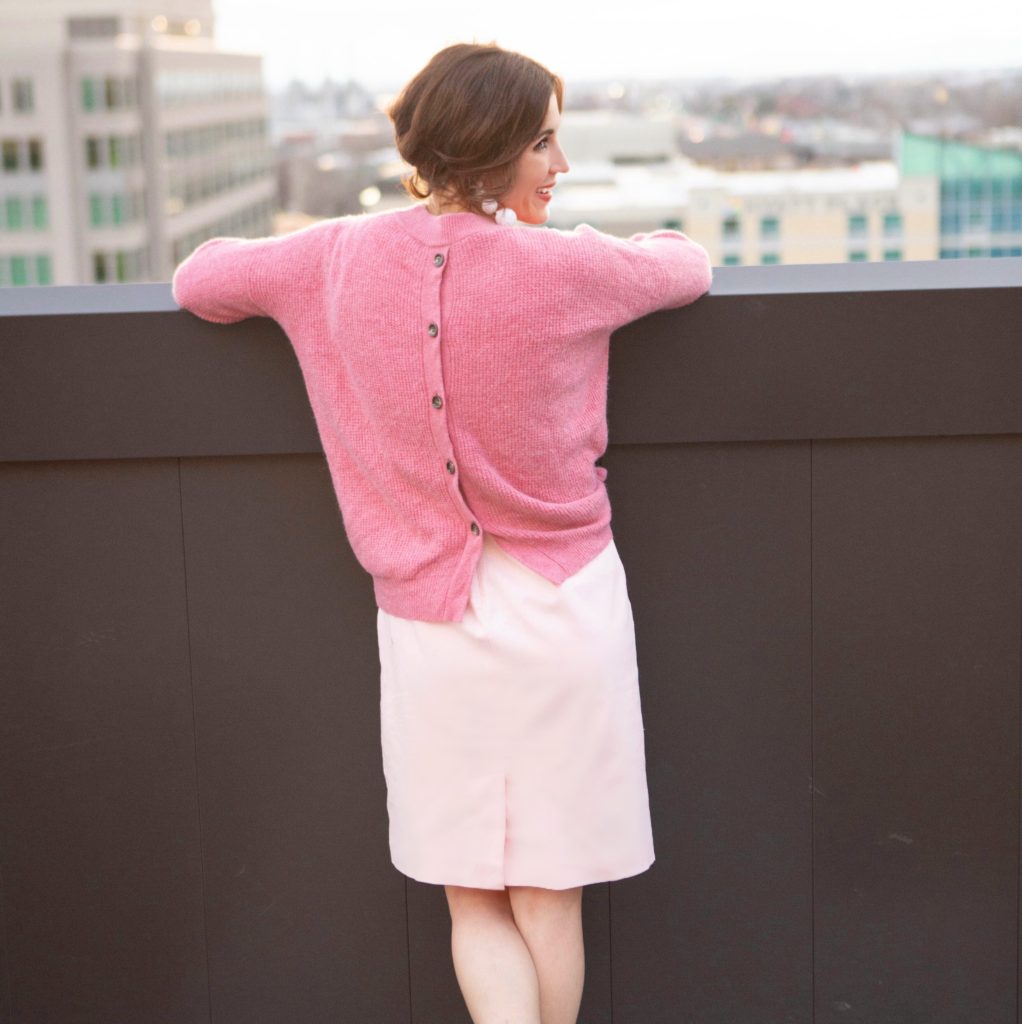 What's your spring weather like?