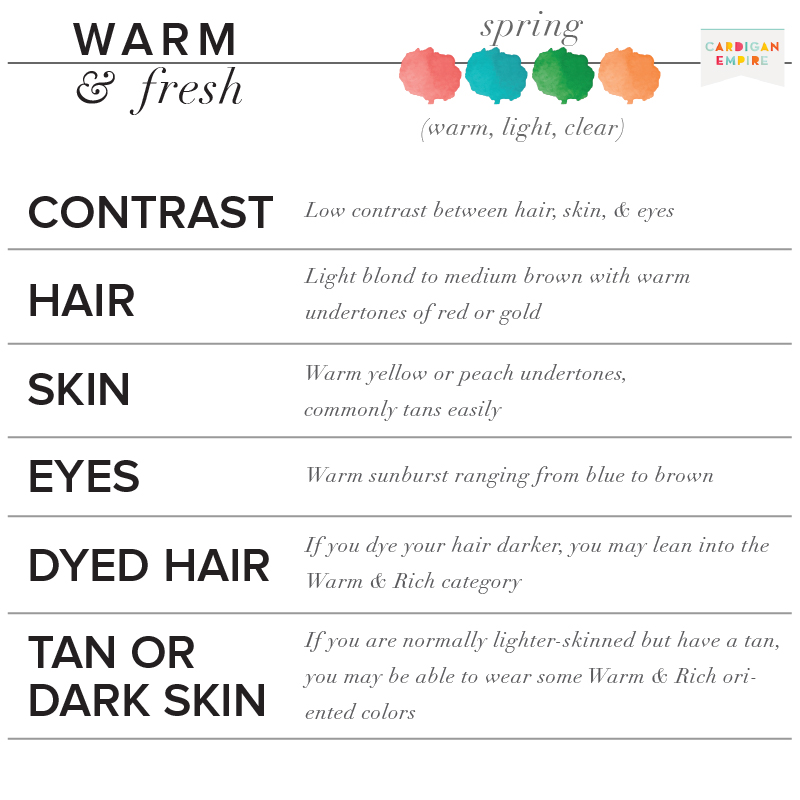 Spring or Warm & Fresh can be divided into three subcategories.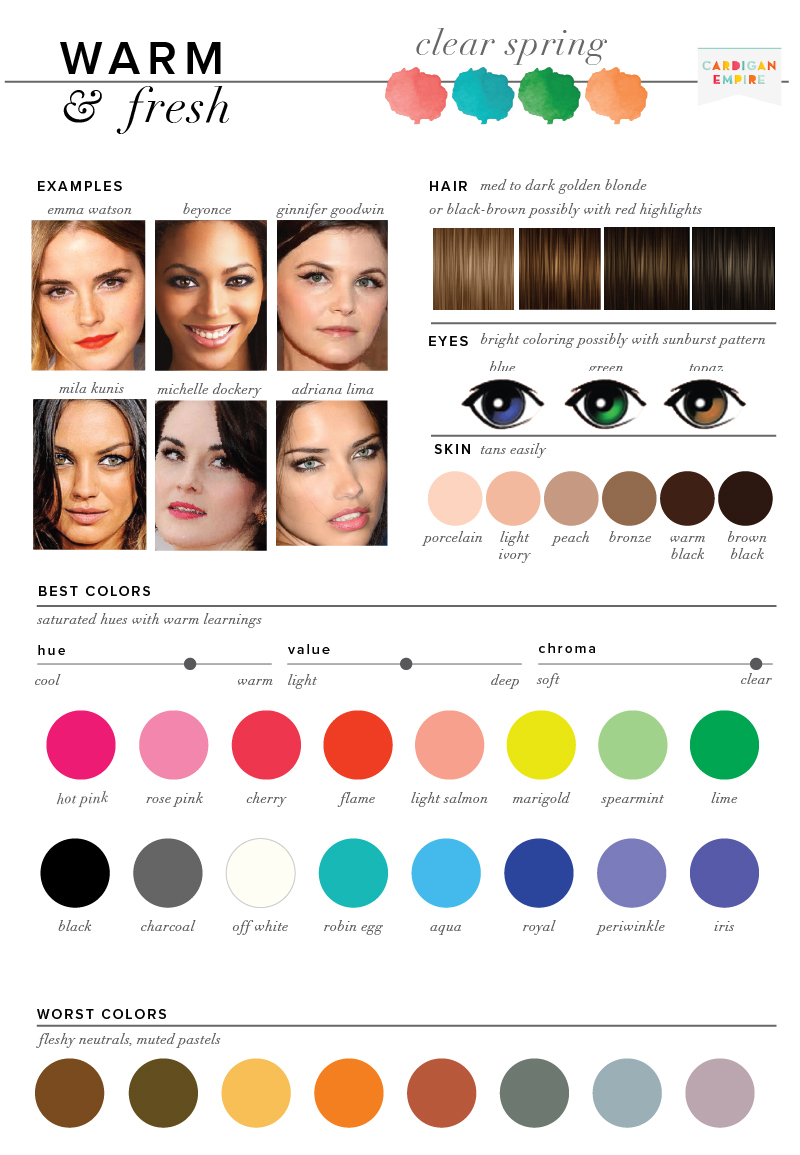 Clear Spring are the highest contrast of the Springs, they have a noticeable clarity in their features.  They commonly have very bright and striking eyes that allow them to shine in colors that might overwhelm others.  They border the Winter category and can wear colors reminiscent of the intensity of the Cool & Brilliant season.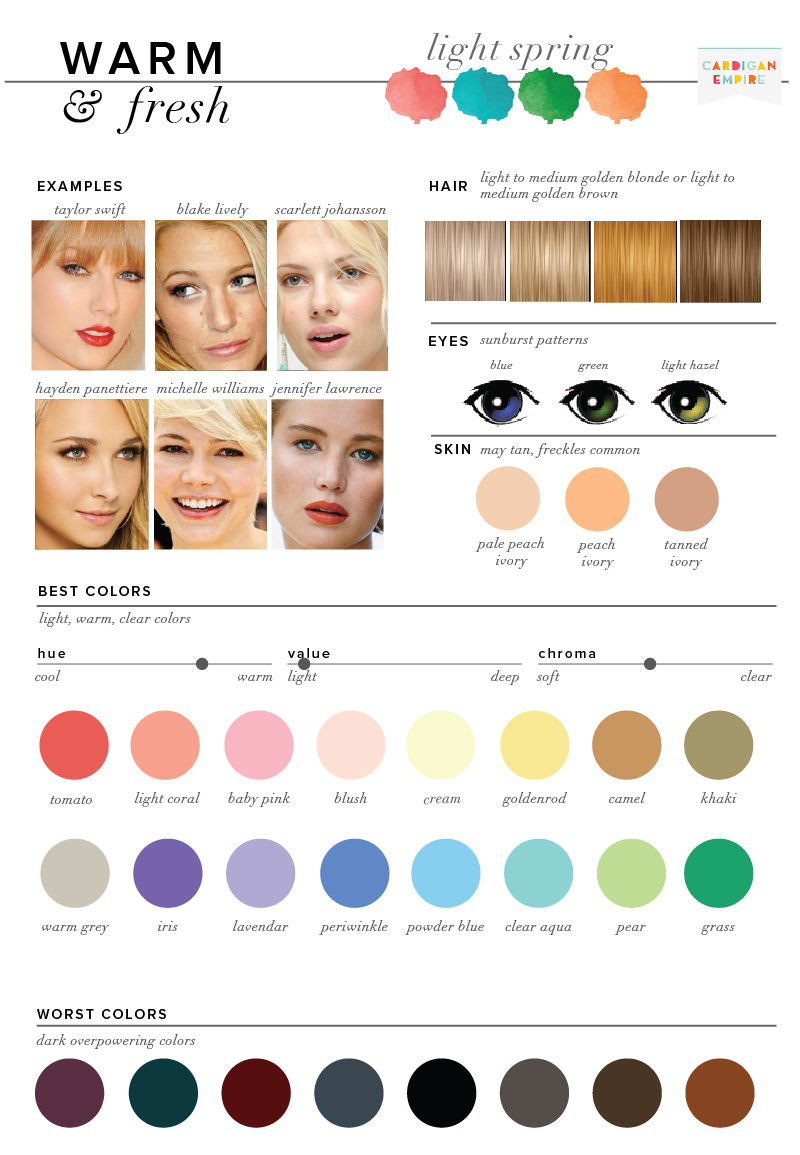 Light Springs may seem similar to Light Summers at first glance, but they have a subtle peachy undertone in their skin and golden tint to their tresses.  What would be too weak for other categories brings out the inner glow in these beauties.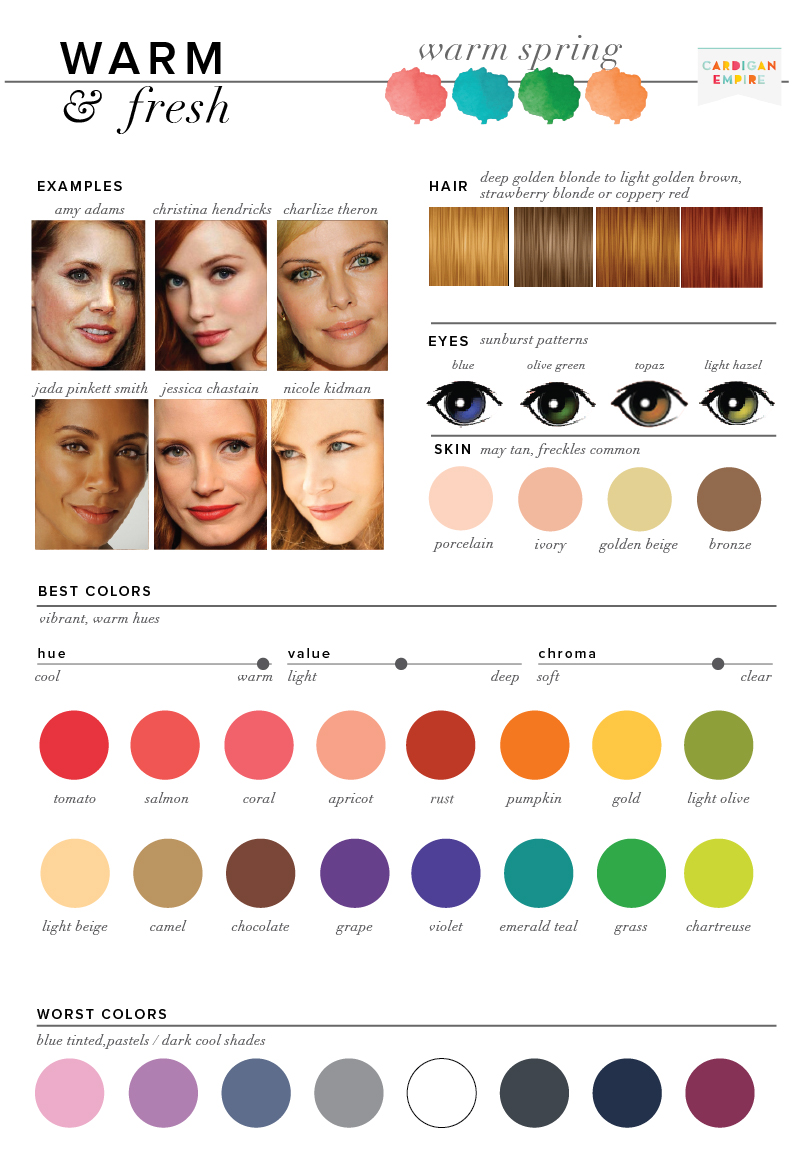 Warm Spring is flowing into the Autumn category.  It is a warm and intensely saturated season. Oranges and Yellows that are dreaded by cooler complexions thrive in these Warm & Rich hues.
———————————
Meet Kylie Barber, one of my favorite former students in MCC's Fashion Merchandising program, and a fashion forward graduate student in Chicago. She's also a truly gorgeous Warm & Fresh, Warm Spring.  Follow along through the color draping to uncover your own coloring.  Each drape represents a season:  Warm & Rich – Autumn, Warm & Fresh – Spring, Cool & Delicate – Summer, Cool & Brilliant – Winter.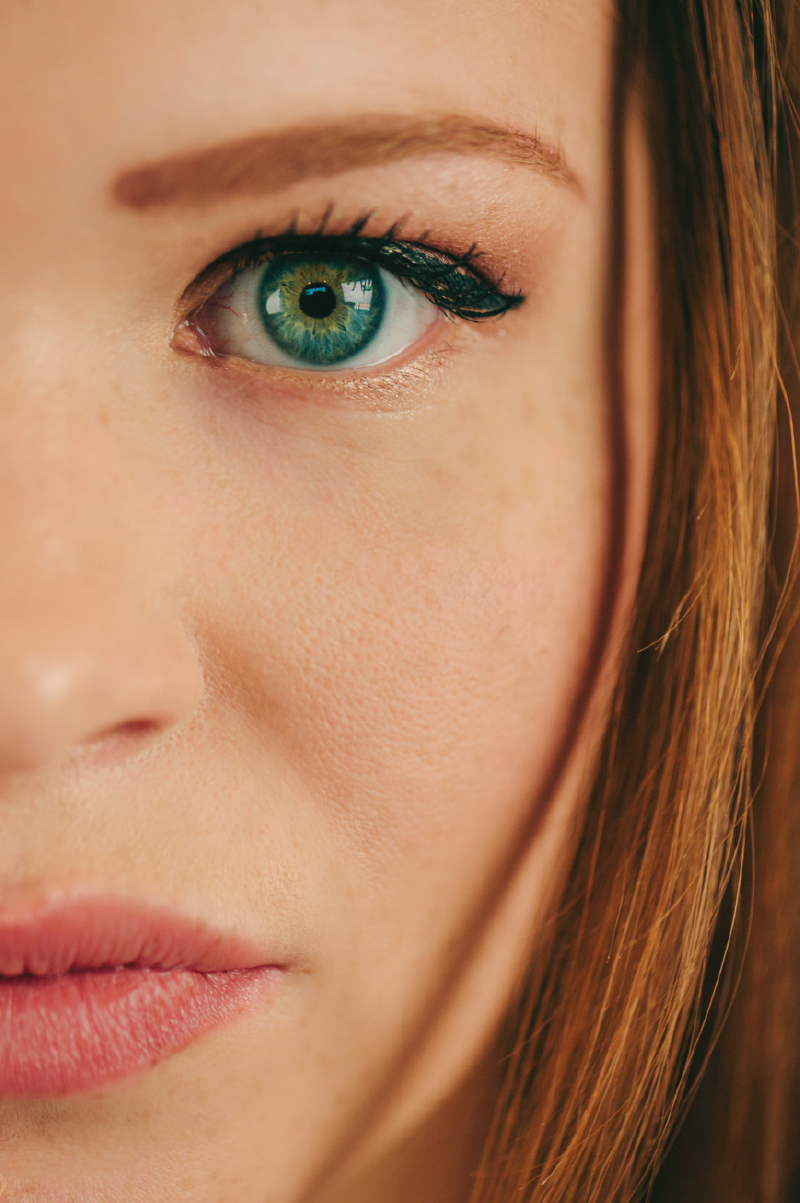 Kylie has amazing green eyes that vary from olive to turquoise in a sunburst pattern. Her flawless skin has rich, peachy undertones.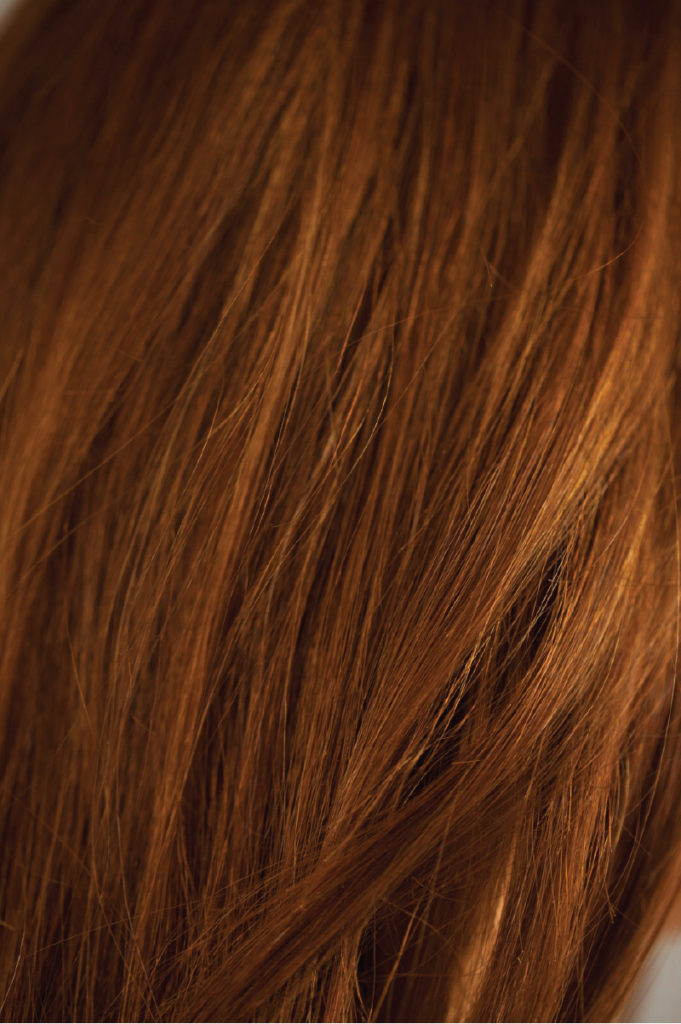 Her natural hair color is full of rich copper and golden blonde highlights.   Follow along with the photographs to see which colors suit her features best.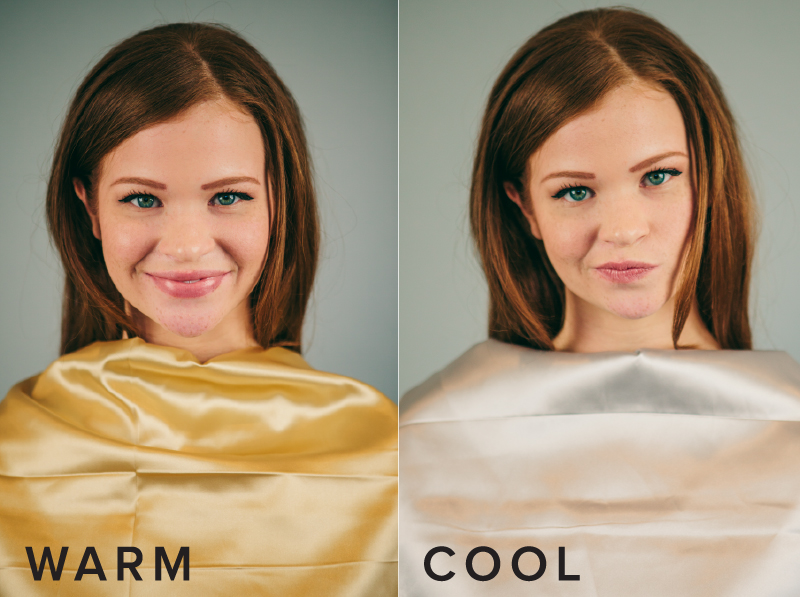 Kylie glows in gold, her bright eyes pop, and her skin looks lit from within.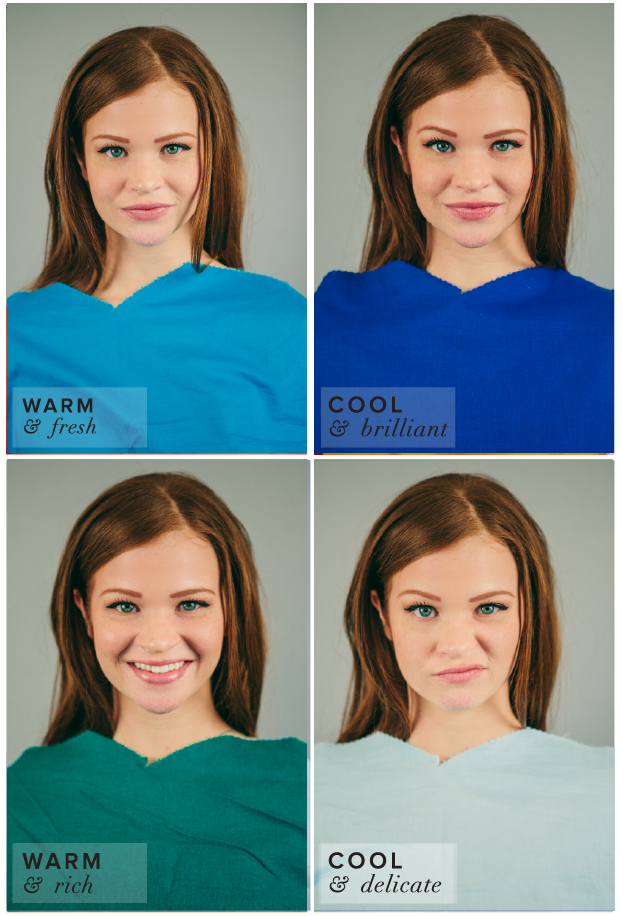 The turquoise really mimics the turquoise in Kylie's eyes.  Many of your best colors will mimic hues in your features (hair, lips, eyes, cheeks) or contrast them.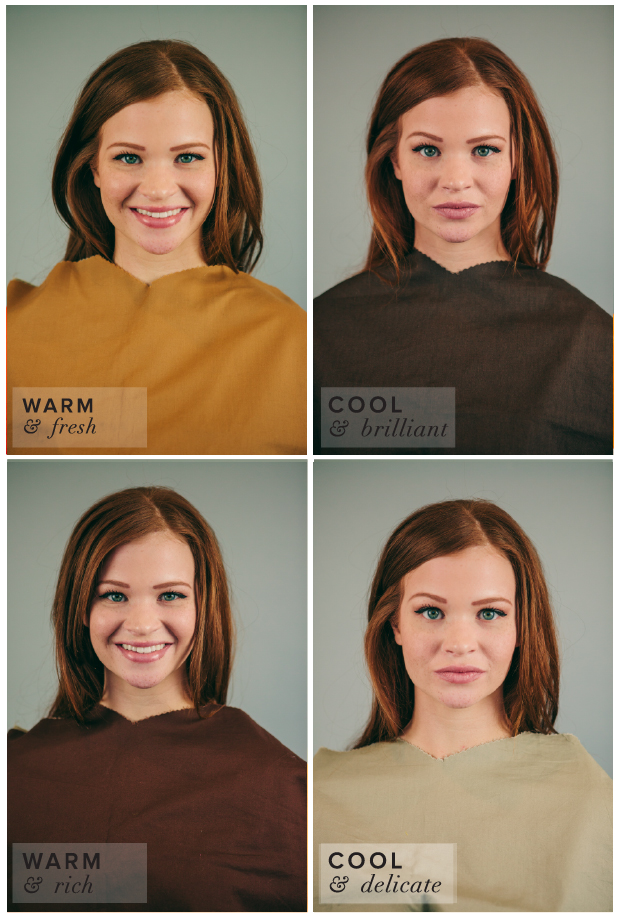 Kylie's best neutral is brown.  See how the camel draws all the rich colors and highlights out of her hair?  The chocolate is also pretty on her, but is just a bit too dark.  The cocoa leaves her skin looking a bit red and the khaki isn't strong enough and leaves her looking slightly gray and flat.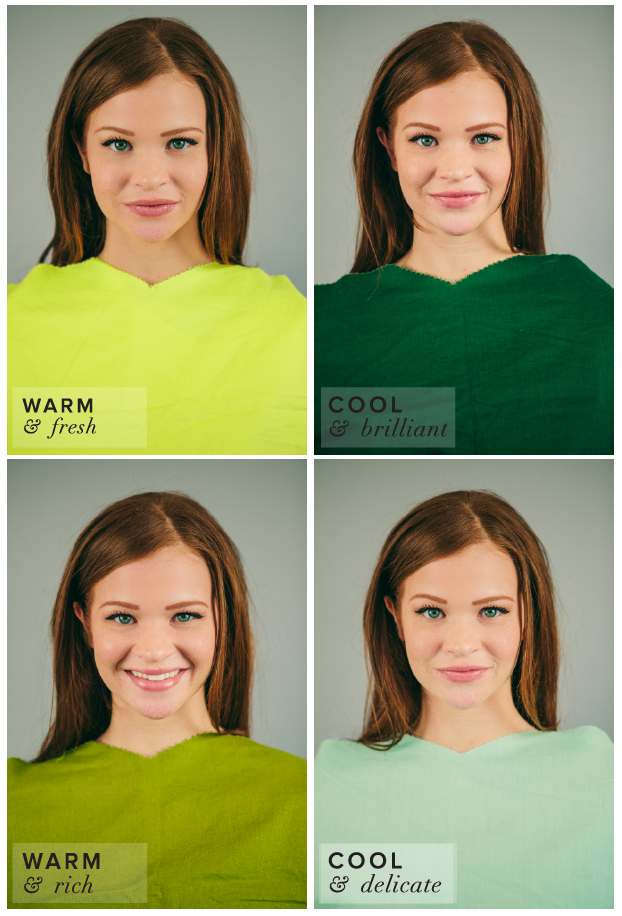 Kylie looks amazing in green.  Some color families flatter you in almost every shade.  Very few people can pull off a full lime green, but Kylie is one of them.  Her features are also strengthened by the olive green.  Since she is on the border between Spring and Autumn you can see flattering colors in both categories.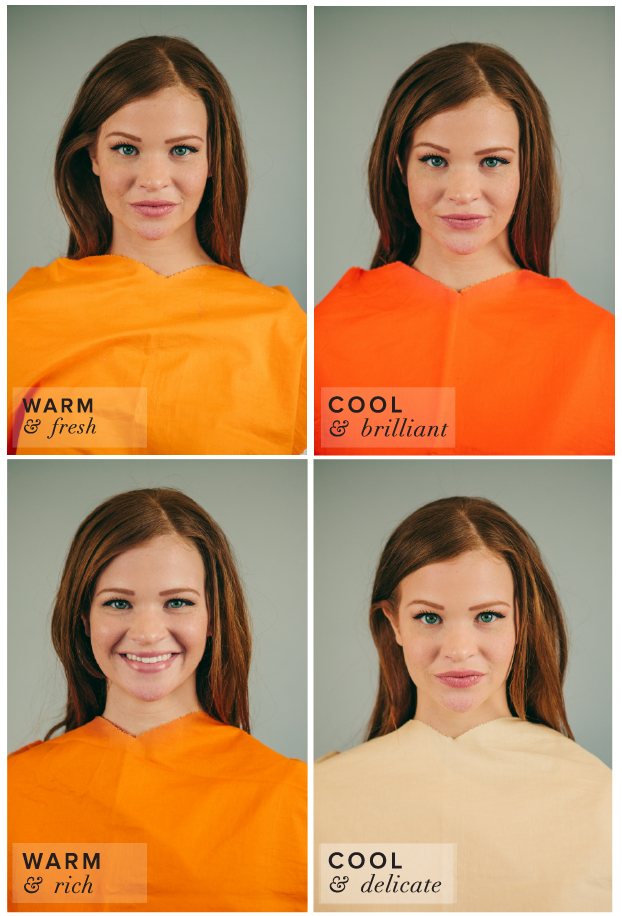 Orange may be the most feared hue in the rainbow.  But the Spring tangerine is one of Kylie's friendliest colors.  It brings vibrancy to her copper hair and her peachy skin.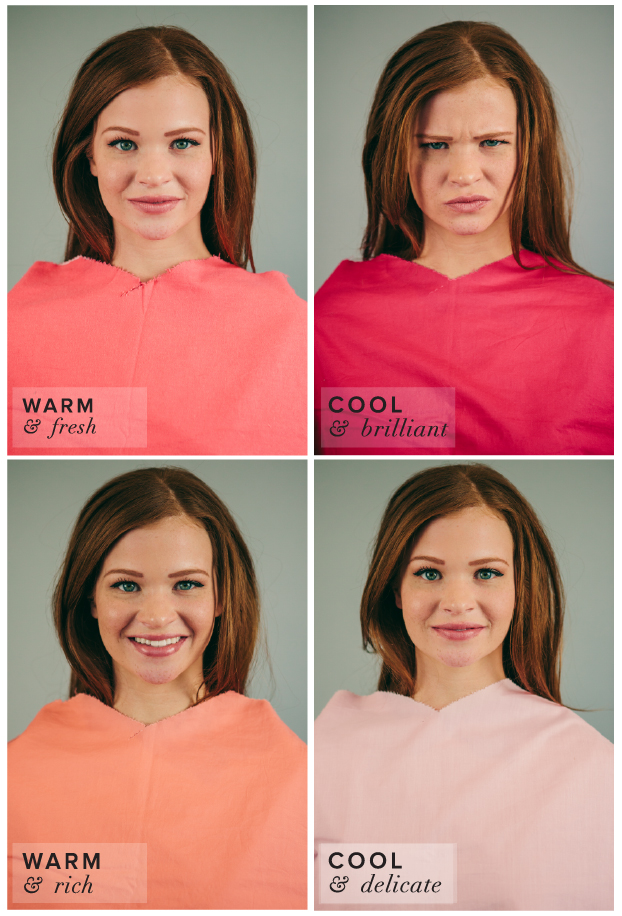 Coral and Salmon the warm pink in Kylie's cheeks and lips while the fuchsia overwhelms and the powder pink underperforms.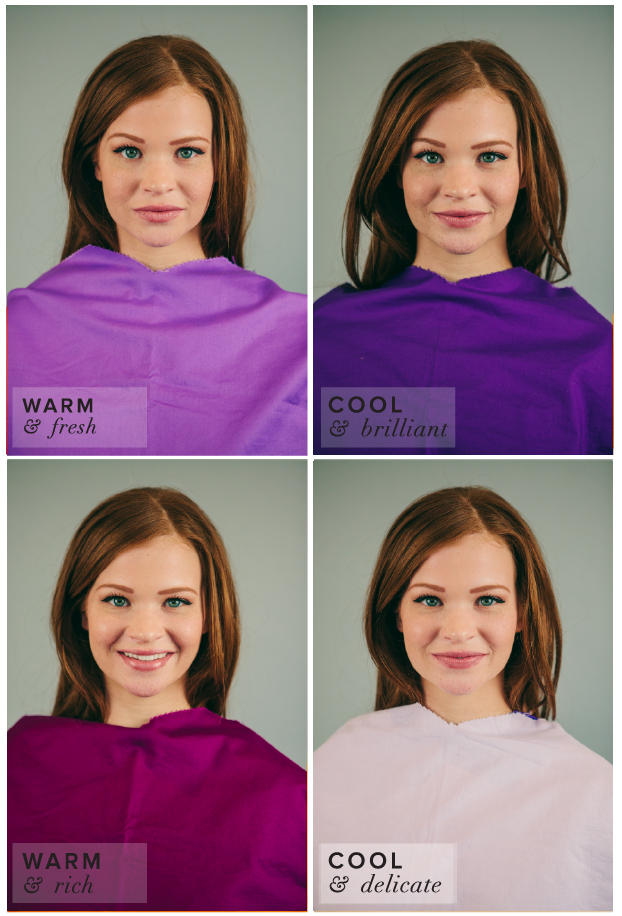 Kylie shines in colors that are mid-range (neither pale nor dark), clear (true to color not soft and gray), and warm.  Pansy purple has just the right mix of saturation, clarity, and hue.  It makes her already stunning eyes sparkle.  Winter Indigo is clear, but slightly cool and dark.  Autumn Wine is warm, but slightly muddy and deep. Summer Lavender is the obvious option to avoid: cool, pale, and muddy.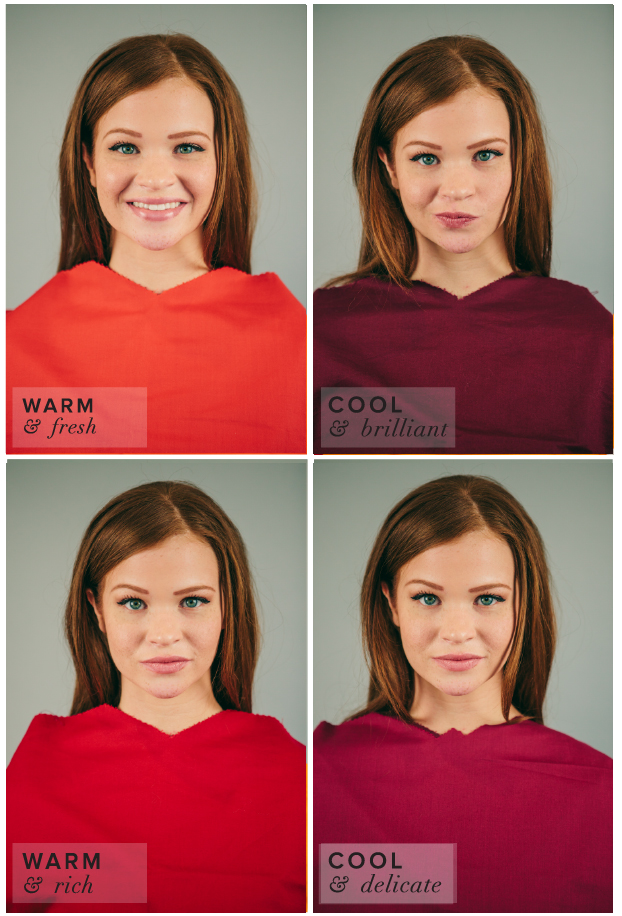 Flame Red, according to David Zyla in Color Your Truth, is Kylie's Romantic color.  It's the color of her blush.  The Autumn brick is also flattering contrasting perfectly with her green eyes, but the deep Winter Burgundy casts a shadow and the Summer Cranberry doesn't bring her lips and cheeks to their full potential.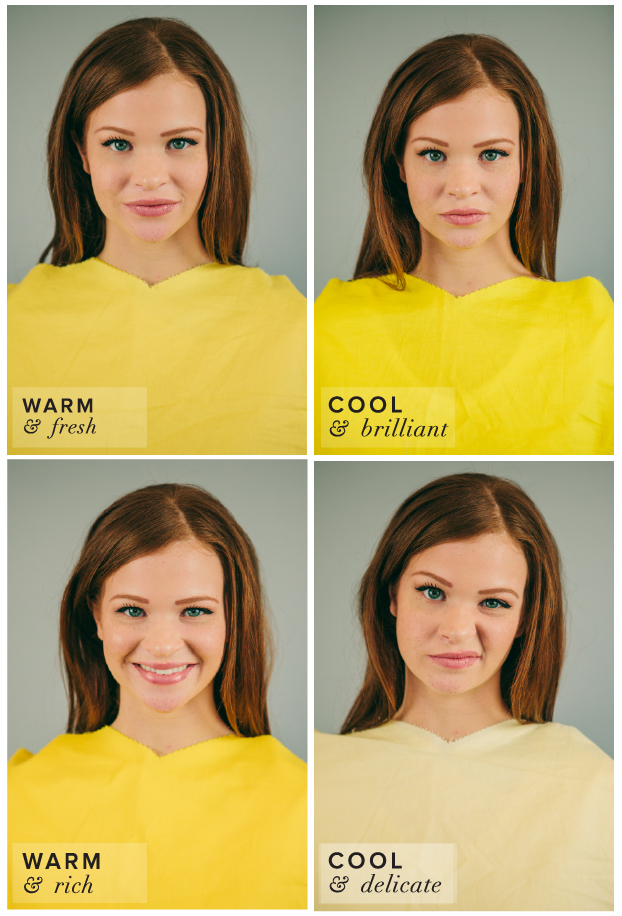 Spring buttery yellow and Autumn's rich gold are both intoxicating on Kylie.  It's leaves her skin luminous and showcases each of the unique colors in her complexion at their best.  You see Winter's neon yellow just a bit before you see Kylie and the Summer Chiffon leaves her sick and waxy.
Not Cool & Brilliant (aka Winter)
TRY
Warm & Rich (aka Autumn)
Cool & Delicate (aka Summer)
Warm & Fresh (aka Spring)
How to Pick your Best and Worst Colors (Get Started)
Want a professional opinion?  Purchase your own color consultation below.
---
VIRTUAL COLOR CONSULTATION $35
Discover which colors flatter you most and which you might want to avoid.  Completely virtual based on pictures and digital survey.