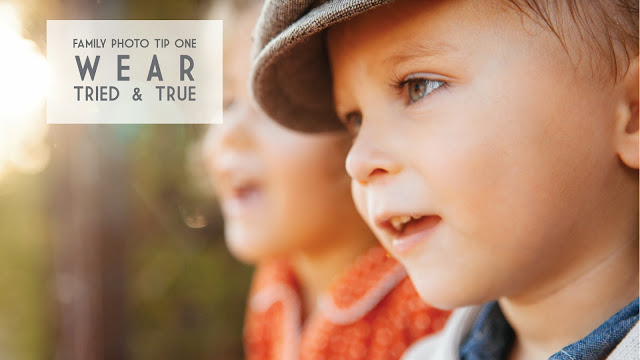 1.  Wear Tried and True:  Newer does not equal better.  Careening to procure the allure of a new wardrobe could end in a photographed fashion fatality.  Opting for a strong and experienced ensemble, allows you to capture a true memory rather than an unfavorable illusion.  Shopping your closet captures you rather than a trend.  Find everything you can in your existing wardrobe, then go shopping where needed to fill in gaps.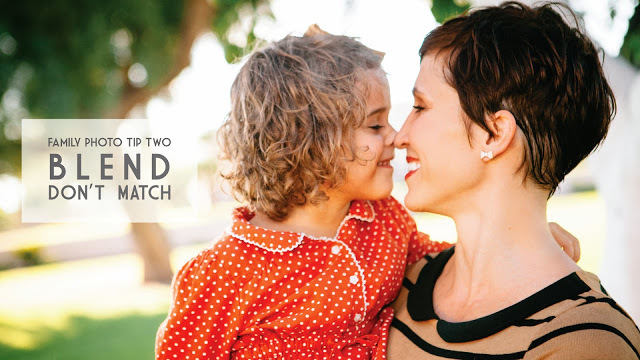 2.  Blend Don't Match: Don't waste time, money, or creativity in mirroring a single static hue.  Blending color harmonies offers rich dimensional results (and more flexibility in your ensemble choices-see tip 1 above).  Try to repeat every color at least twice in your family ensembles and ensure that the hues share a similar heritage (ie jewel tones, pastels, or earthy autumnals).  But beyond that, experiment with unexpected color combinations.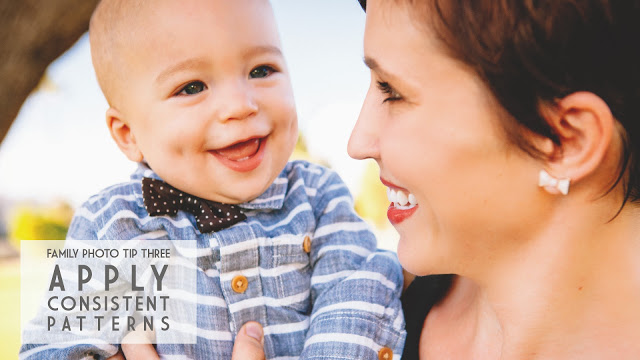 3.  Apply Consistent Patterns:  If one photo member dons a pattern, make sure they aren't alone on a loud pattern island.  Conform to consistent use of patterns (both scale and contrast) so that each individual holds equal visual weight and interest.  Remember that textures (ie fringe, lace, sweater knits) can also act as a point of visual interest.
Finally forget about saying cheese. Think about a pretty pair of shoes instead. You want to emanate natural bliss and footwear has a much higher chance of precipitating felicity than fermented dairy.