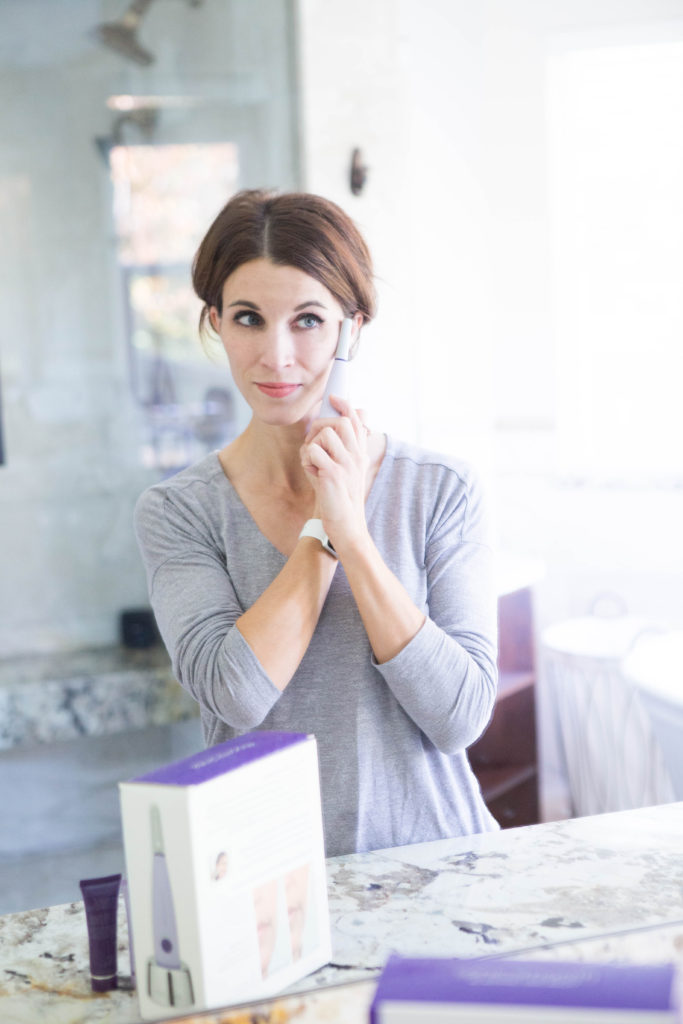 I was born with a lot of hair – not on my head, on my face.  Since my hair is dark and my skin is relatively fair, facial hair is highly visible.   I started waxing my "eyebrow" when I was 12, and I carry a magnifying mirror and tweezers everywhere I go to keep on top of my chin hairs.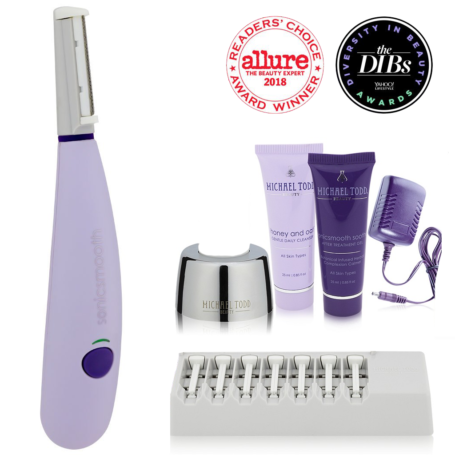 So when Michael Todd offered to send me their new Sonicsmooth home dermaplaning system to review, I raised both hands to accept.
I first tried Michael Todd's organic skin care line at the recommendation of my aesthetician.  She recommended the Honey & Oat cleanser and Vitamin C serum for my skin. I don't like to wear more than a tinted moisturizer on a daily basis, so healthy skin is really important to me.   After one use, I was committed.  There was no irritation, just noticeably smooth, bright skin.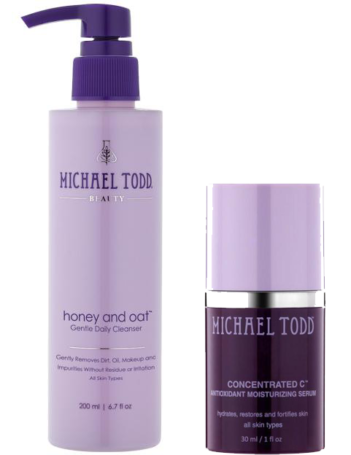 Honey & Oat Cleanser, Concentrated C Serum
About a year later, Michael Todd came out with their Sonicclear Cleansing Brush which I purchased as well.  I use it daily in the shower, and it leaves my skin clean and fresh.  About six months after I purchased it, there was a problem with the battery, and Michael Todd stood behind their product, completely resolving the problem.  I've continued to use it now for several years.  In short, I trust this company with my face.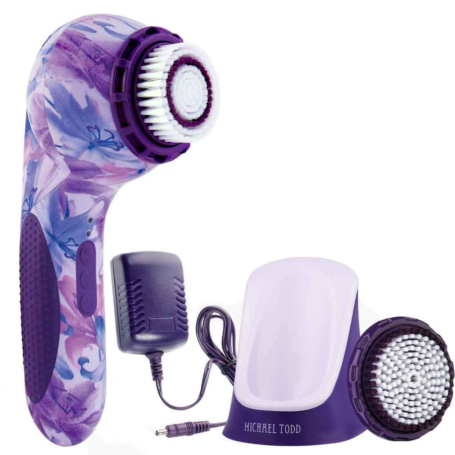 But back to facial hair removal.  I've tried single-use straight razors for female facial hair and eyebrows, and I've cut myself a few times here and there, not badly, but enough to leave scratches on my face for a week or so.  Given my accident-prone nature, I appreciate the safety harness around the Sonicsmooth blade – it's completely safe.  Seriously the worse you'll do is shave off a stray eyebrow hair or hairline wispy, I can tell you this from personal experience.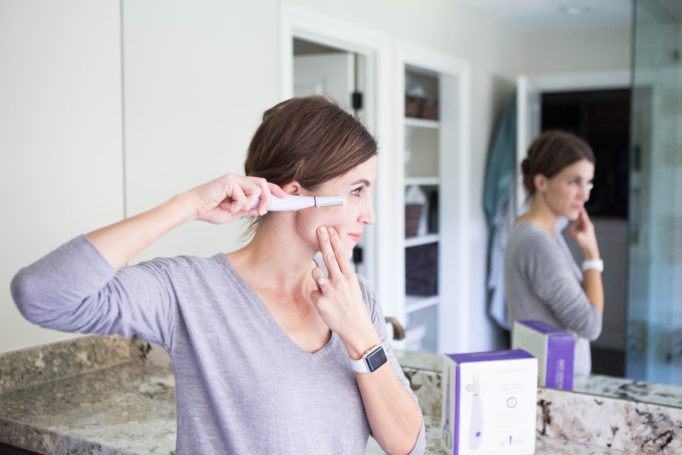 And the procedure is ridiculously simple.  I washed my face with the included cleanser, kept the skin taunt while I applied the blade to each section of my face in light, short strokes.  Then I followed up with the included soothing gel.  It took about 5 minutes all together and the results lasted roughly two weeks.   I typically do it every other Sunday, and I've found that it helps my skin care products to absorb better and work more effectively.  And I can feel confident that I'm not growing a spotty hipster mustache.
Overall, if you have ever gotten or considered getting a salon dermaplane procedure, I would say go for it.  It works as well as if not better than the professional version and only costs the equivalent of one session.