I love multi-tasking.
I consume audio books while washing dishes, I catch-up with girlfriends while running, and I benefit women in Northern Uganda while I accessorize.
The last act is performed with the assistance of
31 Bits
. Who "uses fashion and design to empower women to rise above poverty."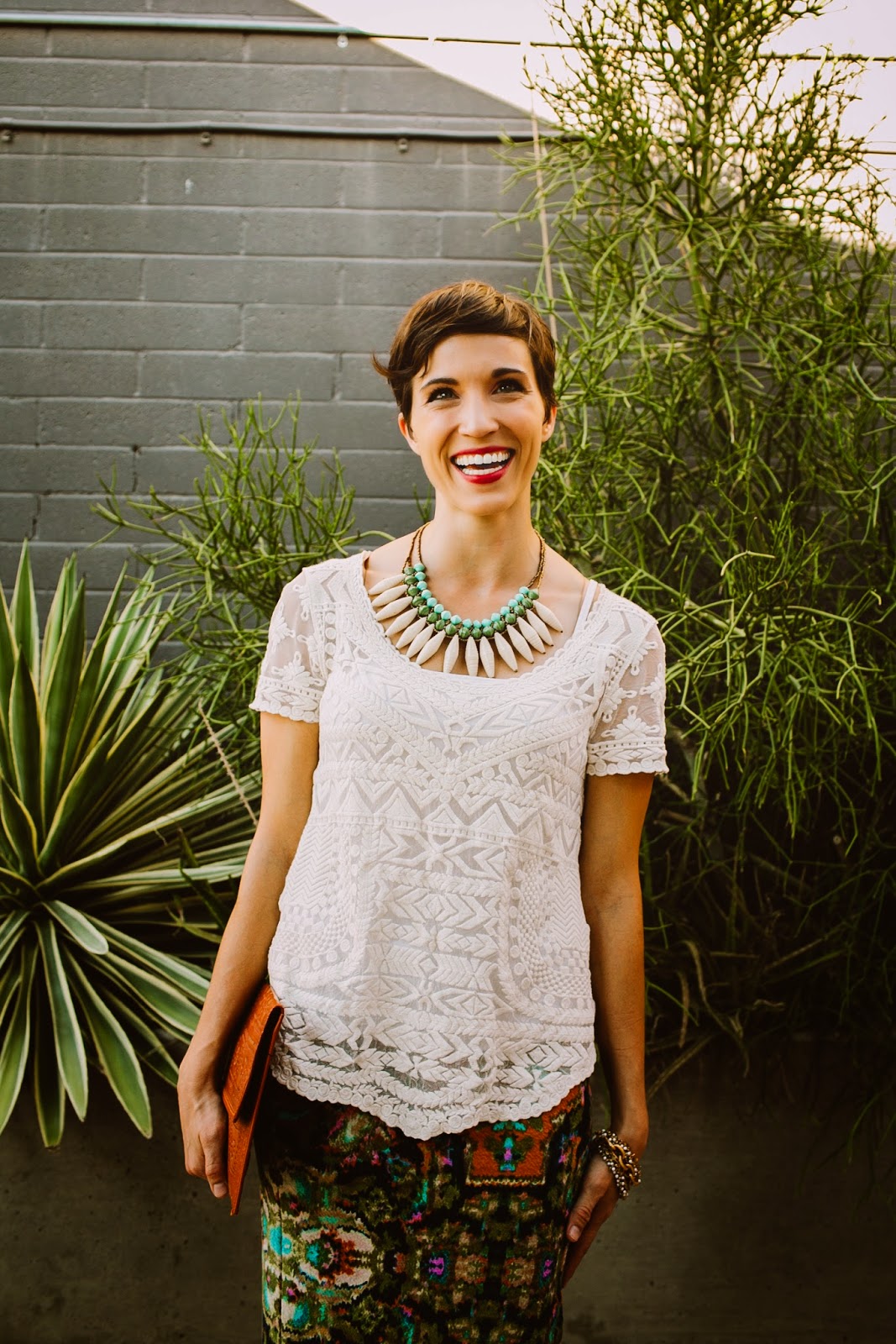 What started with 5 college junior philanthropistis and 6 Ugandan beneficiaries has grown to over 170 beneficiaries and has been featured in Harpers Bazaar, People Style Watch, and Martha Stewart.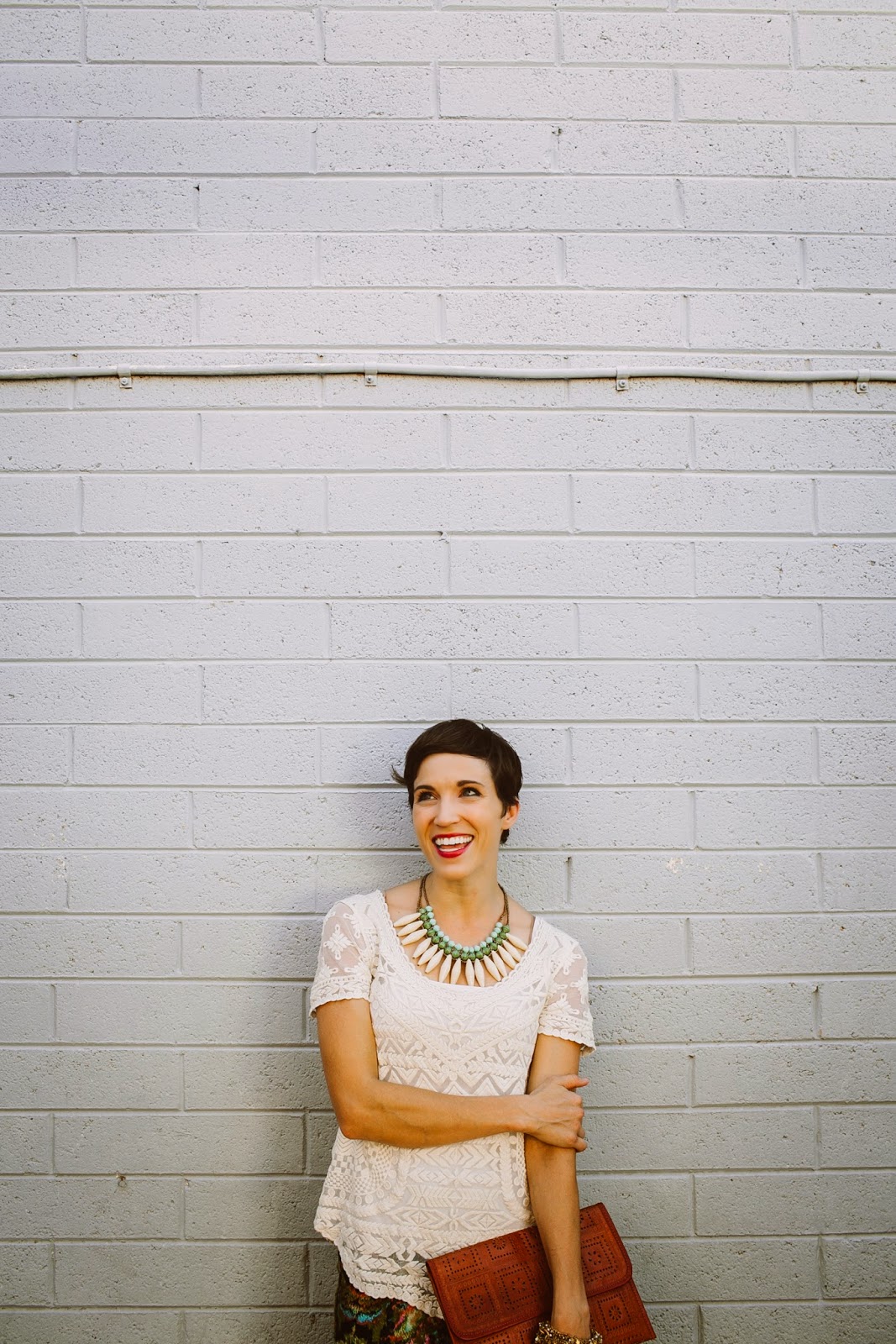 It starts with the beads. They're made by women in Northern Uganda from recycled paper: unused posters, advertisements, old text book pages. They're cut into long strips, rolled tightly. and coated in a water-based varnish. 99% of the materials are sourced in Eastern Africa.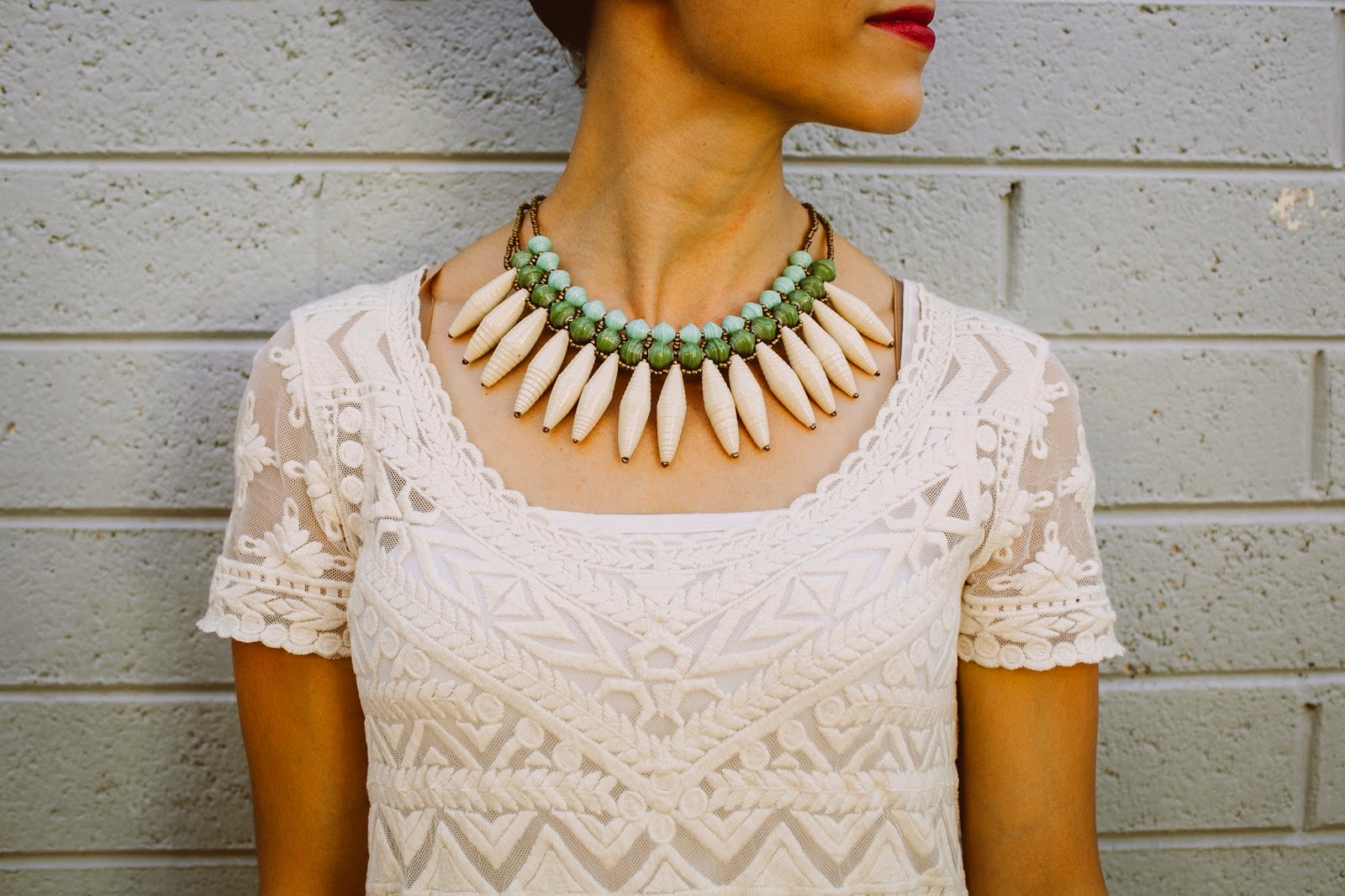 Every purchase helps these women earn an income, provide for their family, further the local economy, and find empowerment.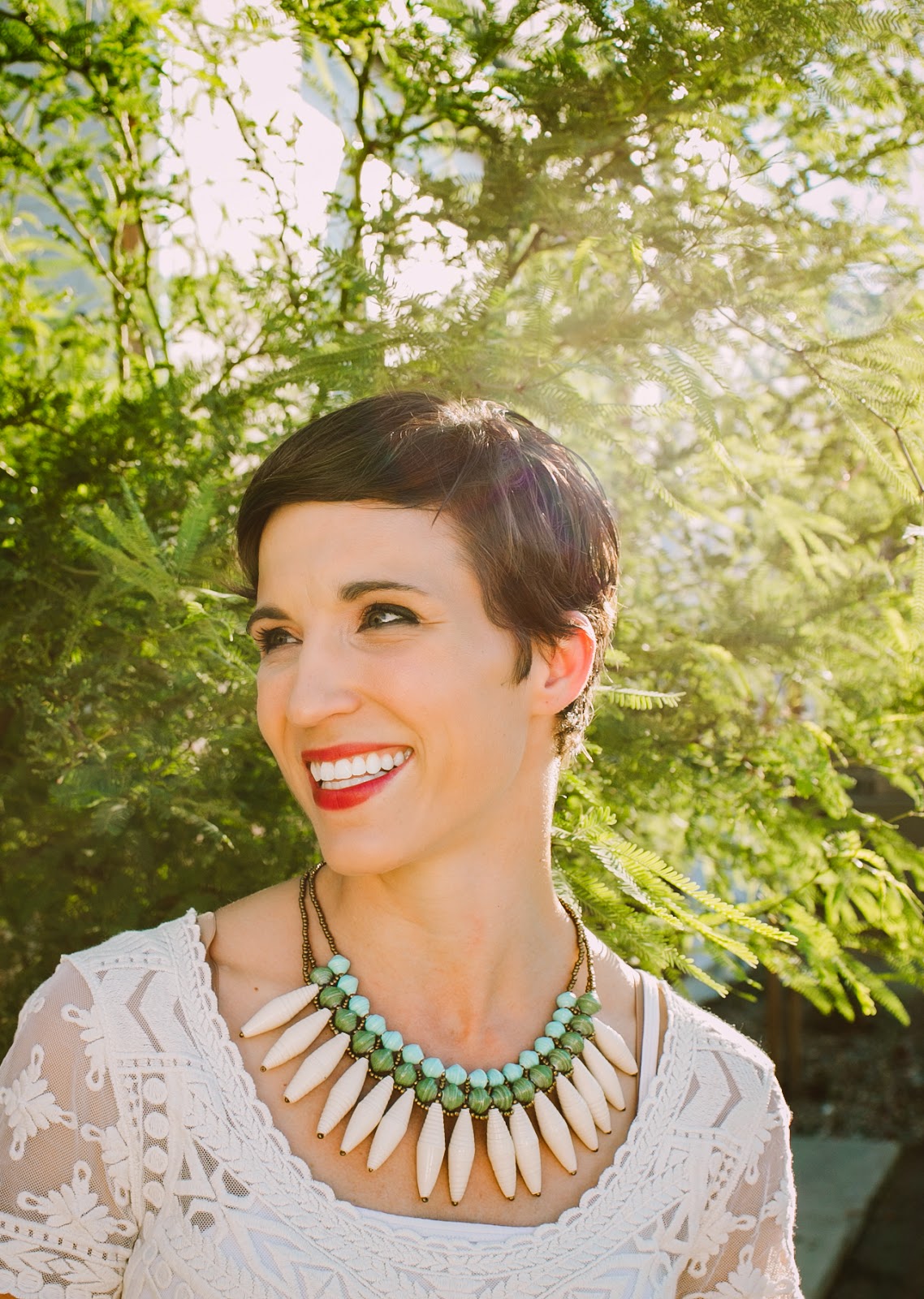 I tell people all the time that fashion is more than superficial vanity. This is tangible proof.
Style Notes: 31 Bits necklace (fall + winter 2014 collection) / Frances clutch (available in store now) / Embroidered Top / Tapestry Pencil Skirt / Link Bracelet / Geometric Bracelet (old, similar here)
Photography by Kym Ventola
Be sure to visit Summer Bellessa, Alex Evjen, Lauren Kelp, Lindsay Letters, Style Tutor, Confessions of a Hairstylist, and Sea Salt to see how they styled their bits!
Feed me fashionably fresh