Warm and Rich can be further broken down into three varieties: Soft Autumn (flowing into Cool & Delicate), Warm Autumn (flowing into Warm & Fresh), and Deep Autumn (sharing deep, dark depths with Cool & Brilliant).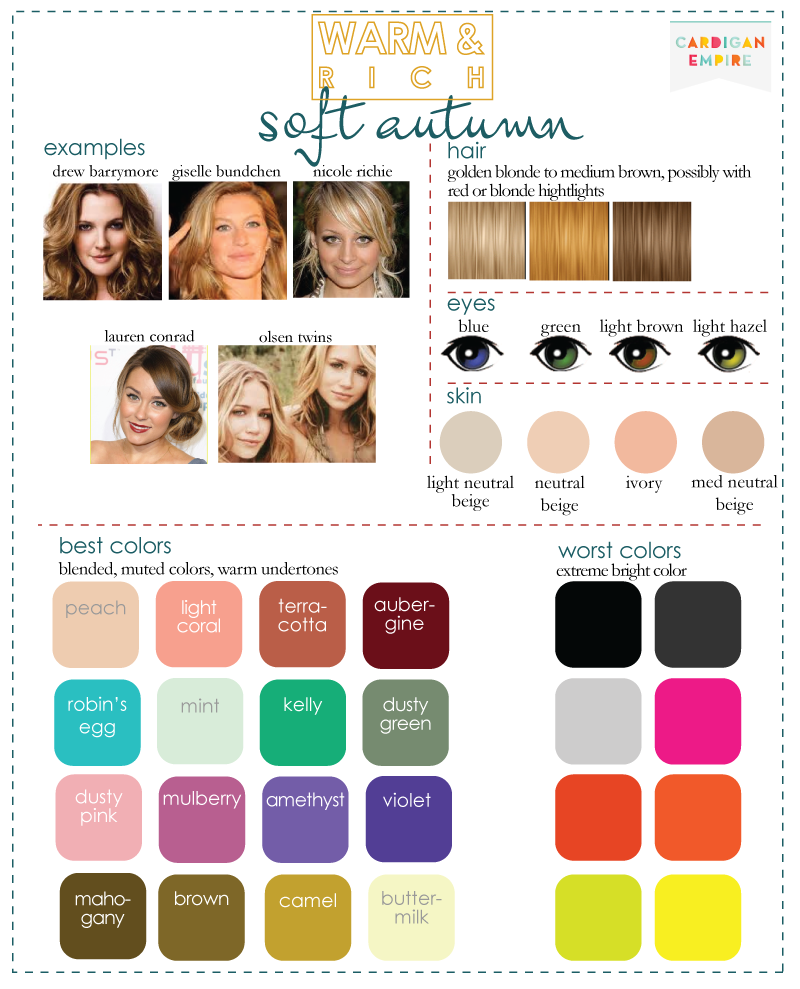 ---
VIRTUAL COLOR CONSULTATION $35
Discover which colors flatter you most and which you might want to avoid.  Completely virtual based on pictures and digital survey.