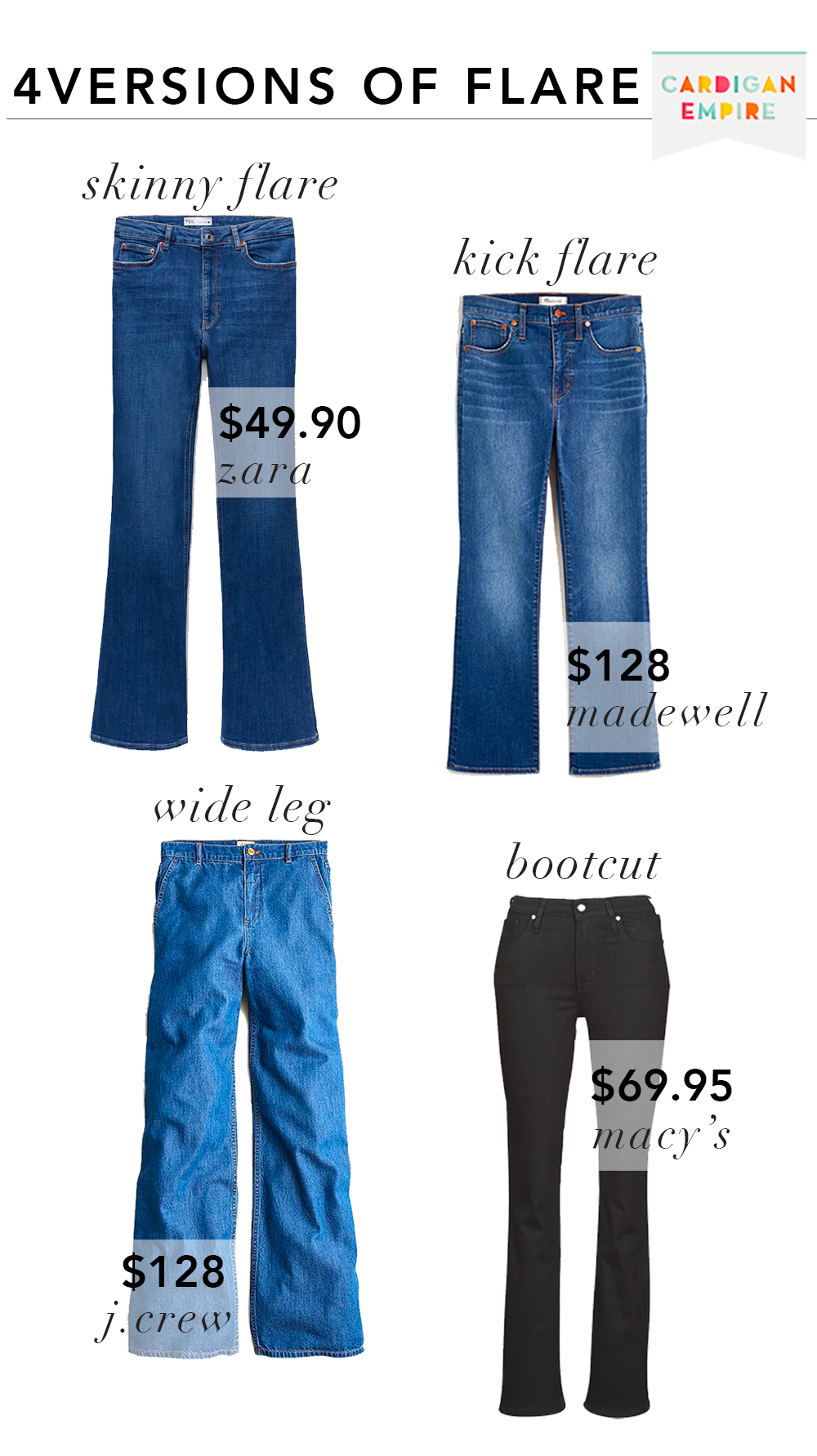 If you still love your skinny jeans, aren't feeling the tapered mom jean, but still want to try something new for Fall, pick up a flare jean.  They're universally flattering, balancing out curvy hips and lengthening the legline.  And they come in several different varieties for all kinds of body types.
A classic flare jean is fitted through the waist, skinny through the thigh, then flared from knee to ankle. You can find them almost anywhere this season and the bigger the flare, the more dramatic the look. Unlike the versions prevalent in the early 2000's, the over exposing low rise has been swapped out for a tummy tucking high rise.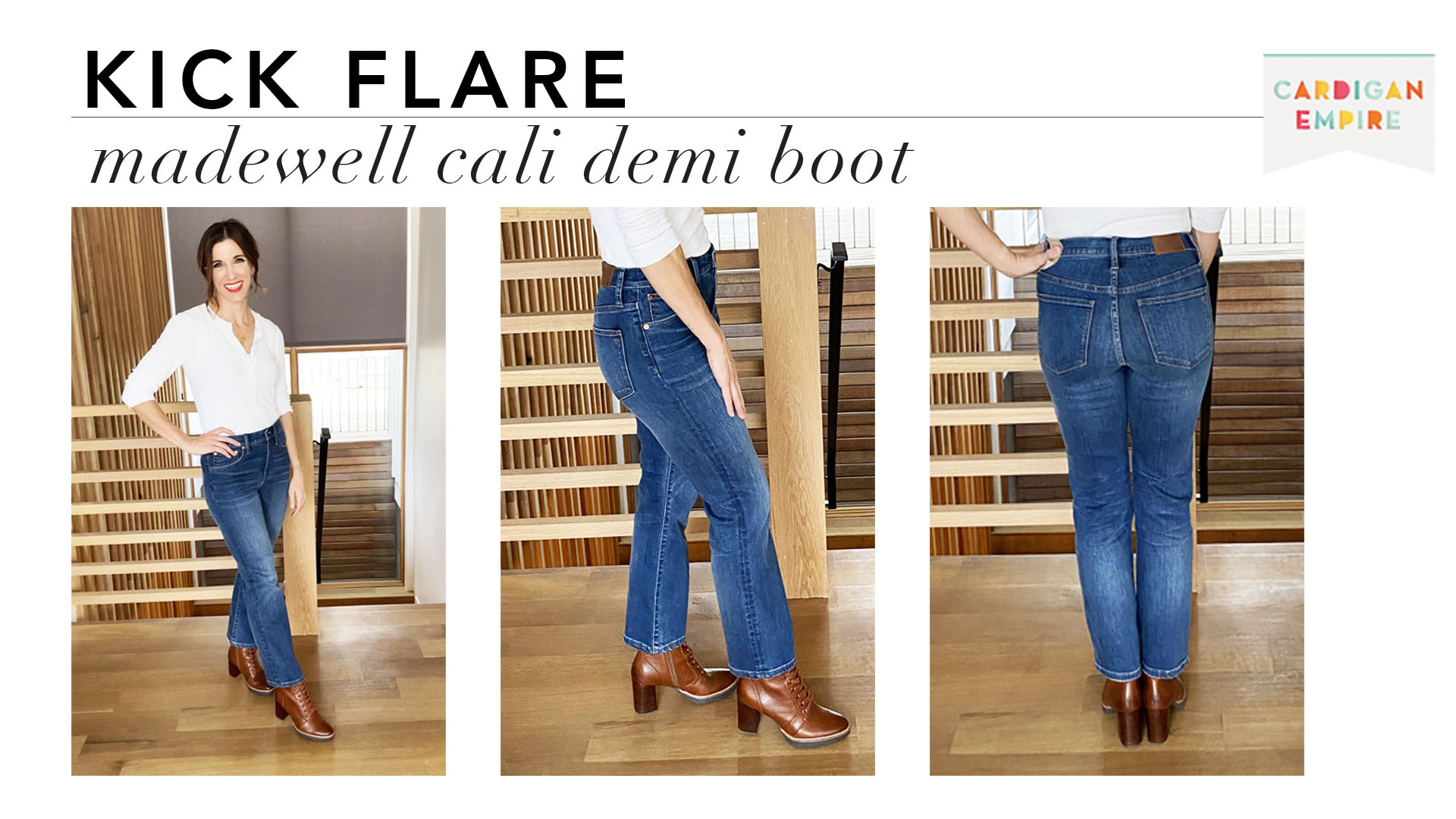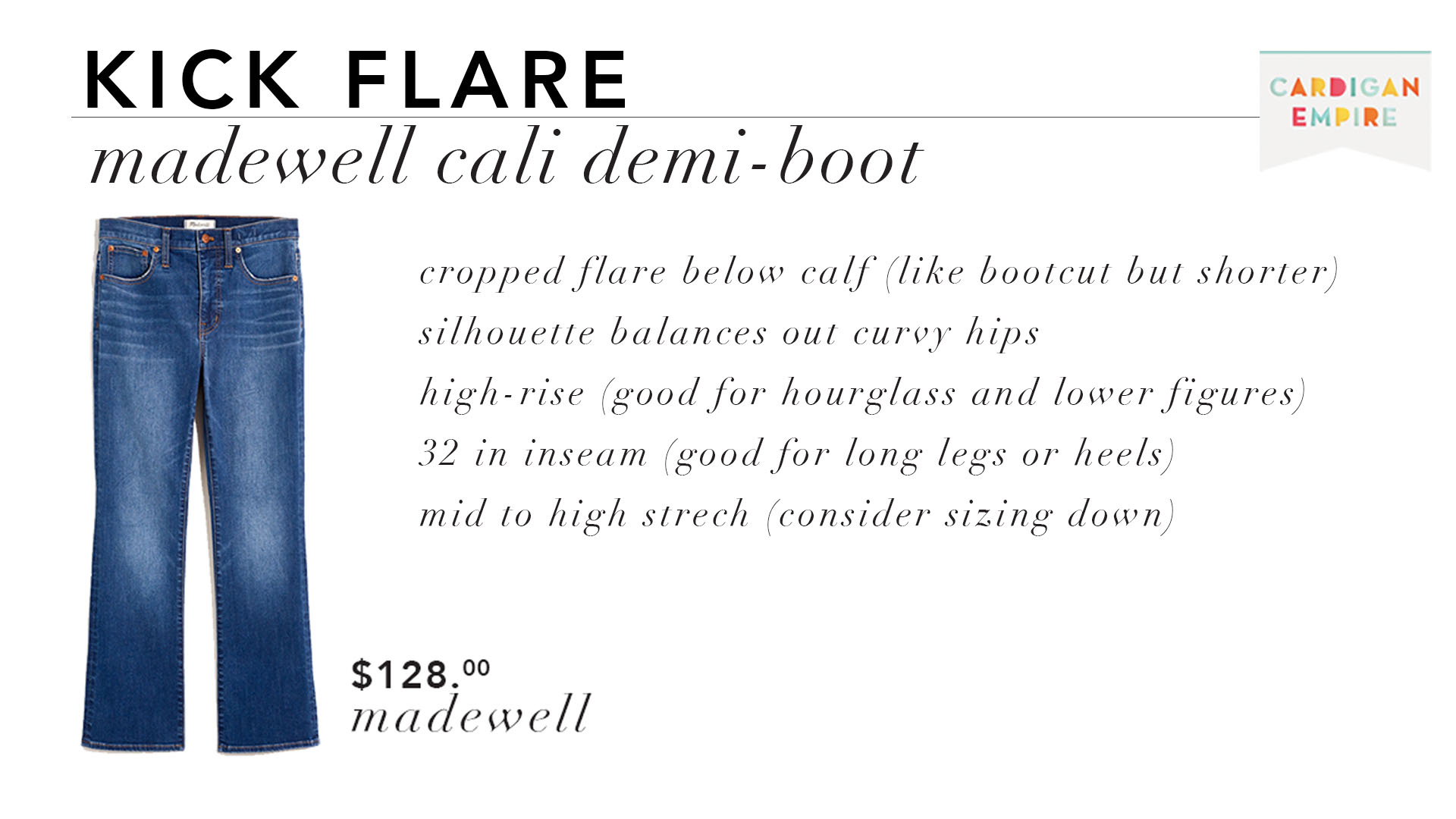 Your leanest most elongating option is a pointy toe boot or mule.  Even if it's a flat, it's going to extend your legline.  A lace up boot is a really fun option with the kick flare (or a cropped flare), which will show off the details.  While it's still warm I'll pair a lot of these with mules, then transition to a full boot when the temperature drops.  Long legs can also pair these with sneakers and high tops, but make sure you pick a streamlined minimal sole rather than a thick clunky running shoe.
The main difference between a flare jean and a bootcut is the drama.  A flare has a narrower thigh and wider flare, the bootcut diminishes that difference. The bootcut is great if you don't want to squeeze your thighs and/or want a timeless look.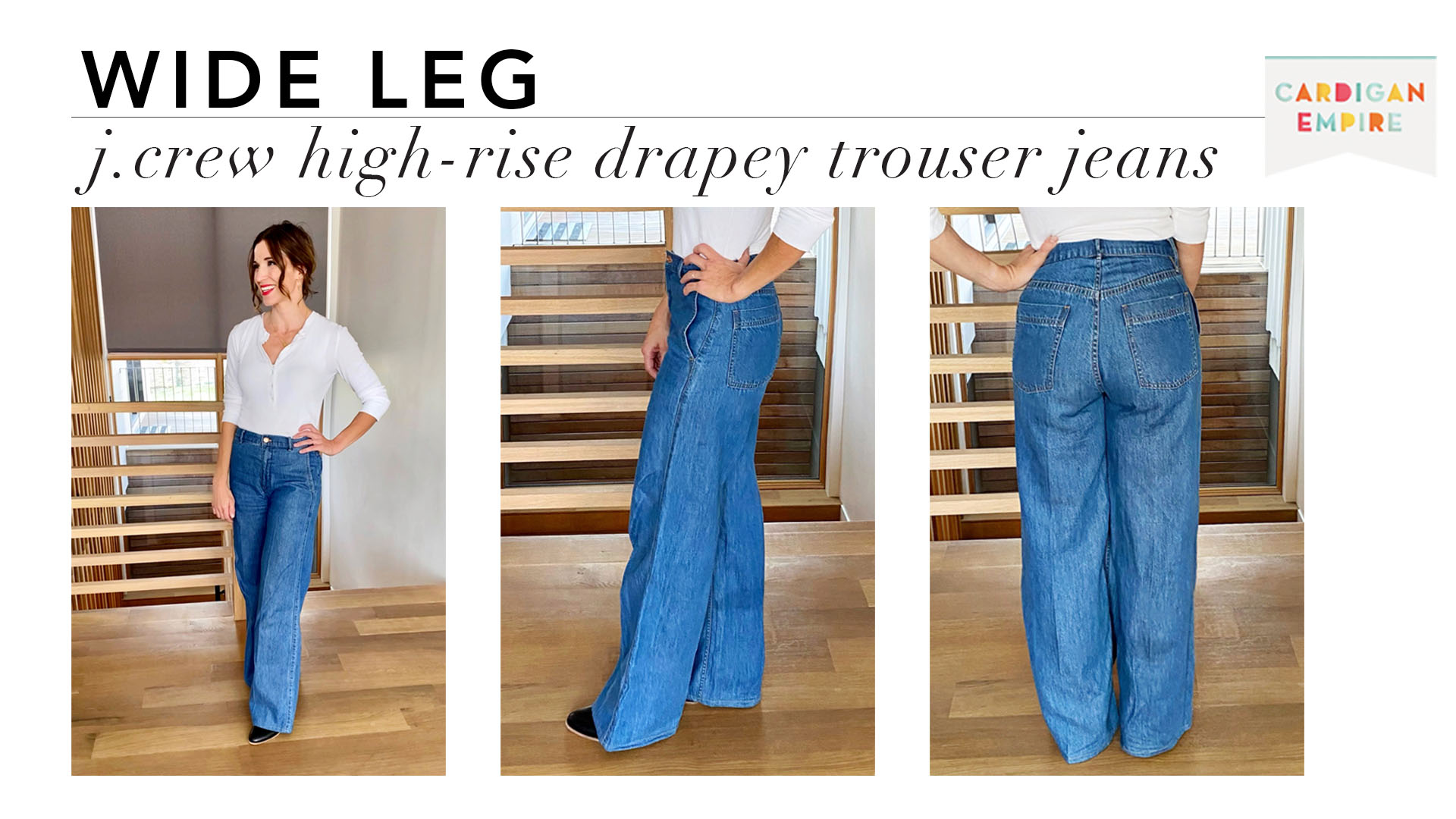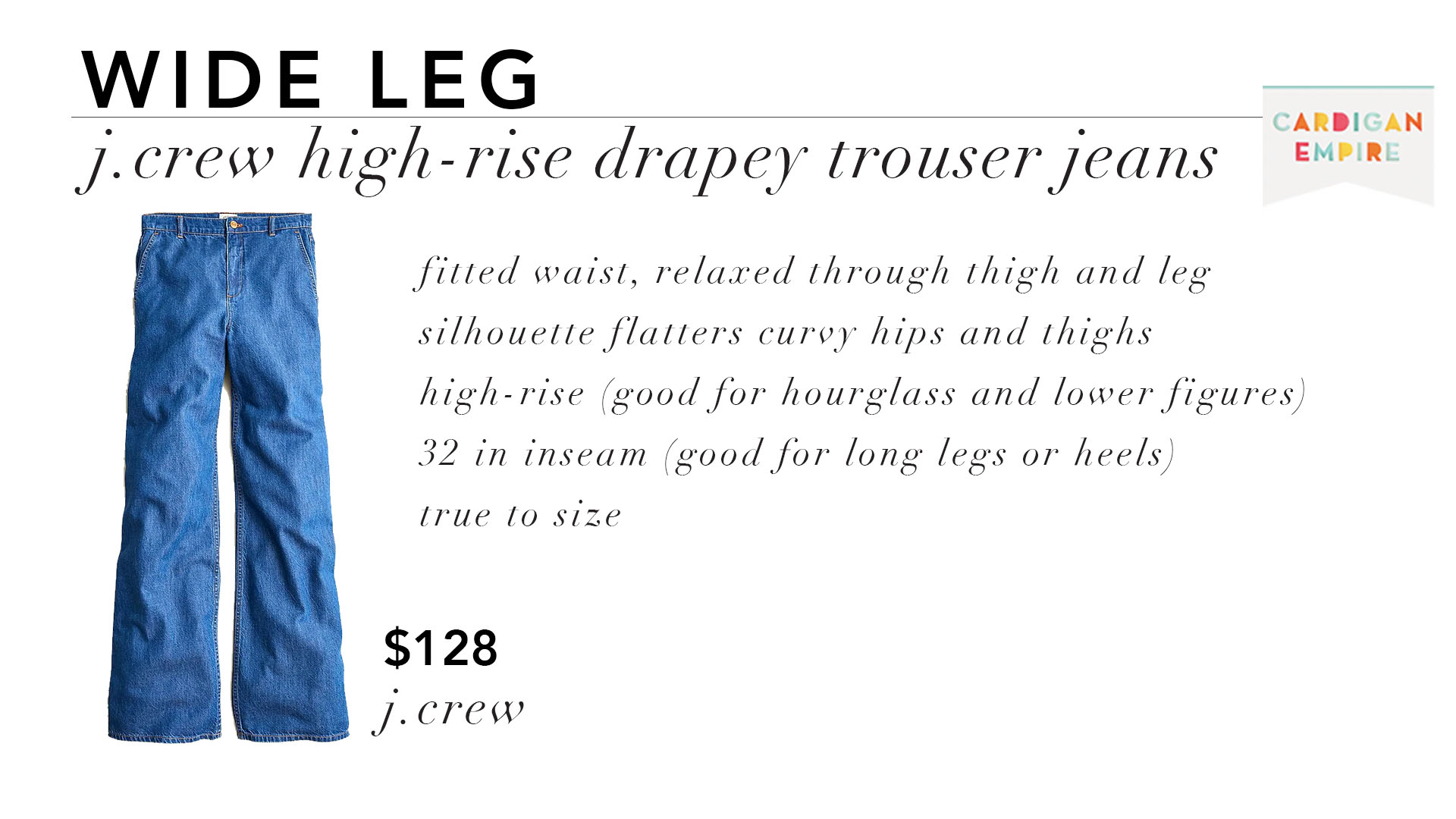 My favorite silhouette is as comfy as it is flattering.  The sailor-inspired wide-leg looks great with a tucked-in blouse and smart shoes. It's fitted around the waist but relaxed and draped through the rest of the leg.