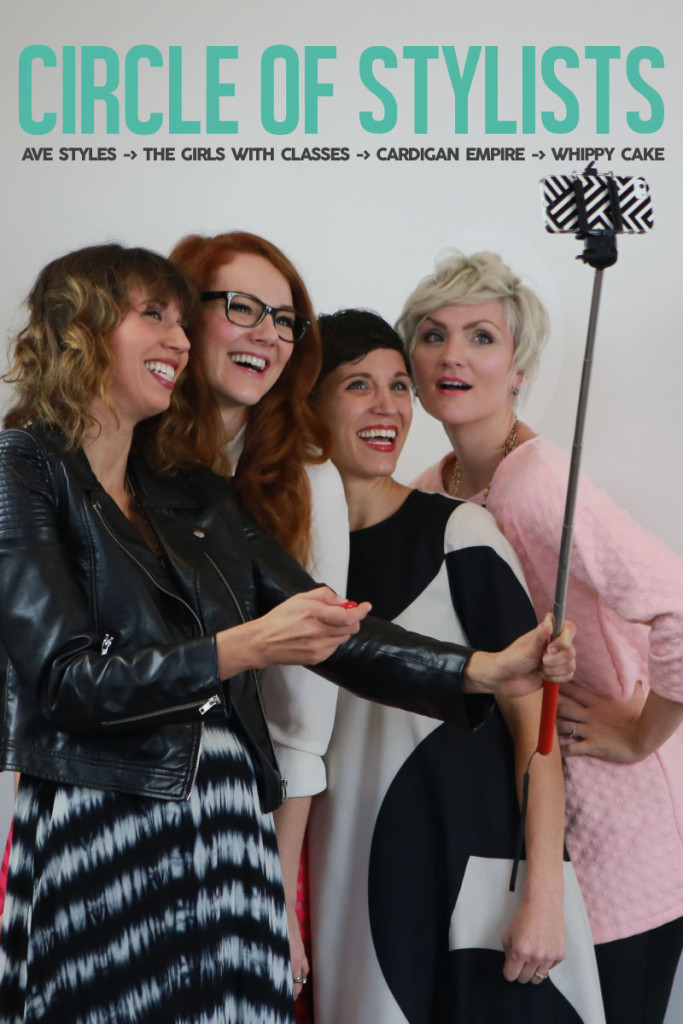 So I have a confession.  Even as a stylist, I have my own fashion ruts.  I wanted ideas on how to break out of my outfit formulas.  This idea is what inspired Circle of Stylists: Myself, AVE Styles, The Girls with Glasses, and Whippy Cake got together for a literal round of makeovers where everyone got and gave a makeover.  And since each of us has a very distinct style, we all walked away with ideas on how to shake up our sartorial routine.
I got to makeover Summer Bellessa.  The taller half of The Girls with Glasses is a model, an editor, an actress, a mom, and one of the most capable, genuine people you will ever meet.  (And I may have been a little bit intimidated to style this icon.)  Luckily she made it easy.  It turns out it's effortless for her to go all out in front of the camera or an audience, but behind the scenes, it's a little less glamorous.  Before she was defaulting to sweats or a t-shirt and jeans.  Here is her after: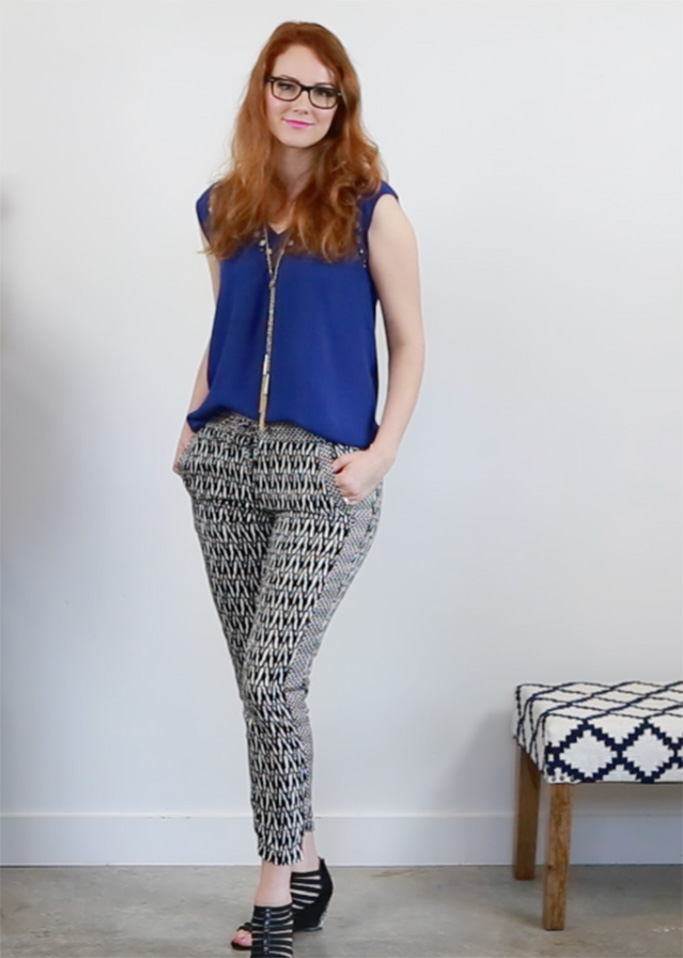 Lattice Top || Tassel Necklace || Track Pant || Wedges
I started with a track pant, because they're cousins to sweat pants, only chicer.  I then added a top in a color that would flatter her complexion.  This is enough for working at home, but if she wants to elevate it another notch for errands or casual meetings, she can add the wedges and a sturdy necklace which can stand up to her toddlers and the paparazzi.
If you too have found yourself repeating the same outfit day after day, keep following the circle.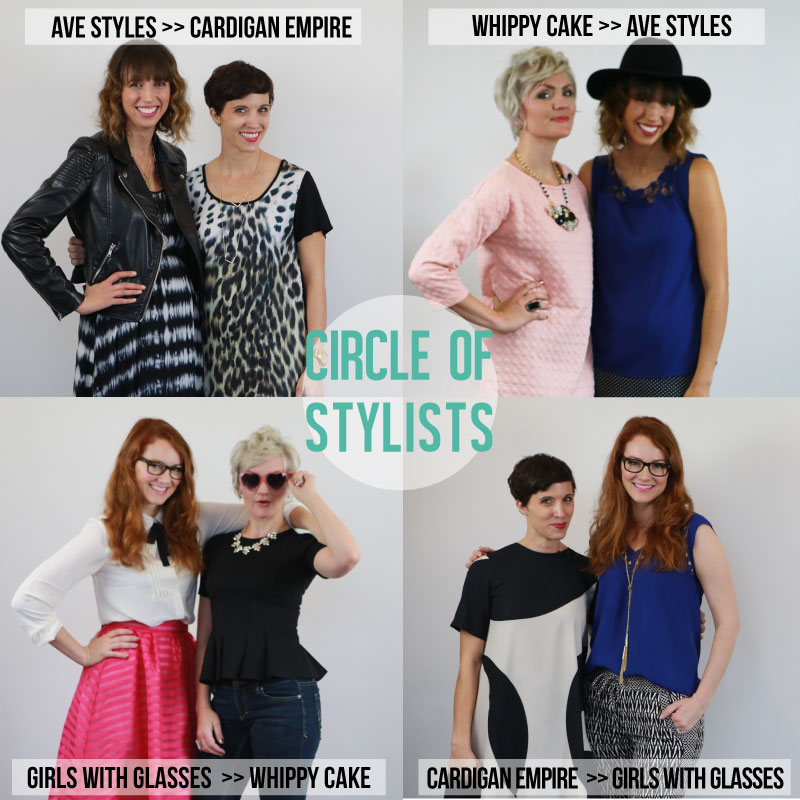 To see my style rut and makeover, head over to Alex Evjen at AVE Styles
A big thanks to Le Tote for helping us outfit everyone for their makeover.  I love this service, especially now that I'm pregnant, and constantly shuffling through sizes. Here's how it works.  A Le Tote Stylist sends me a box based on my fashion profile.  I can then wear it as long as I like, keep what I want, and send the rest back.  Once I do, a new box is on it's way.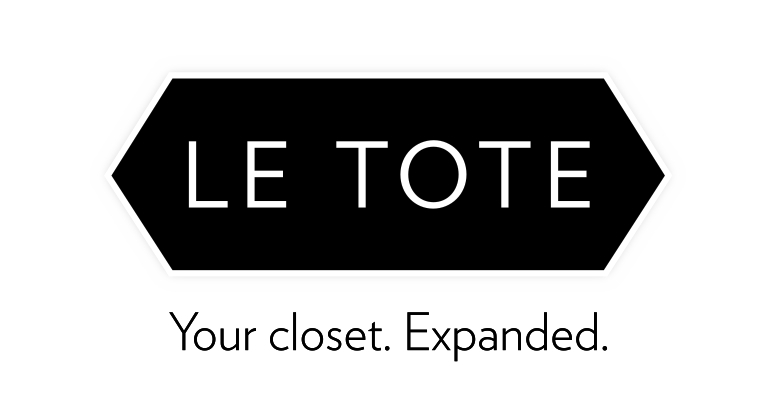 To see all of the makeovers, follow the links below.
Alex Evjen of AVE Styles (The "All Black" Default)
Summer Bellessa of the Girls with Glasses (Work from Home Casual Rut)