You are Winter.  Whether you lean clear, deep, or cool, each of these categories share some of the same color favor-abilities.   But how do you assemble your personal wardrobe?  Below are some of my favorite items that would perfectly compliment a cool and  brilliant capsule wardrobe.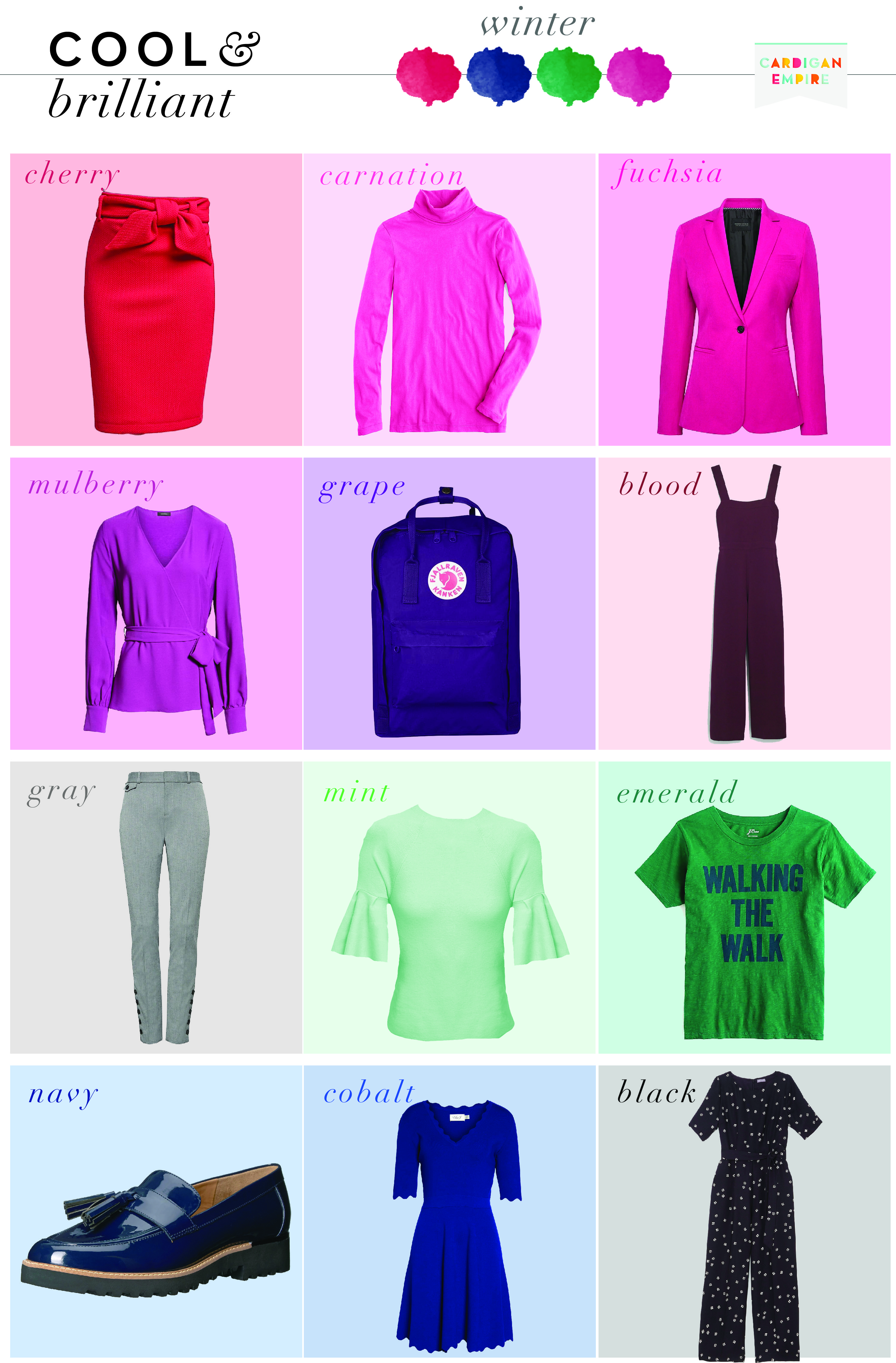 cherry — carnation — fuchsia — mulberry — grape — blood —
gray — mint — emerald — navy — cobalt — black
When you're wearing a great color for your complexion, it will bring out the individual colors in your features.  You'll see highlights and lowlights in your hair.  You'll see shades, tints, and individual hues in your eyes.  When the color is off your features will look flat and slightly gray.
—————————————–
Cool & Brilliant (aka Winter)
TRY
Not Warm & Fresh (aka Spring)
Warm & Rich (aka Autumn)
Cool & Delicate (aka Summer)
How to Pick your Best and Worst Colors (Get Started)
Want a professional opinion?  Purchase your own color consultation below.
---
VIRTUAL COLOR CONSULTATION $28 Discover which colors flatter you most and which you might want to avoid.  Completely virtual based on pictures and digital survey.