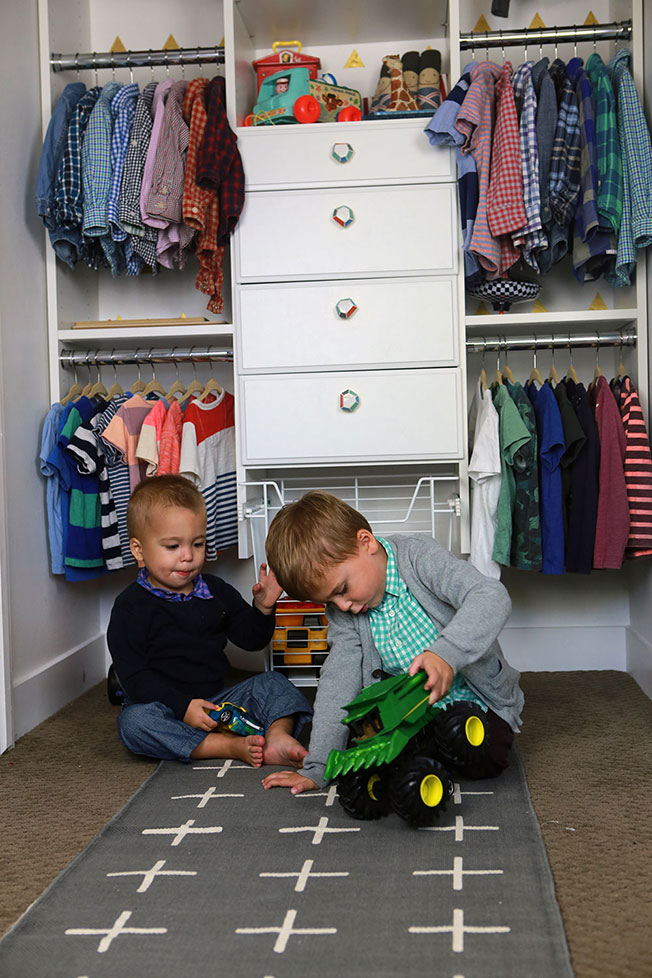 Color Palette
Since clothes offer plenty of color, texture, pattern, and general visual impact, keep the rest of your closet colors relatively simple and subtle.  For the boys we opted for navy and creme stripes and gold metallic triangles by Urban Walls.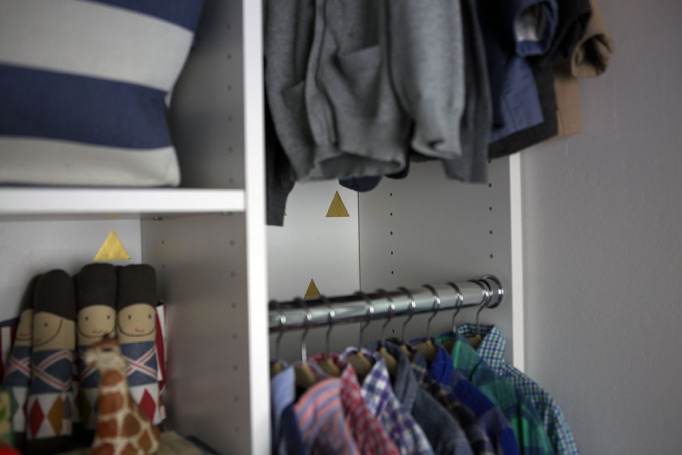 Accessorize
Little details can make a huge impact in a small space.  We added custom drawer pulls to our custom closet system.  They're perfect for a the toddler-preschooler pair and can be switched out as the boys grow and mature.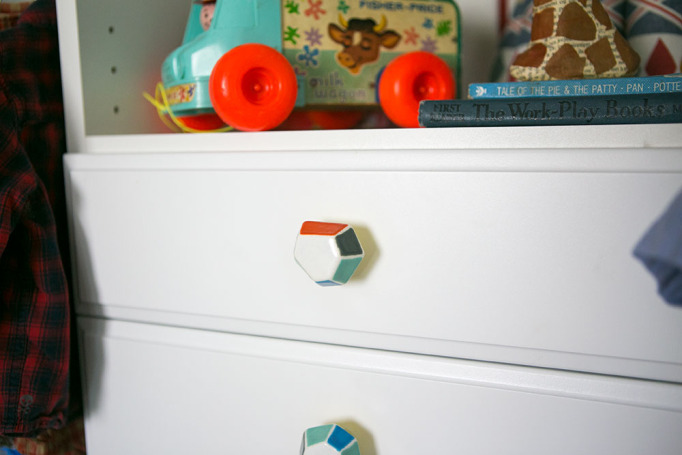 Functional Display
Carefully executed closet systems can manage functional storage with a little room left over for fun.  Displaying some of the boys' heirloom toys creates a completely unique space that belongs to the boys physically and psychologically.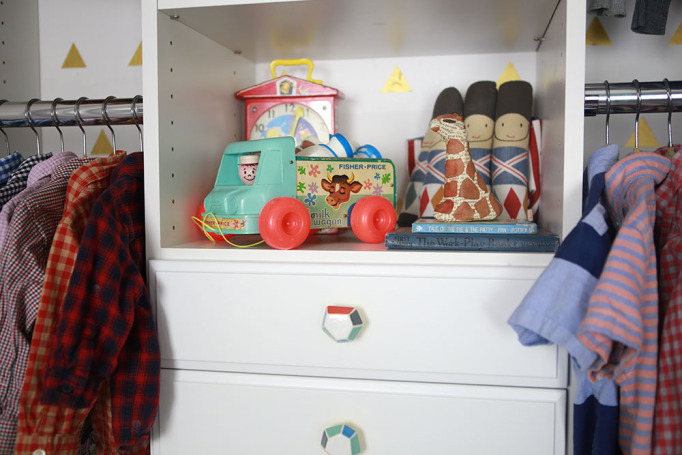 Sensory Experience
I regularly encourage clients to add welcoming sights, sounds, textures, and even smells to their closet.  It helps to transform the daily dress routine into some welcoming and rejuvenating.  I wanted to help Levi and Oscar identify themselves as non-stinky creatures, which is a feet considering the amount of smelly shoes and dirty diapers that regular visit this closet.  A simple air freshener can help create a fresh environment without introducing the danger of candles.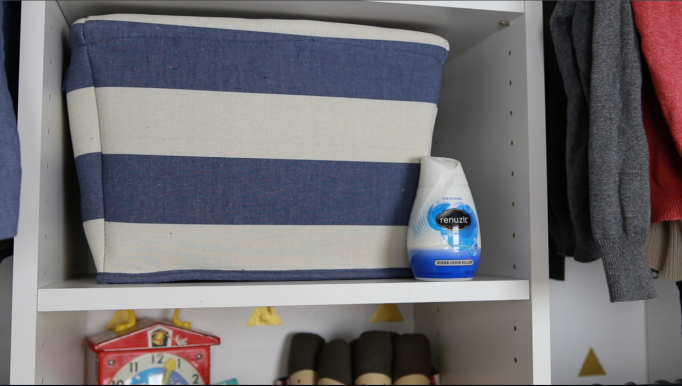 Did you already see Miss Coco's closet transformation?  It details all the basics of organizing a kids' wardrobe.
Sponsored by:

follow EasyClosets.com, a division of the Stow Company