I'm not characteristically forgetful, but I don't remember large chunks of my childhood. There are huge gaps lost to time, years even. And it was a good childhood, full of happy moments, but we only get to keep what we refuse to let go of. What has stuck through the decades, are the things we did over and over: daily habits, seasonal traditions.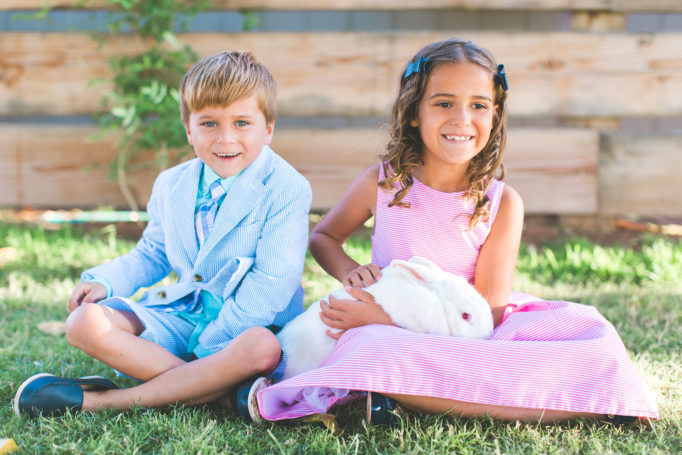 Accepting this anecdotal truth, I want to be especially deliberate about my own family traditions. Not only are these rites of passage fun, they define who we are as a family, what we value, and what we celebrate.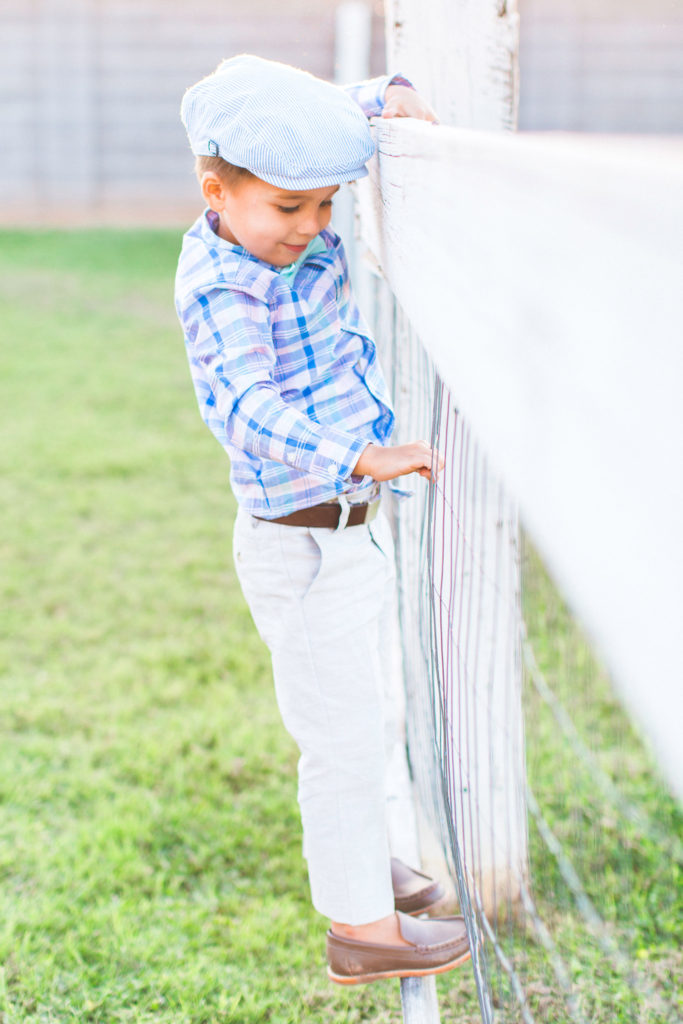 Easter, Christmas's Spring counterpart, has its widely accepted chocolate bunnies, egg hunts, and dying parties, but I wanted to add a few of our own customs to build out the remembrance. Below is a list of 5 traditions to do with kids, which will reinforce family culture: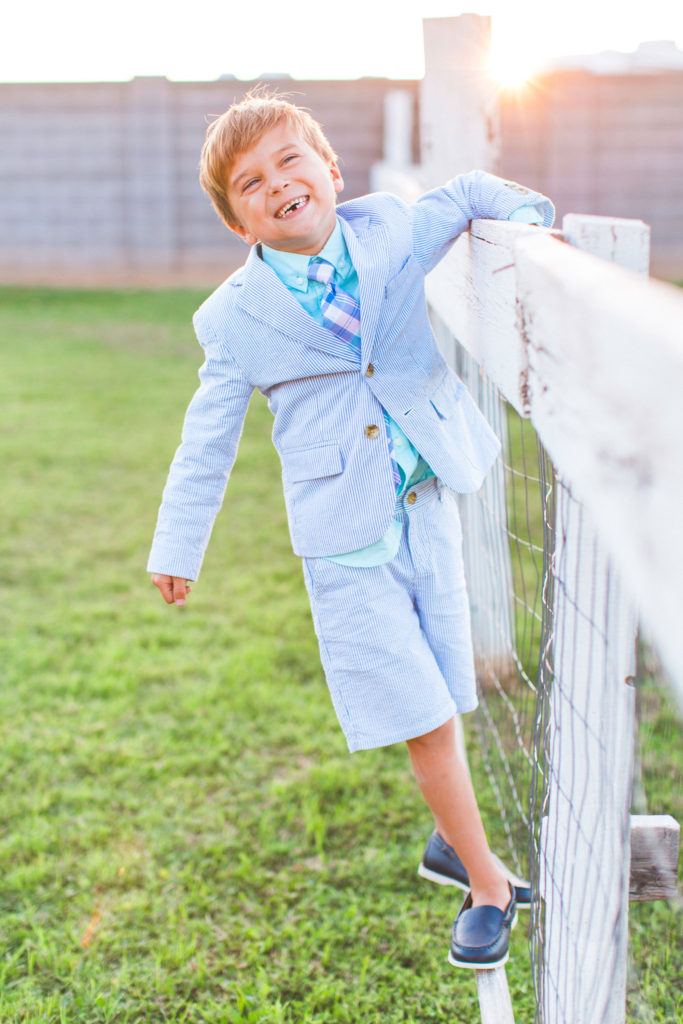 1. Fly a Kite
Good Friday finds the Bermudan sky dotted with colorful, multi-sided kites embellished with sticks and all shades of tissue paper. Legend has it that a Bermudan teacher used a kite decorated with Jesus' image to simply illustrate the Ascension of Christ into heaven.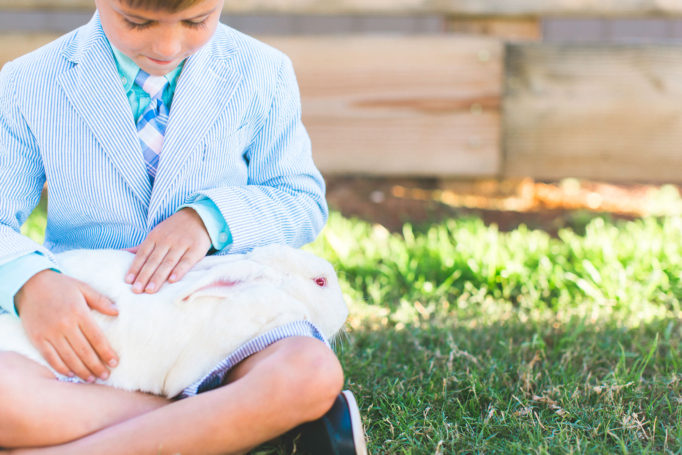 Whether tied to a religious meaning or not, spring is the perfect time to utilize the seasonal breeze. Break free from artificial glows and enjoy an unplugged afternoon.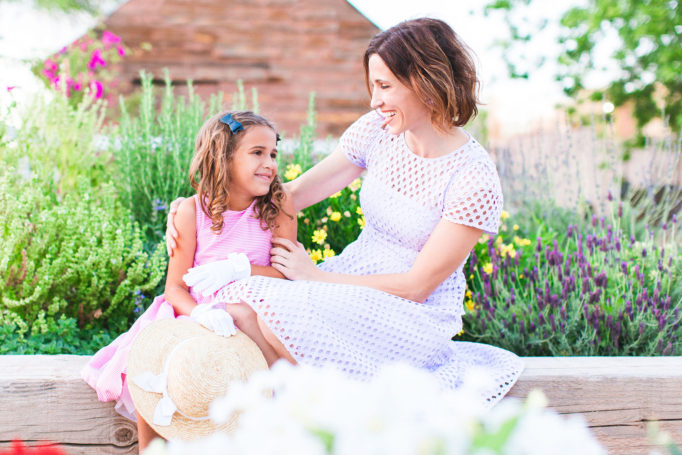 2. Share Seasonal Bouquets
Easter is a great opportunity to reconnect with your community. If you have access to a garden, collect local blooms and greens. If not visit your local grocer and pick up inexpensive, seasonal sprays. It's a chance to notice how nature decorates for the season. Cut and arrange the mini bouquets in empty, clean food jars or recycle your old tissue paper and paper grocery sacks as wrapping. Either way, use a pretty ribbon to attach a note and walk the neighborhood making deliveries.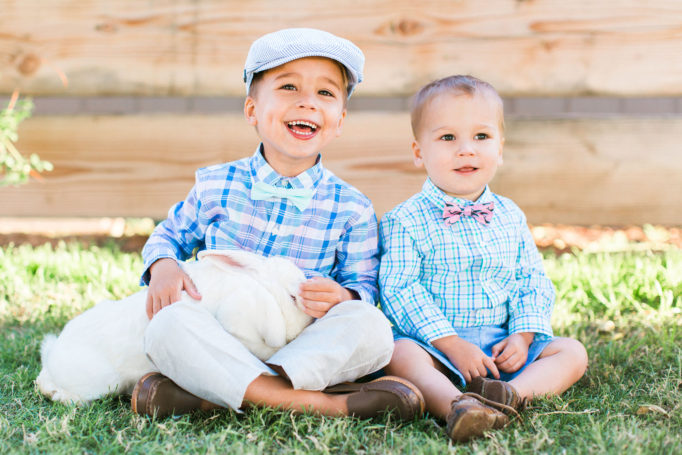 3. Visit the Farm
The fertile rabbit, the unblemished lamb, the new life of chicks: spring animals are closely tied to Easter symbolism. Now is a great time to visit our fellow Earth roommates. Many farms have dedicated petting areas and tours. If the farm allows, see if you can pick up some fresh produce while you're there. Even better, pick fruits and vegetables yourself and use it to flavor your holiday meal.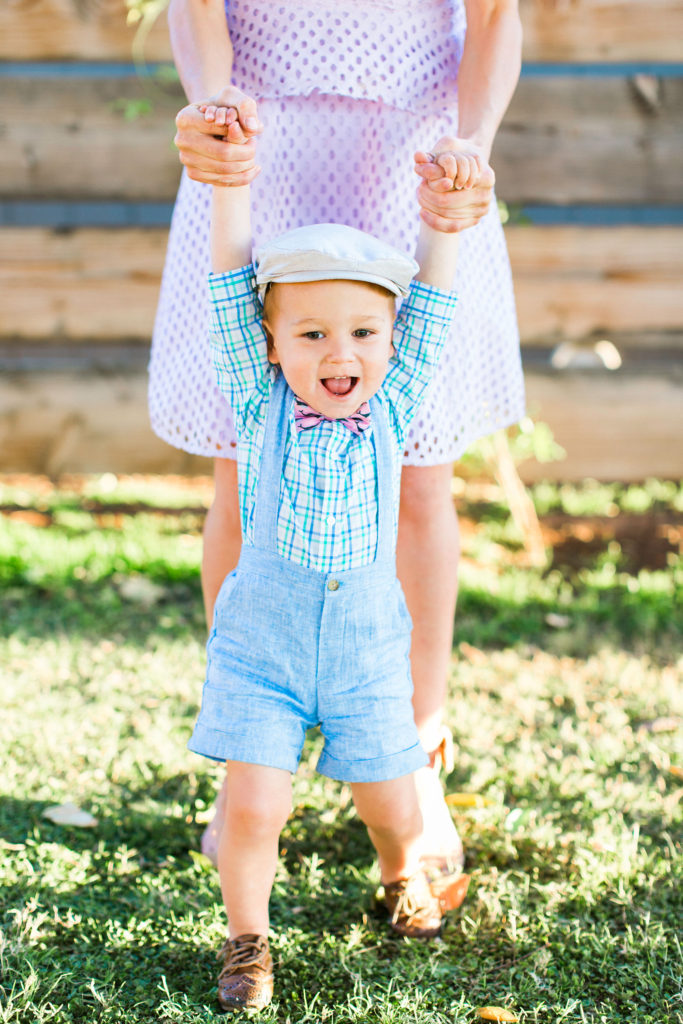 4. Gift Summer Pajamas
By the time Christmas pajamas are delivered, winter is half over. But Easter, arriving near the dawn of Spring, times up perfectly with the need for new, light-weight sleeping clothes.These can be easily tucked into Easter baskets or delivered the night before, so your wee ones are smartly dressed for the morning festivities and the candid pictures you want to take.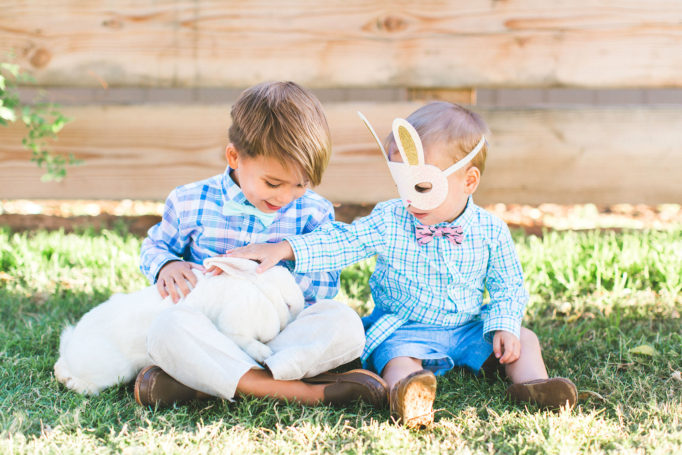 5. Take a Family Picture
This is another Christmas tradition re-imagined. Rather than waiting until the busiest time of the year for yourself and photographers, take a picture now. You can even send Easter cards out. For my spring photo shoot, I found a timeless wardrobe for all four of my kids at Janie & Jack. All their collections coordinate with each other, (my boys are not huge fans of matching) and they have sizes to fit all my kids from newborn to size 12. Insert "easy" button.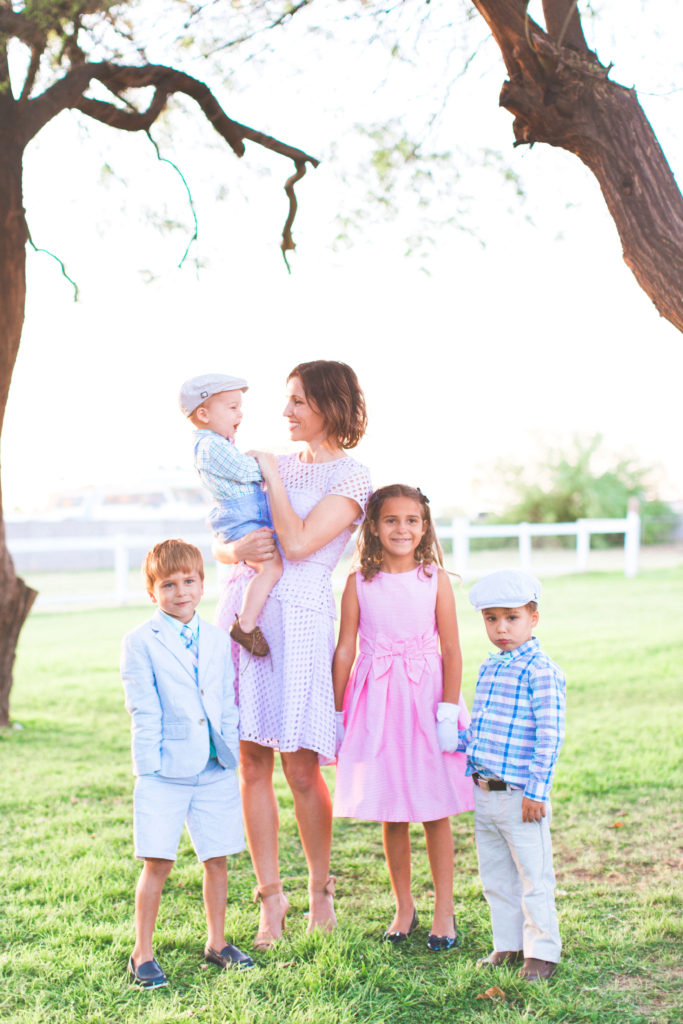 I fell in love with Janie & Jack when Coco was a baby. Their clothes are perfectly timeless yet exquisitely unique. And those tiny dresses and rompers last for-ev-er. The baby clothes I bought for Coco have been handed down to four other baby girls. They are currently in the closet of Coco's 3-month-old cousin, and nearly 8 years later they look just as darling as when Coco wore them.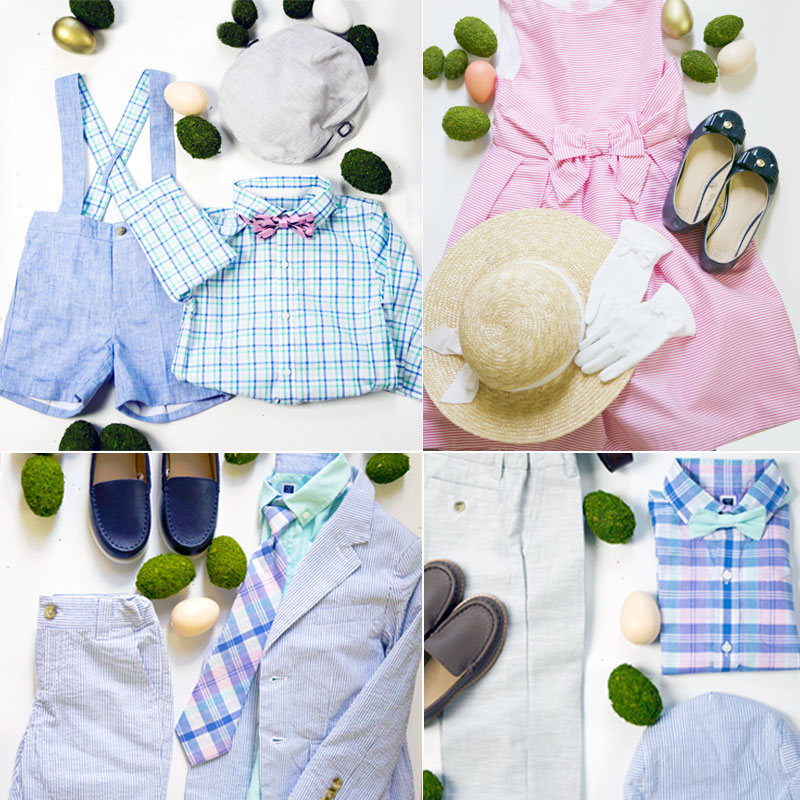 Fitz: Suspender Short, Plaid Bodysuit, Whale Bowtie, Linen Blend Cap
Coco: Striped Dress, Bow Gloves, Straw Hat, Patent Bow Flats
Levi: Seersucker Shorts, Seersucker Blazer, Mint Oxford Shirt, Plaid Madras Tie, Leather Boat Shoes Oscar: Linen Trousers, Leather Loafers, Seersucker Cap, Plaid Madras Shirt, Mint Oxford Bowtie
luxury children clothes c/o Janie & Jack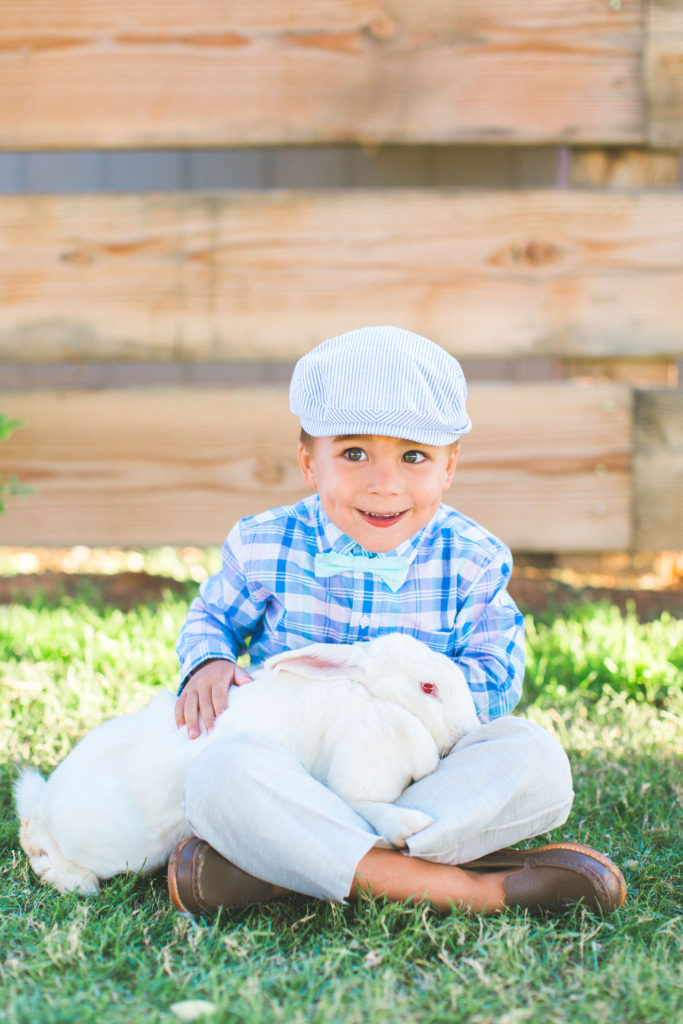 Photos by Red Poppy Photo, at Webster Farm
So what are your favorite holiday traditions?  Anything you remember from your childhood or that you are implementing with your own kids?