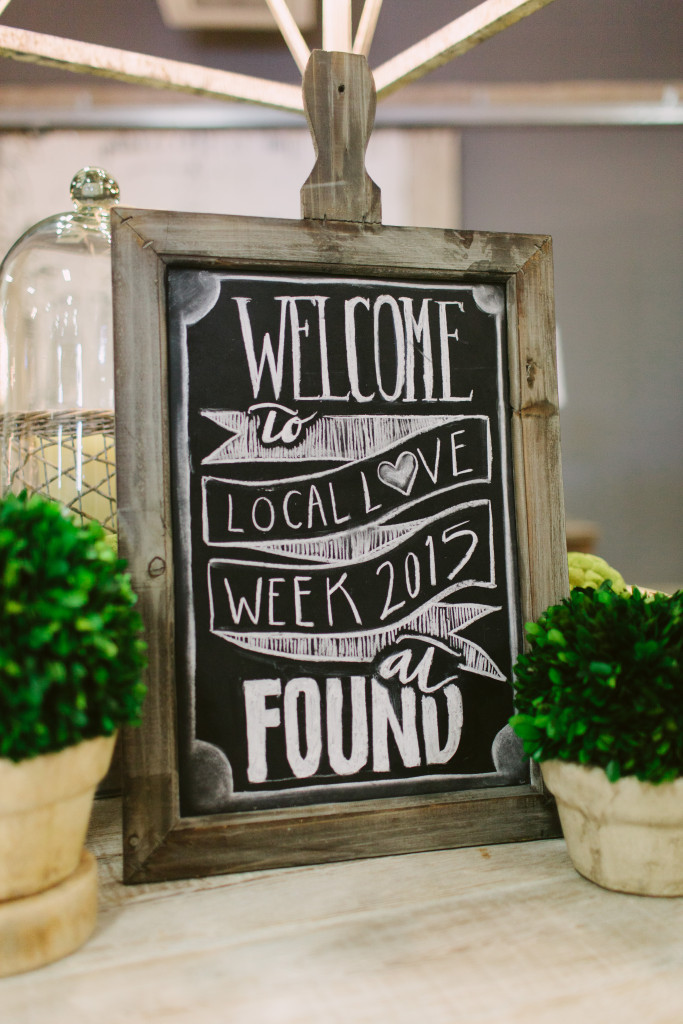 I wanted to invite you all to a digital version of the Local Love in Bloom party at Found.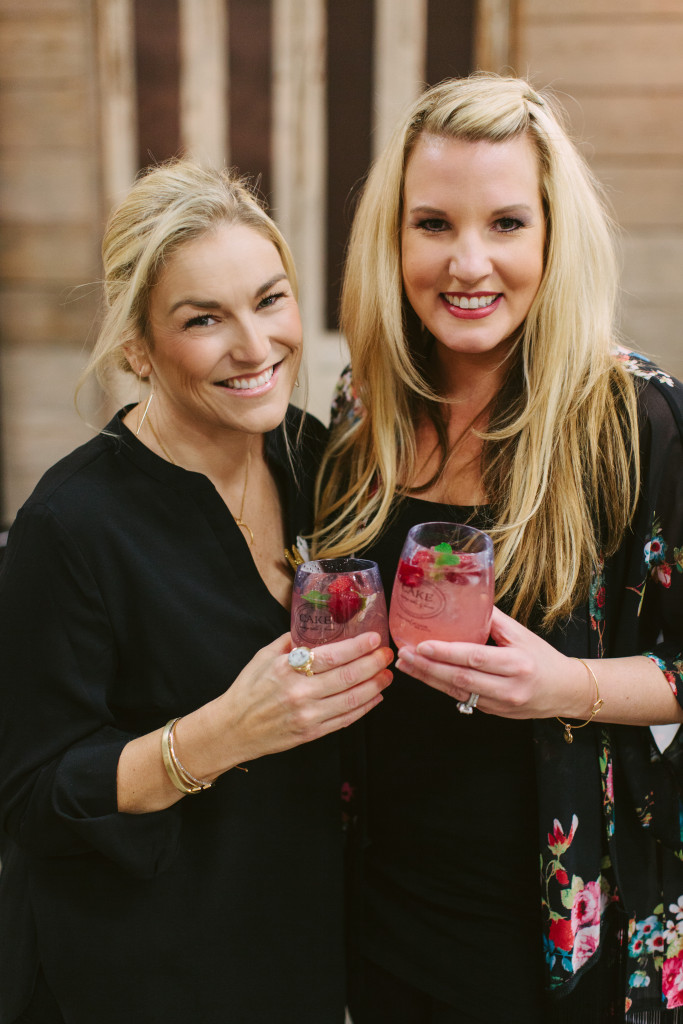 It was hosted by some of my favorite people: Kristin Alber of Found and Kim Stoegbauer of TomKat Studio.
Aren't they stunning?  I love how these two blondes have such varied colorings; I had a fun time guessing everyone's color types.  I'm pretty sure Kristin in a Cool Summer and Kim is a Light Spring, but I'd love to get my color drapes on both of them to confirm.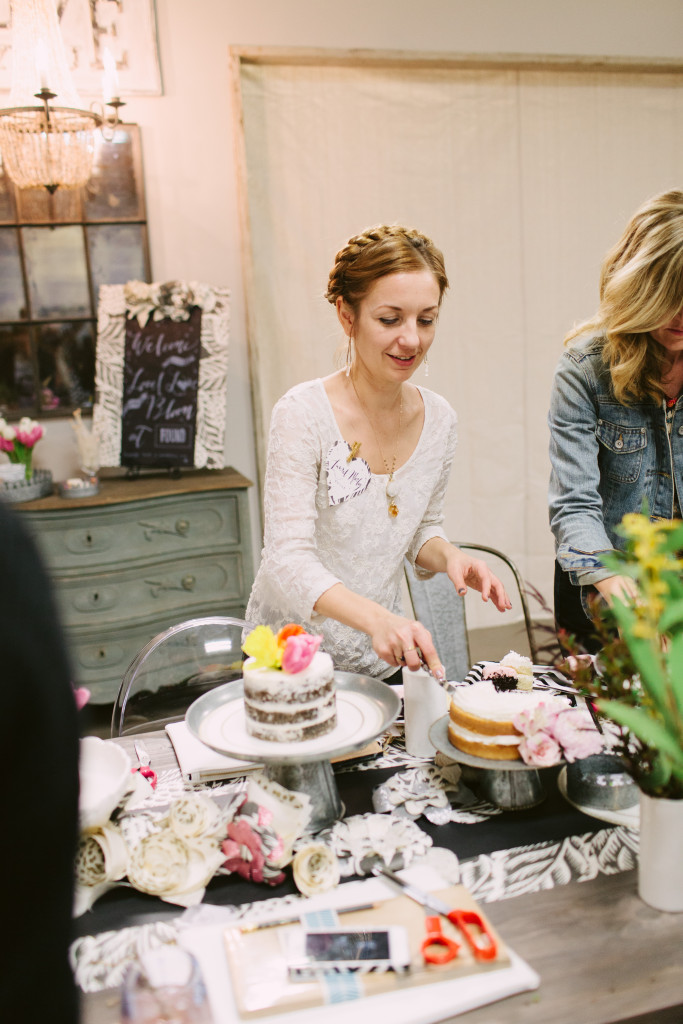 Laurel Morley of My Sweet Laurel was the perfect event coordinator and crafted all the paper flowers as well as the photo booth.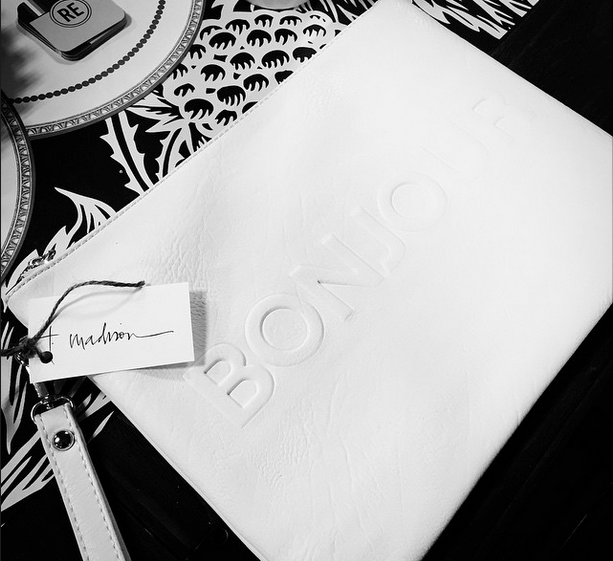 The event took place in the new T. Madison Shop.  You guys need to check out this edgy Modern-Boho boutique out ASAP . How cute is this Bonjour Clutch?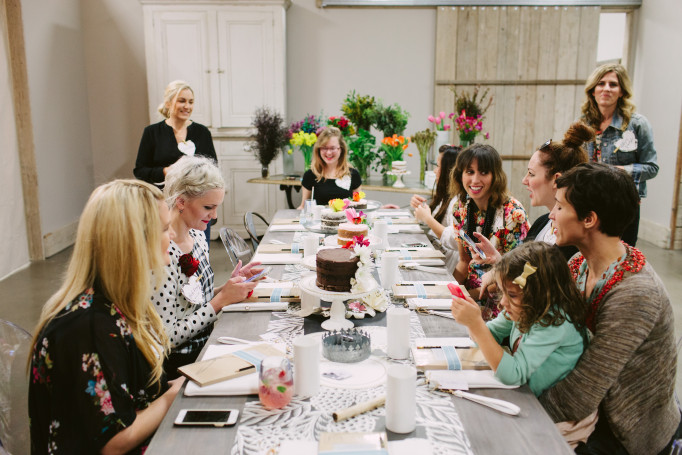 Guests included: Summer Bellessa of the Girls with Glasses, Alex Evjen of AVE Styles, Becki Crosby of Whippy Cake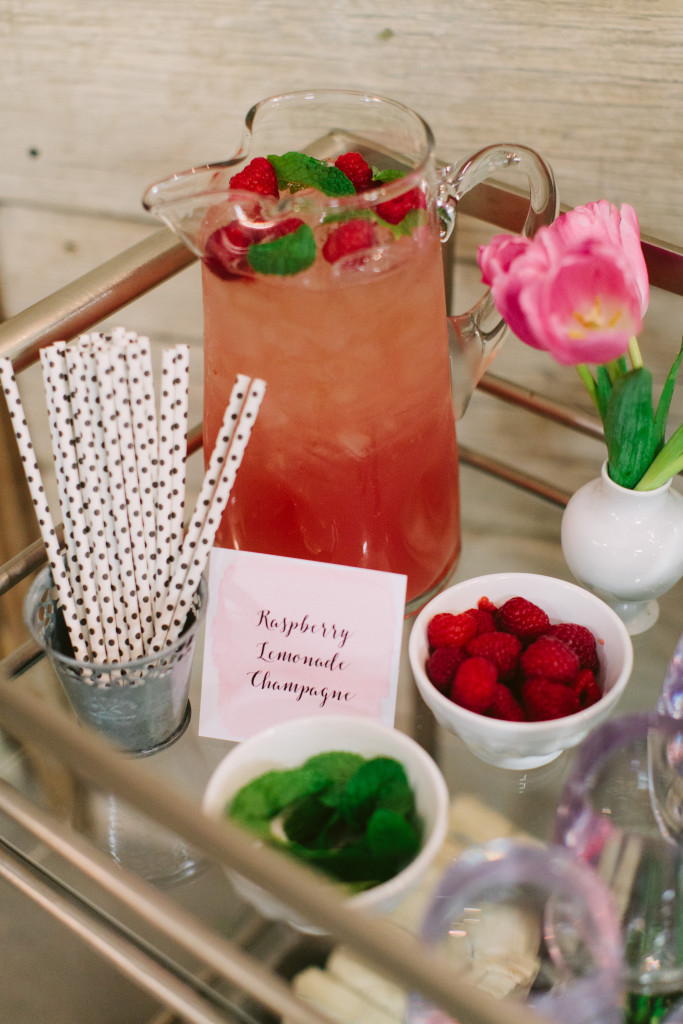 Beverage Bar by TomKat Studio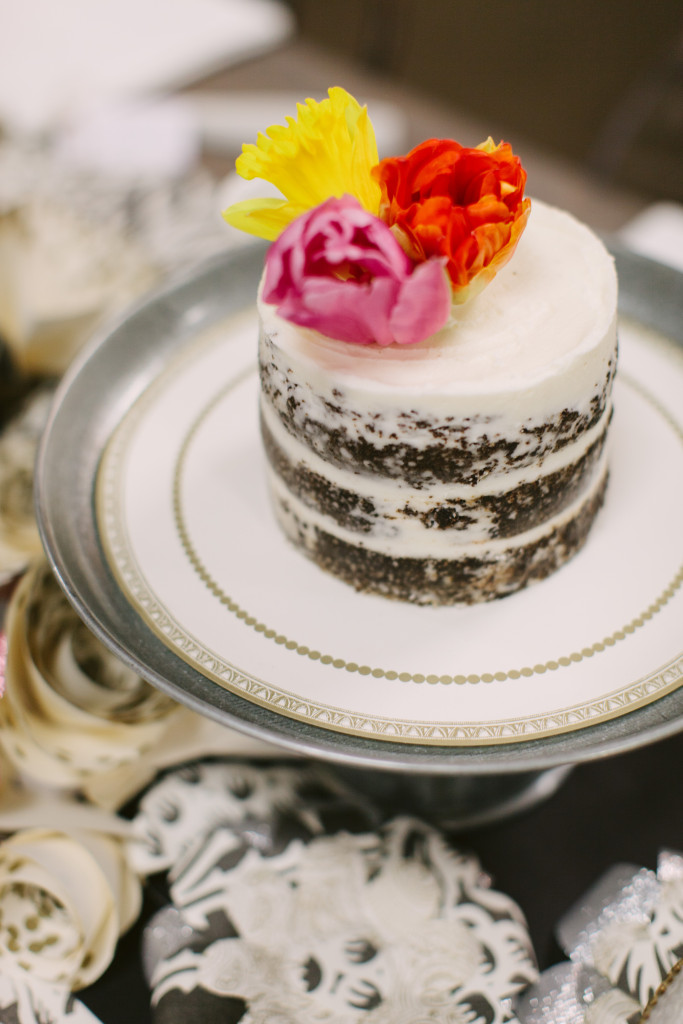 How pretty are these cakes by Joanna Meyer of Baked by Joanna?  She says, especially when doing a naked cake, don't skimp on the frosting.  I'll take that advice to heart.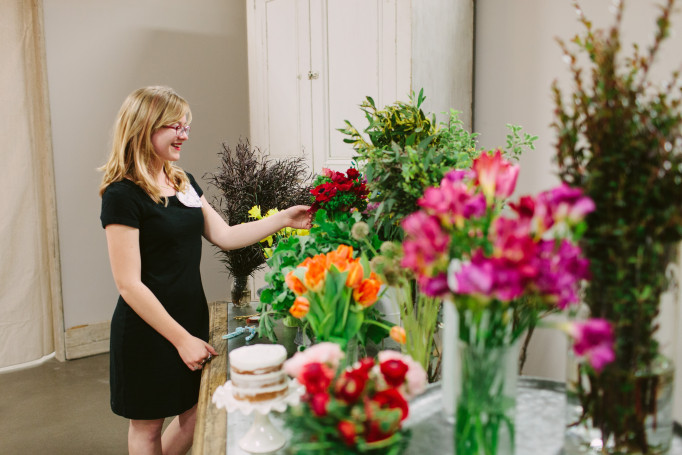 Malori Maeva of Hoot & Holler showed us how to arrange our own flowers.  My favorite takeaway was not to leave out the greenery.  It adds so much texture and personality.  People think of them as cheap, but they add instant character.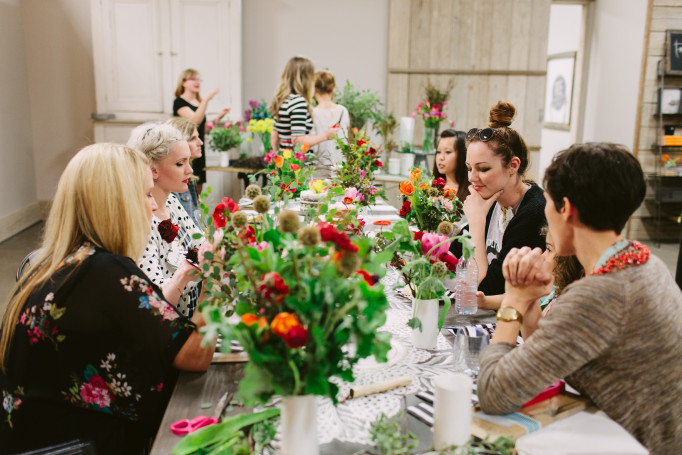 Everyone's arrangements turned out so unique.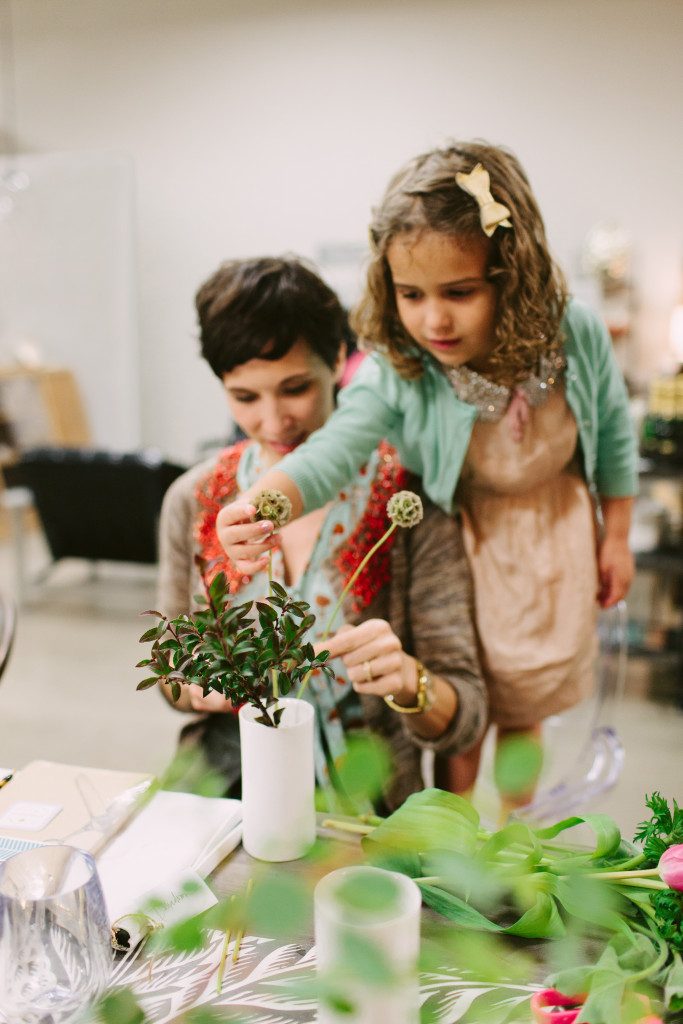 I had my little helper keeping things creative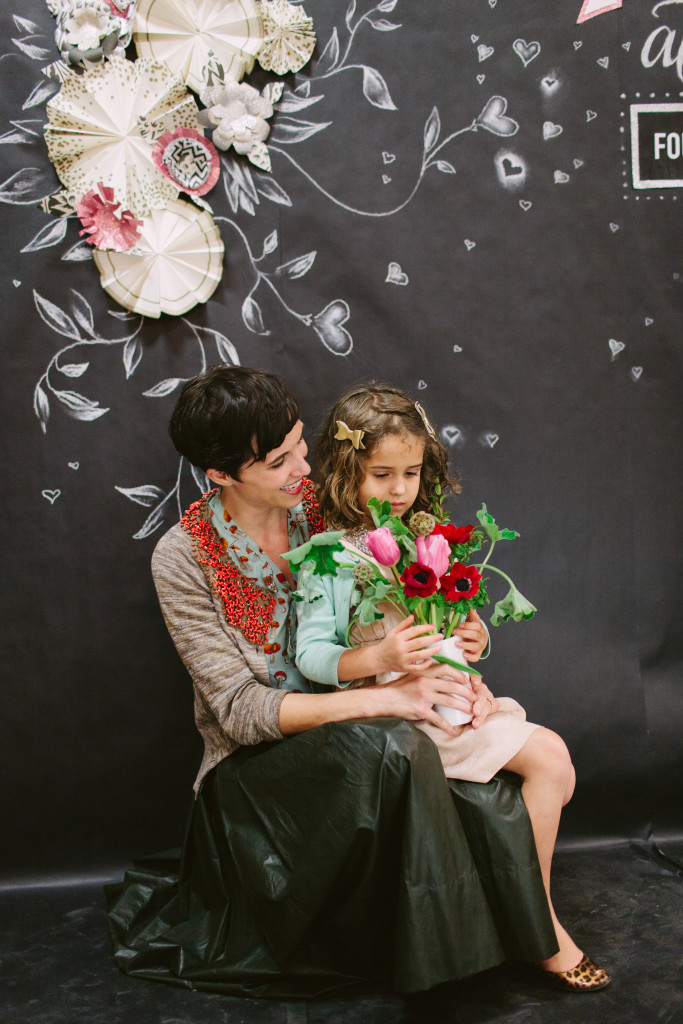 I think it turned out pretty well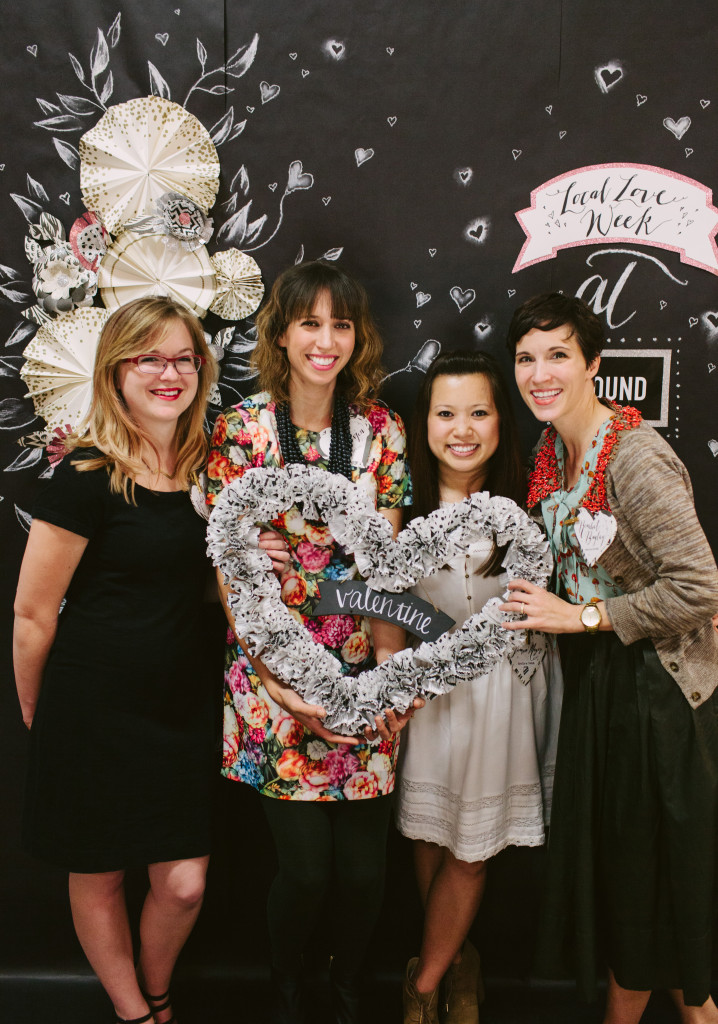 Malori Maeva – Hoot & Holler, Alex Evjen – AVE Styles, Joanna Meyer – Baked by Joanna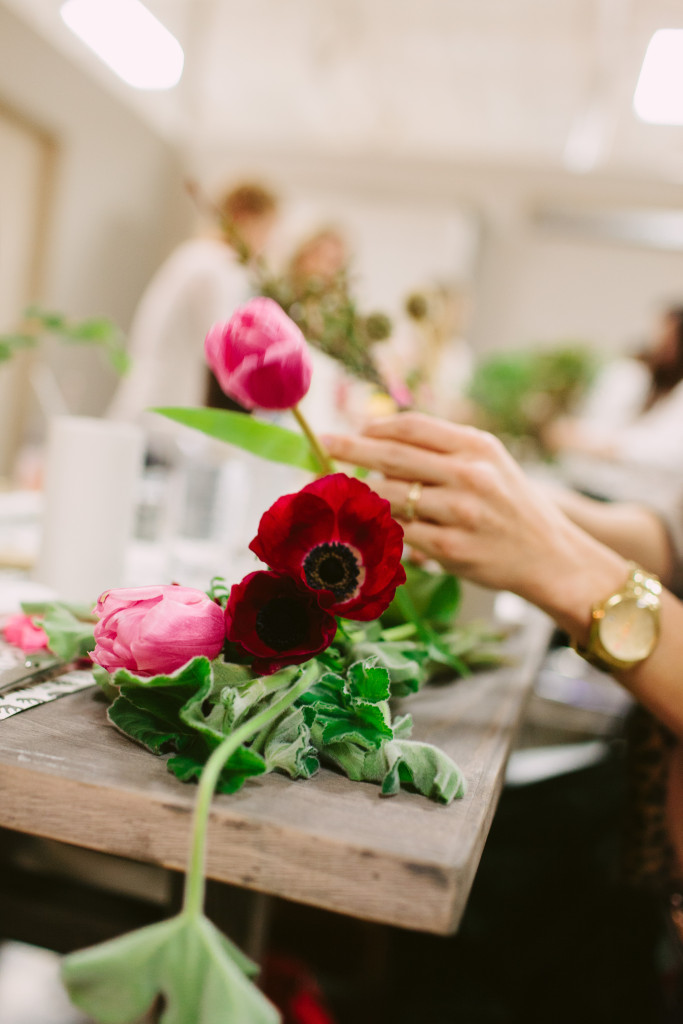 Gorgeous photos by Rennai Hoefer of Ten22 Studio