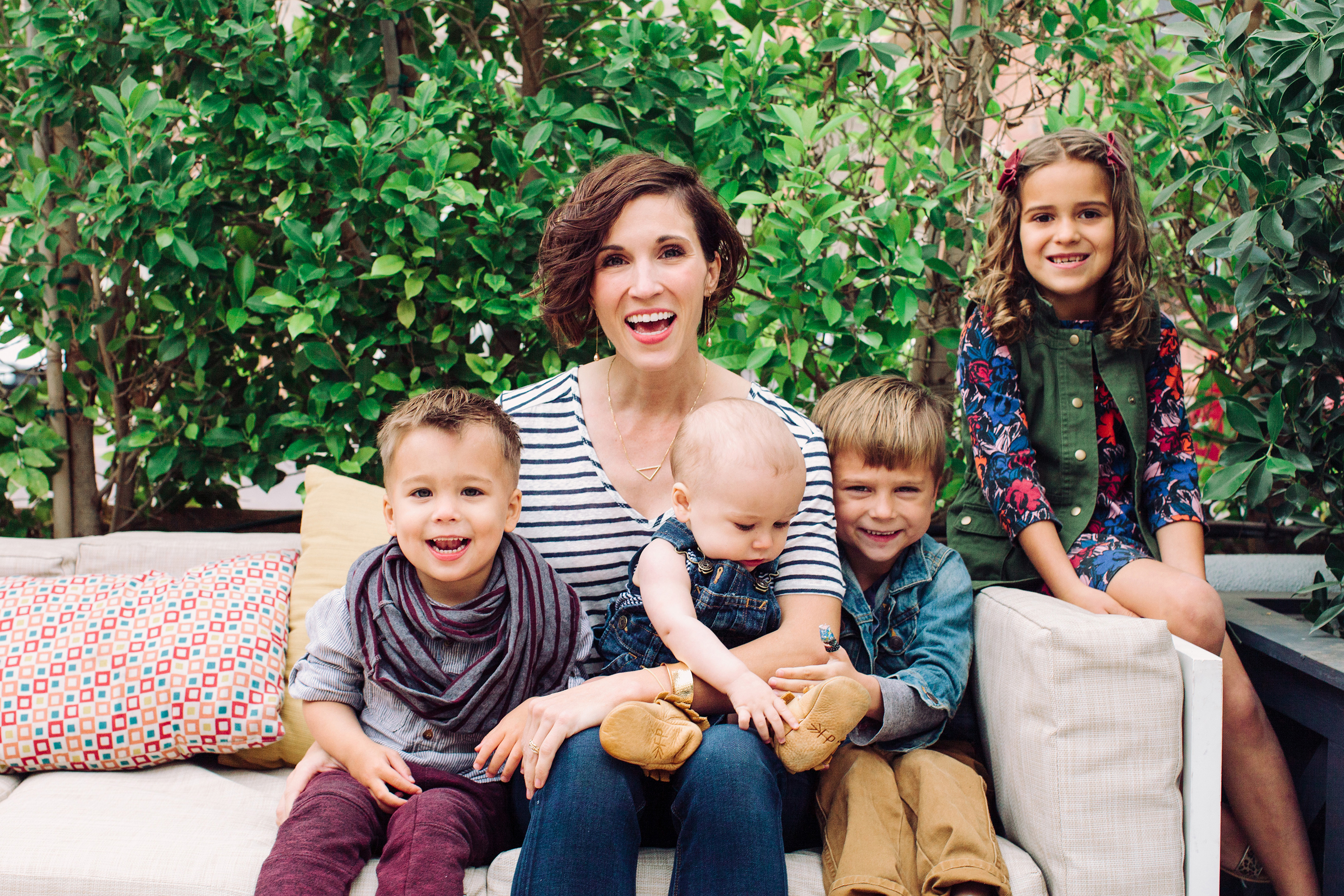 When is your family complete?  Or how do you know when you're done having kids?  In case you're new to my scene, I have 4 children age 6 and under.  Showcased above from left to right: Oscar (3), Fitz (9 months), Levi (5), and Coco (6).
My spouse Andrew says you know you're done when your husband is curious as to who the father of future children will be, because he, is done.  But watching my Fitz Winters reach his 10 month marker this Mother's Day makes my heart hurt.  What will I do when there are no pudgy thighs to squish or toothless mouths to kiss or roll filled necks to smell?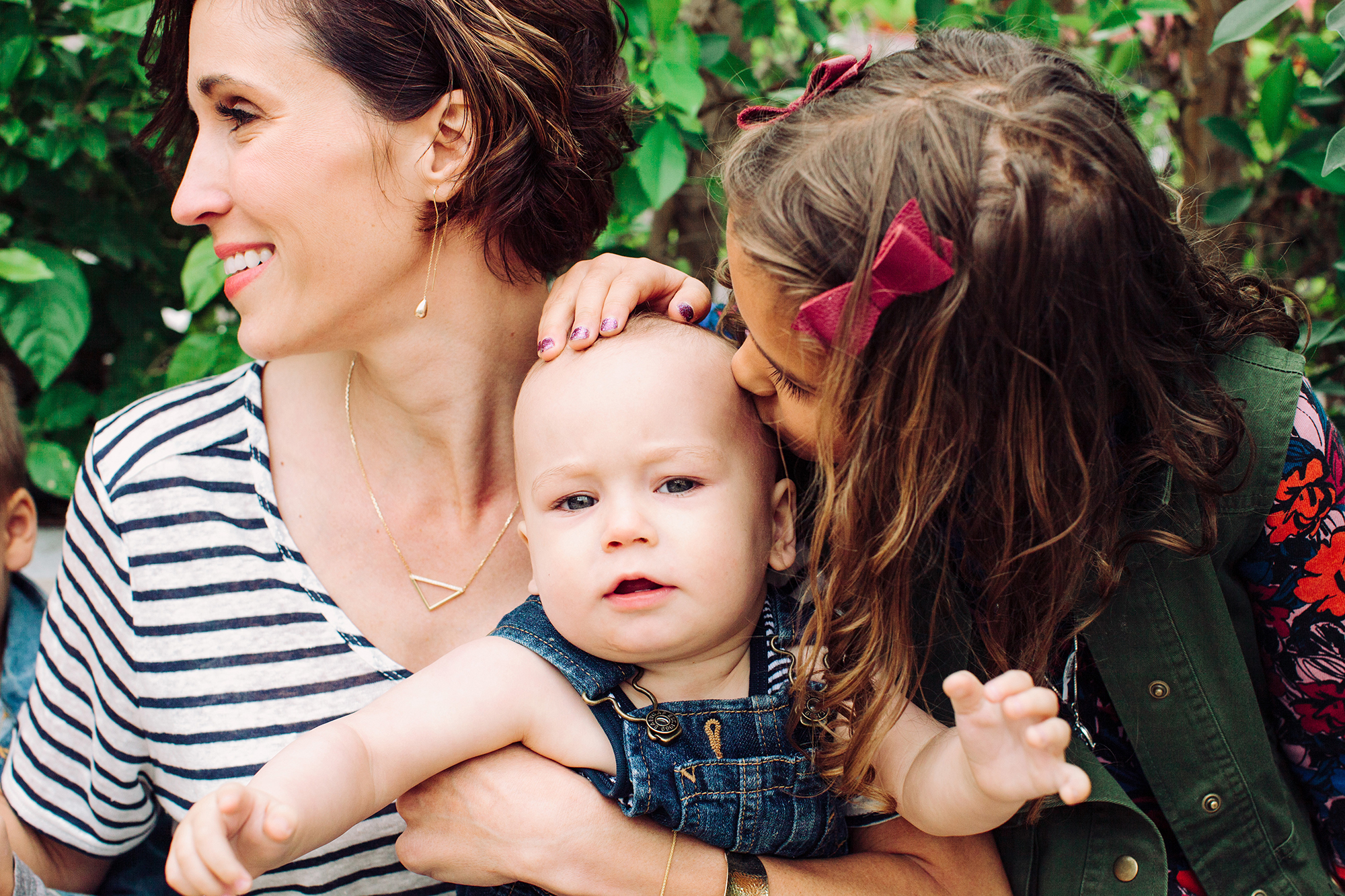 Once again, my Andrew would interject that he is willing to stand in for all those activities. But I almost wish my ovaries would fall out at age 35 leaving me without a choice, clean of conscience, rich with closure.
I searched for my children through deserts of infertility for more than half a decade, I finally found my daughter through adoption, and my biological sons came miraculously in the years following.  I feel like this is my life's work. So how do I gracefully abandon what I believe is the most important thing I've ever done or will do?  How do I graduate from my child-bearing years and move on to whatever is next?
And what is next?  If my family is complete then I've already met the most important people in my life.  I have my husband. I have four beautiful children.  Are there no more babies to name? No more faces to conjecture over?  No one else to fall in love with?
Don't get me wrong, I  really don't want to endure nine months of body invasion, add 3-4 thousand diapers to a landfill, and potty train another bottom.  Raising kids is hard, mostly thankless, and every additional soul leaves me with less and less capacity for anything else. I can barely complete a sentence after 6 pm most days.  My brain has been shot with so many verbal ejections of Mom or literal screams for my attention, that you'd think I was trying to recover from Post Traumatic Stress Disorder once the kids are tucked safely into their beds.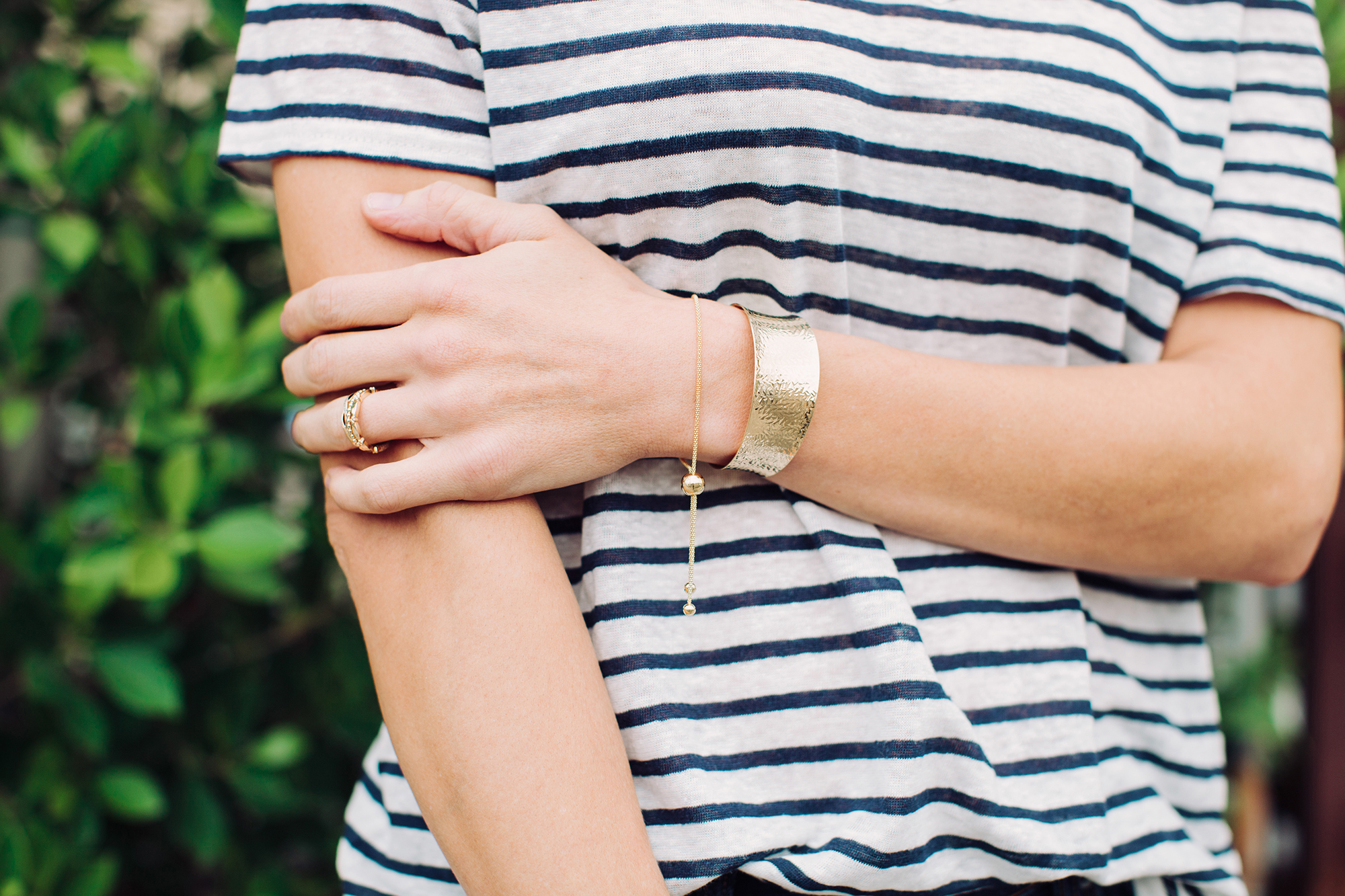 I guess the big question I need to answer is "Do I want another baby or another child."  Because those are two different things.
While I ponder on these questions, maybe Andrew could help me celebrate (aka bribe me) this Mother's Day with these Shane Company Threader style dangle earrings or an Adjustable Popcorn Chain Bracelet or a Pave Filled Diamond Anniversary Ring.  I can't promise it will convince me to stop adding to our family, but it doesn't hurt to try.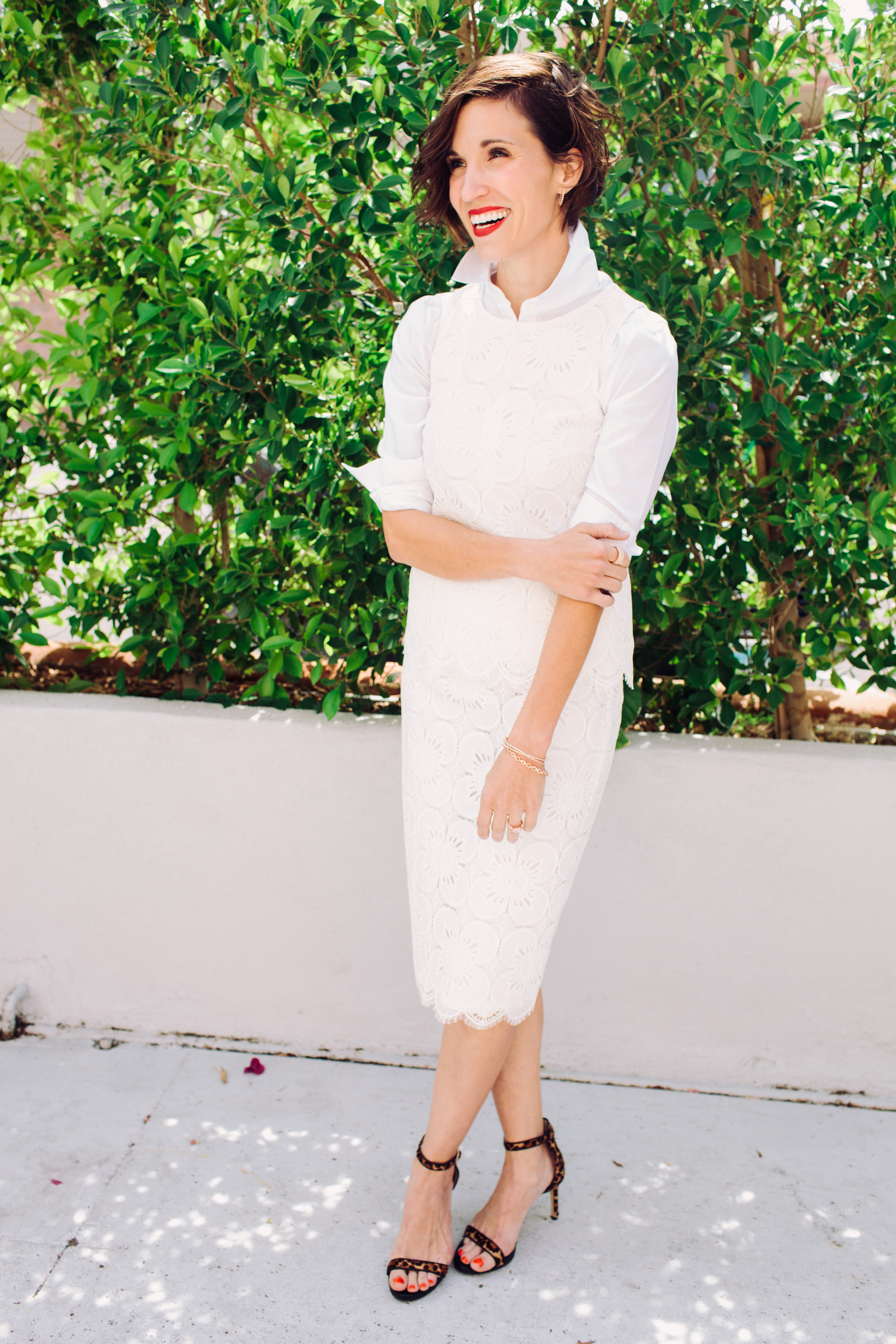 Trina Turk White Paltrow Floral Lace Pencil Skirt and Pretti Scalloped Lace Top from Alixandra's Collections
Riley Poplin Shirt & Holland Heeled Sandals from Banana Republic
Photography by Rennai Hoefer of Ten22 Studio
Sponsored by Shane Company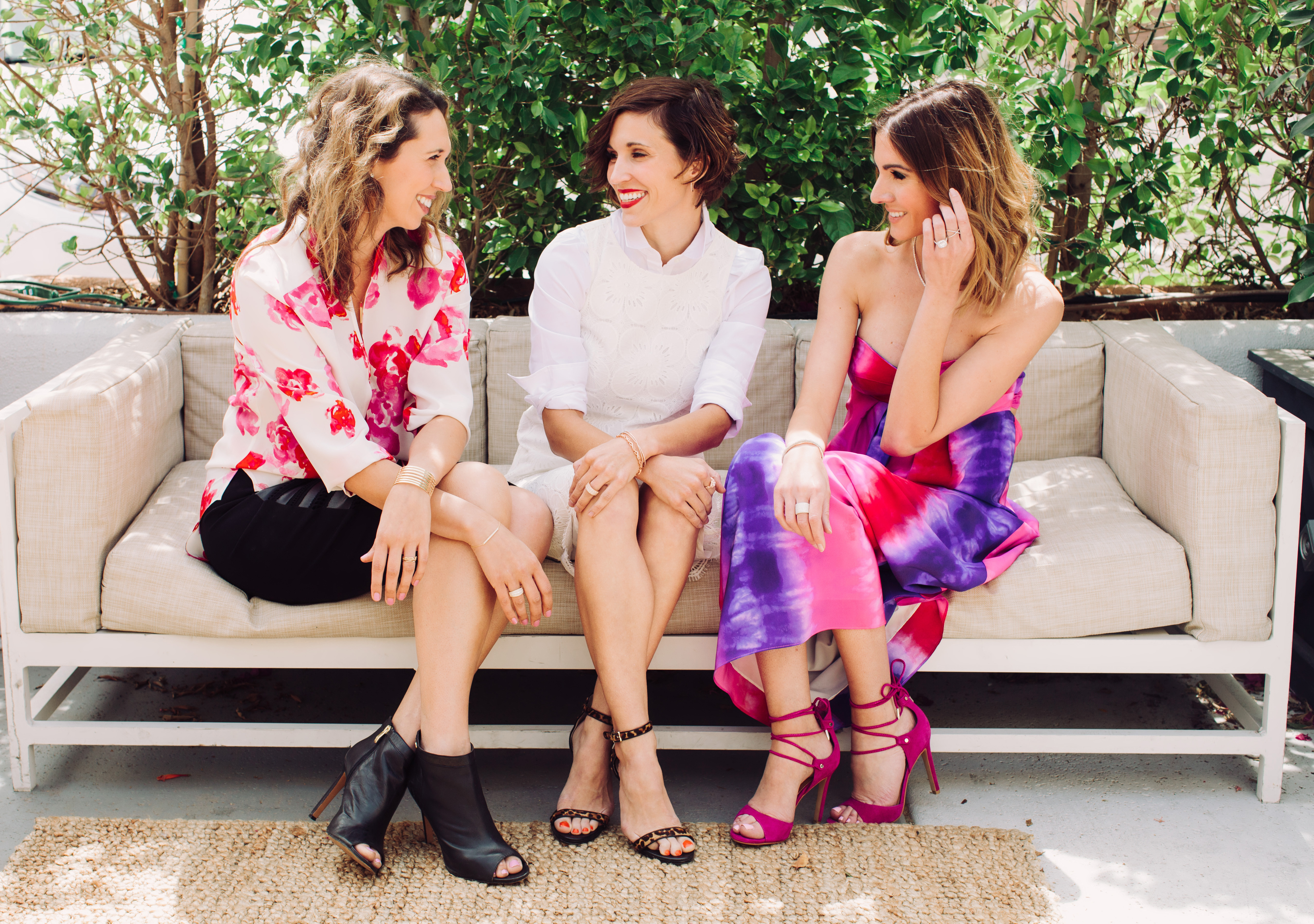 Check out my friends thoughts on Mother's Day here:
Alex from AVE Styles
Vanessa from We The Classy
Sponsored by Shane Co.