I believe in everyday glamour.
 Not just for the red carpets, but for beige carpets, and berber carpets, and carpets in need of vacuuming.  Cue the tuxedo skirt.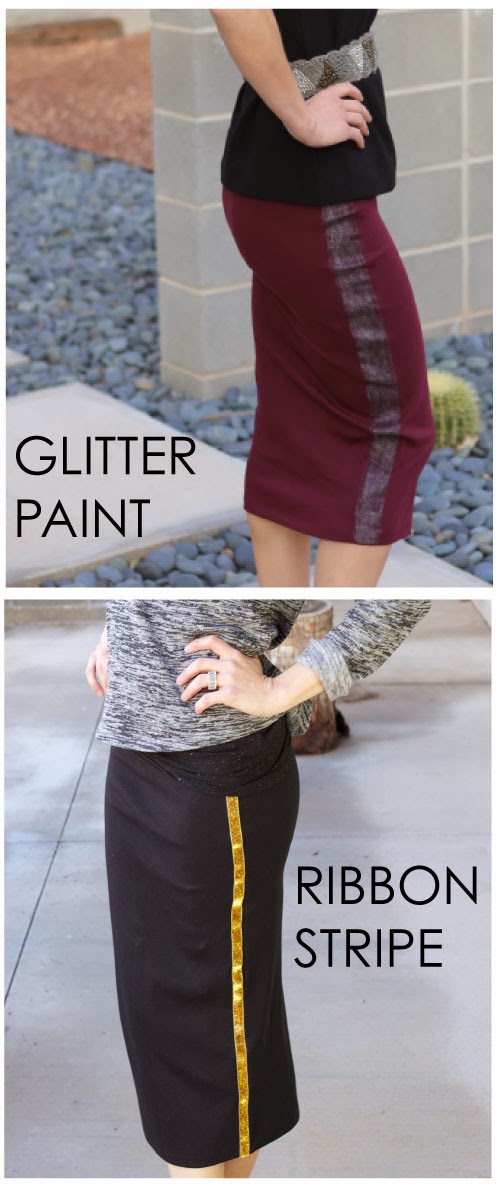 Born from an inexpensive H&M jersey skirt, this little number flexes to perform a myriad of life works, and it looks just as good with a cotton sweatshirt as it does with a sequin blouse.
Watch the videos below for two different techniques to transform a basic pencil into a tuxedo skirt, perfect for your upcoming Oscar Sunday, office Monday, or homebody Wednesday.